This island we are living on is full of beautiful discoveries, yet it seems we don't appreciate it. However, the natural beauty that we love so much is also vulnerable due the island's poor waste management practices. It is easy to find water ducts clogged with plastic waste throughout the island. Because of poor waste management strategies, hundreds of tons of plastic end up in the streets, rivers, beachside and oceans.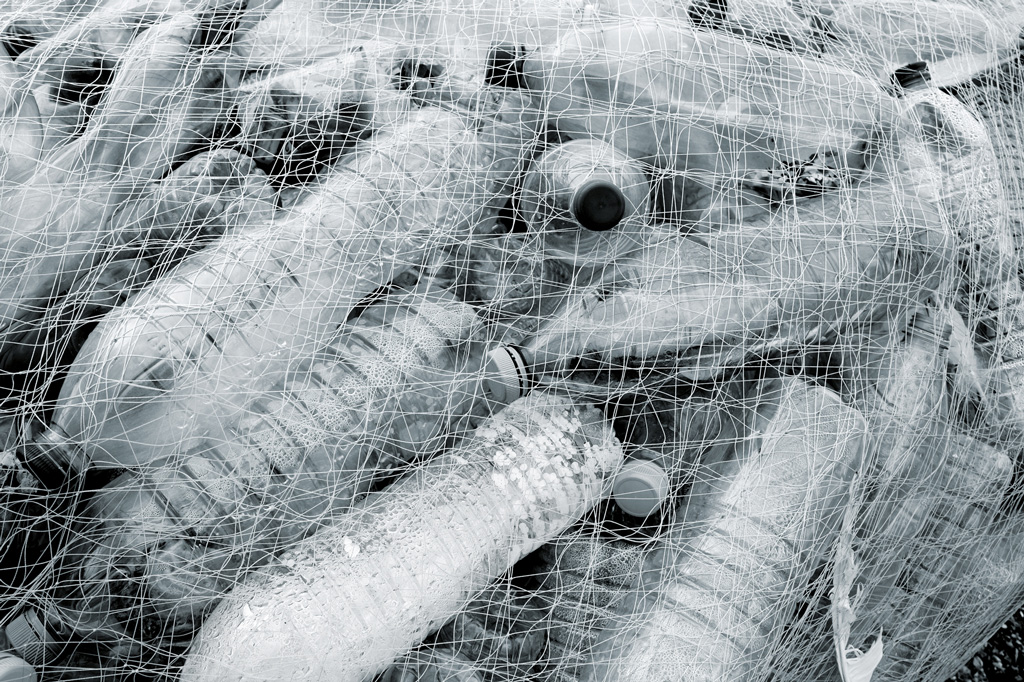 Bali has declared a 'garbage emergency' after the beaches were inundated with a rising tide of plastic waste. NGOs together with local communities are working hand-in-hand to keep Bali's beaches clean. In Uluwatu, local residents, Jon and Ollie, were aware of the situation and took action in safeguarding the beauty and cleanliness of the Uluwatu area by forming Project Clean Uluwatu (PCU). This organisation was established in 2011 after they didn't get any support from both the local village and government to rectify the situation in their neighbourhood.
Uluwatu is getting more tourists these days, and more tourists means the generation of waste. The area didn't have the necessary infrastructure to manage all the garbage, resulting in the Uluwatu cave becoming inundated with trash. PCU and a few local residents decided to join forces and do something about it by removing 30 tons of rubbish thats pilled up in the ravine beside the cave entrance. And to maintain that all rubbish is properly disposed from Uluwatu, they also provide a rubbish can for every warung in the area. To date, PCU has removed more than 1,500 cubic meters of trash since 2011. The next step is to provide training and education in order to create positive environmental practices within the community.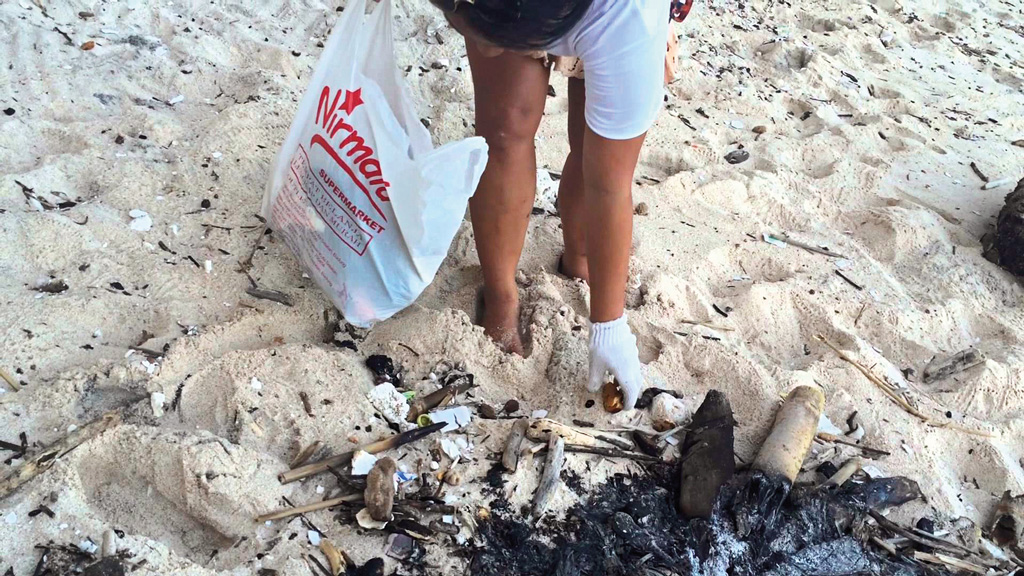 The amount of waste produced on this island does not only come from tourists but also the local people. Based on a survey, 75% of the Balinese youngsters do not feel harmony with nature, which relates to post-ceremonial waste. Around 100 kilograms of trash can be produced from a single ceremony, and normally, they either burn, which causes a bad impact on the environment, or dump the waste that eventually ends up in the landfills, rivers and eventually out in the ocean.
The lack of understanding on how to manage the waste properly motivated Abid Kamalsyah and Wisakananda Pradipta to launch a waste management service for Balinese ceremonies. Officially established in 2017, Niskala Bali aims to create zero waste ceremonies by managing the waste properly and give education about waste management system to the temple community. They are very eager to see the different way of solving the waste problem on this island through a cultural approach.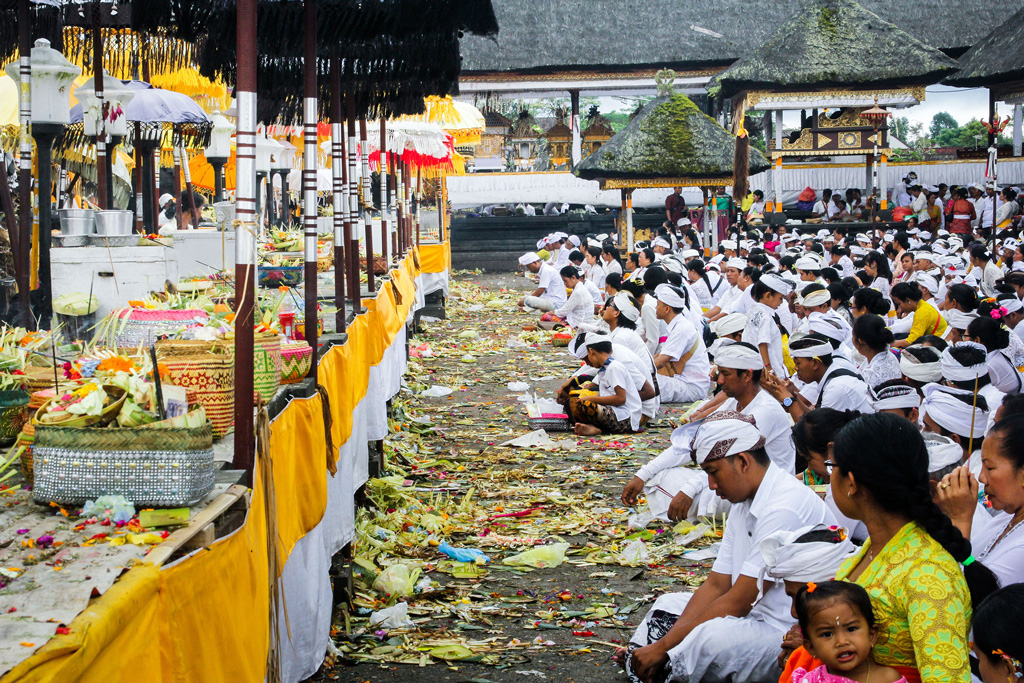 In their pilot project, in Pura Desa Sibangkaja, they helped out the temple to separate the waste into canang and plastic waste during Galungan and Kuningan ceremony. As a result, they were able to collect 300 kilos of the offering waste and 15 kilos of plastic Waste. The waste was then delivered to the composting and recycling station in Kertalangu to be a compost and bio briquette. They plan to develop more zero waste temples, to educate and to empower the temple community to be able to manage the ceremonial waste by themselves in future.
Similar with Niskala, Merah Putih Hijau (MPH) was formed in 2016 with the aim of improving Bali's growing plastic and waste issues. Sean Nino Lotze and Maitri Fischer started Mantra, an environmental company in Indonesia 3 years ago, and decided to go on with MPH because of the very clear demand and the necessity for community-owned waste management infrastructure. MPH is supported by Dojo Coworking and the ForGood Social Impact team. They collaborate with Pererenan Village, the local subak, residents, a local sustainability company and local coworking spaces.
Their approach sets local village communities up for success and provides all the tools needed to build local infrastructure. MPH believes that separation is the key to managing materials efficiently and that local villages have the authority to enforce new waste management principles onto themselves. At the moment, they are focusing on their pilot project in the Mengwi village of Pererenan. Their short-term goal in this project is for the facility to be self-sustained with half of the village community participating, while the long-term goal is to create a working template that can be replicated in the villages across the island.
MPHs approach allows recycling rates to continuously grow within the community and the people around it. For them, it is a marathon that requires consistency, not a race. Furthermore, together with local coworking spaces, MPH is working on an application for monitoring and creating community reporting schemes. Simple data management and communication are enabling communities around the world to leverage data, improve efficiency and reinforce transparency.
This initiative should not only exist on land, we also need to maintain the sustainability of our marine tourism by managing our rich marine biodiversity. Coral Triangle Center (CTC) provides training on sustainable fisheries and marine protected area management to build local capacity in managing the Coral Triangle's marine resources. Their mission is 'to inspire and train generations to care for coastal and marine ecosystems'. This dedicated focus on training, capacity building, sharing of best practices and lessons learned, and linking practitioners with one another to learn, grow and develop, is what sets CTC apart from other institutions in the region.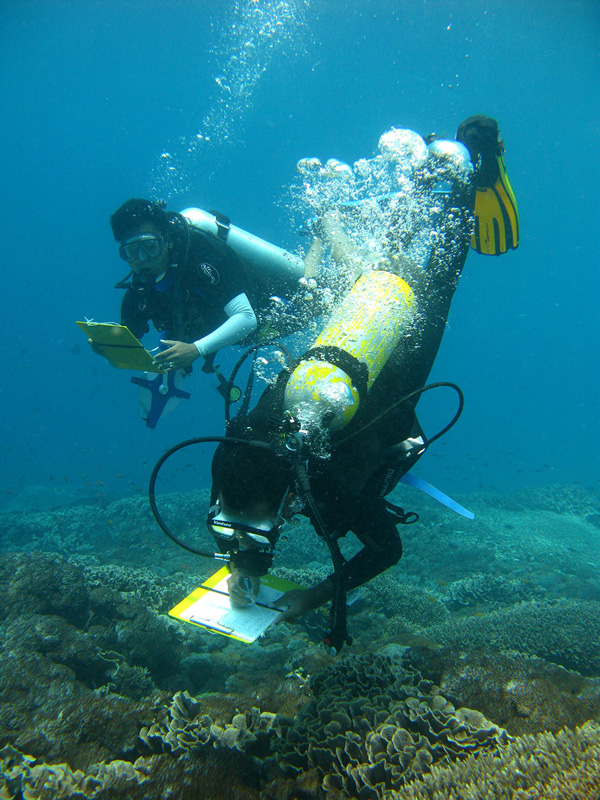 George S. Tahija, an Indonesian businessman committed to ocean protection, and Rili Djohani, a marine ecologist, founded CTC in 2010 as an independent foundation in Indonesia. CTC is also a certified training centre of the Government of Indonesia and an official partner of the Coral Triangle Initiative on Coral Reefs, Fisheries and Food Security.
In Bali, they work with the coastal communities in the Nusa Penida Marine Protected Area (composed of Nusa Lembongan, Nusa Ceningan and Nusa Penida) to help them manage their rich marine biodiversity. Their support includes facilitating joint patrols, conducting annual scientific surveys to monitor coral reef health, assisting with infrastructure development, providing technical input on policies and regulation, promoting sustainable marine tourism and supporting scientific research on the island.
---
GET  INVOLVED
It is devastating to see our beautiful beaches, landscapes and underwater world being polluted and destroyed by trash and waste every day. But there are a million ways to save this island. And it is not a matter of how, but a matter of our self-conscious. Let us lend a hand to these organisations and make a real difference for the island.
Project Clean Uluwatu
Direct Payment donation
Bank: BNI (Bank Negara Indonesia)
Account Number: 258772701 (IDR)
Beneficiary: Yayasan Gelombang Udara Segar
More detail on how you can support, please visit www.projectcleanuluwatu.com/donate.html
Address: Cave entrance of Blue Point Beach, Jalan Suluban, Pecatu
Website: www.projectcleanuluwatu.com
Niskala Bali
You can contact their social media at www.facebook.com/Niskalabali for how to donate
Address: Jalan Katrangan 51 – East Denpasar
Phone: +62 812 84683952 / +62 857 38000103
Merah Putih Hijau
You can go to www.mph-bali.org/en/donate for online donations
Address: Perenenan, Mengwi
Website: www.mph-bali.org
Coral Triangle Center
You can go to www.coraltrianglecenter.org/donate-idr for online donations
Address: Jalan Danau Tamblingan No.78, Sanur
Phone: +62 361 289338
Website: www.coraltrianglecenter.org