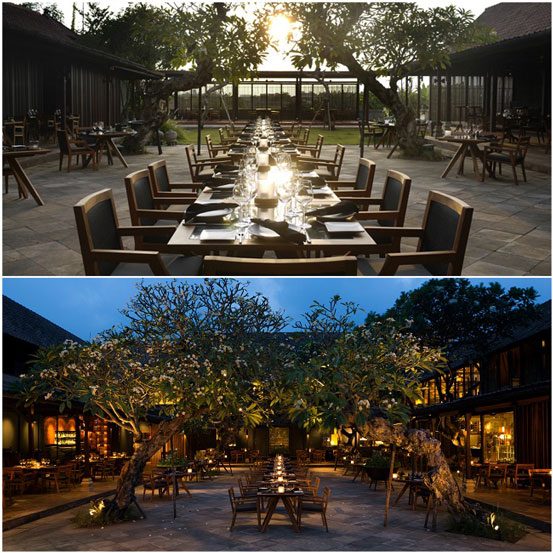 Imagine dining alfresco in a sun-kissed courtyard–lush trees, terracotta floor tiles and a tableful of Italian dishes. To start: "Grilled Octopus with Nduja". To share: "Pumpkin Gnocchi Gratin". No, you're not in Italy. This is ilLido, Bali's latest dining sensation.
ilLido was first established in Singapore in 2006 by renowned Italian restaurateur Beppe De Vito. The flagship 200-seater Bali restaurant is open for lunch and dinner. Its menu, led by De Vito and Italian chef Luca Masini, presents authentic Italian cuisine, reinventing classics through intricate cooking techniques. Everything is made fresh with natural ingredients, the freshest seafood and the best meat cuts. ilLido's wine list boasts Italian classics like Barolo, Brunello and Amarone.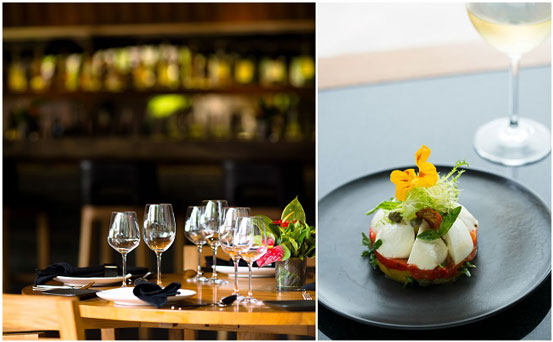 A vast selection of appetizers, presented in sharing portions, emphasizes the restaurant's convivial and unpretentious environment. The Grilled Octopus with Nduja is a modern reboot of an age-old Venetian recipe; the soft, smoky heat of the homemade Nduja amplifies the fresh flavours of the grilled octopus. Deck the table with more Italian small plates such as Crab Cakes with Avocado Cream and Bone Marrow Crostini to share amongst friends and families.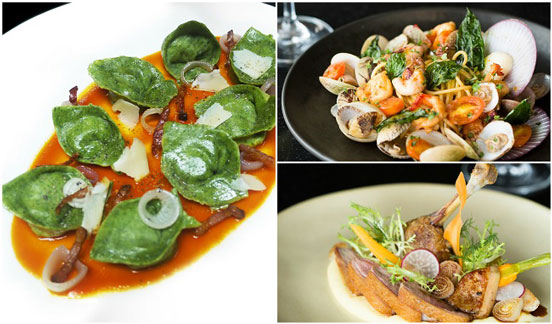 (Clockwise) Ricotta Cheese Tortelli with Amatriciana, Spaghetti with Seafood and Cherry Tomatoes, Bali Duck Trio
In the tradition of true Italian dining, ilLido Bali features homemade pastas made fresh daily, like the hearty Pumpkin Gnocchi Gratin or the Ricotta Cheese Tortelli paired deliciously with a homemade amatriciana sauce. The menu's variety of natural ingredients, freshest catch of seafood and the best cuts of the finest meats draw inspiration from the personality of its island locale and of the Italian traditions.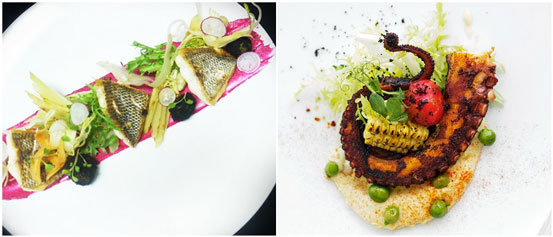 (Left) Bell Snapper with Glazed Fennel and Tomato (Right) Octopus, White Corn and Nduja
The Salt Crust Baked Whole Grouper follows the Italians' favourite way of cooking fish in a salt dome and in the oven at high temperature, while the Duck Trio, as a sinful ménage a trois of duck leg confit, smoked duck breast and foie gras, pays homage to an original classic of ilLido Singapore.

Roast Duck with Foie Gras, Trombetta Zucchini and Cipollotti. 
Unpretentious and convivial, complemented with the legendary Balinese hospitality and the Italian passion and refined elegance, ilLido is well on its way to renew its predecessor Kafe Warisan's legacy as the island's ultimate gastronomic destination.
ilLido Bali
38 Jalan Raya Kerobokan
Banjar Taman, Kuta
80361 Bali, Indonesia
T: +62 361 731175
E: info@illidobali.com