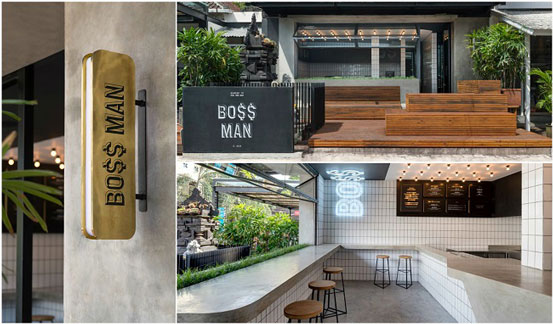 BO$$ man, a blinged-up, badass new burger joint, recently opened its doors in Seminyak, Bali.
Brought to us by the people behind Sisterfields, one of Seminyak's most raved-about boutique cafés, BO$$ MAN will be unlike any other burger bar in town featuring black and gold furnishings, blinged-up servers, hip-hop beats and house-designed BO$$ packaging.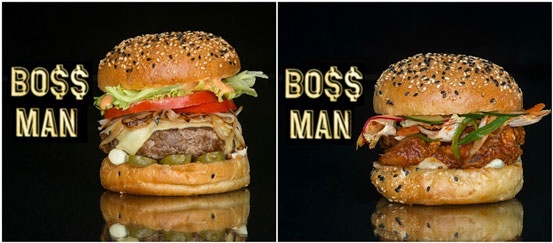 Original Gangster and Kim'chi'un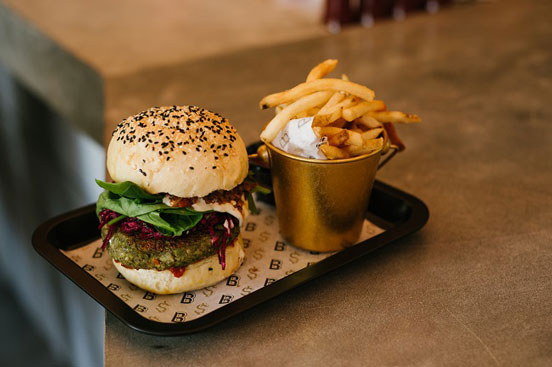 The Gandhi ;  an edamame, quinoa & sunflower seed patty, loaded with a beetroot and walnut salad.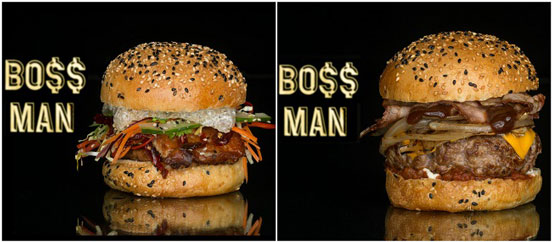 Notorious Pig and Al Capone
All of BO$$ MAN's burgers will be made using the very best ingredients, from 60-day dry-aged chuck steaks, shaped in-house daily, to juicy, tender pork that'll be cooked low and slow over 18 hours, loaded with house made BO$$ MAN sauces.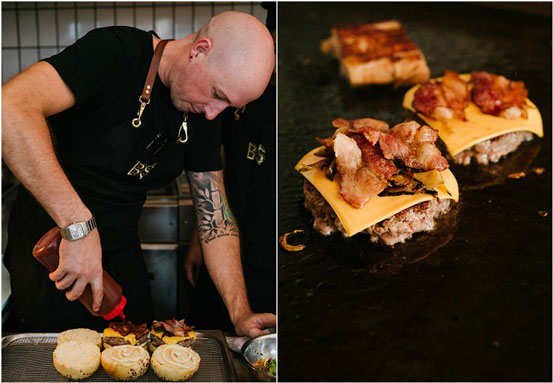 Chef Jethro and Al Capone
Sides and fries-wise, think truffle, porcini and parmesan with a truffle aioli, and fries loaded with pulled pork, jalapeño, grilled quesoblanco, coriander and chipotle mayo.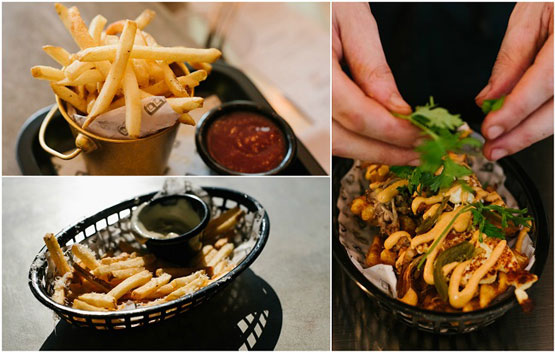 Fries with BO$$ seasoning, Loaded Fries, Truffle, Porcini & Parmesan Fries
Ready to meet the BO$$? Head out to Jalan Kayu Cendana No. 8B, Seminyak Bali! For large group, call +62 812 3916 7070 to reserve seats!