Experience a touch of Ubud in Jimbaran as RIMBA Jimbaran BALI by AYANA offers culinary activities at its Cooking School. Delight in an authentic Balinese cooking experience and explore the deepest corners of the Balinese markets.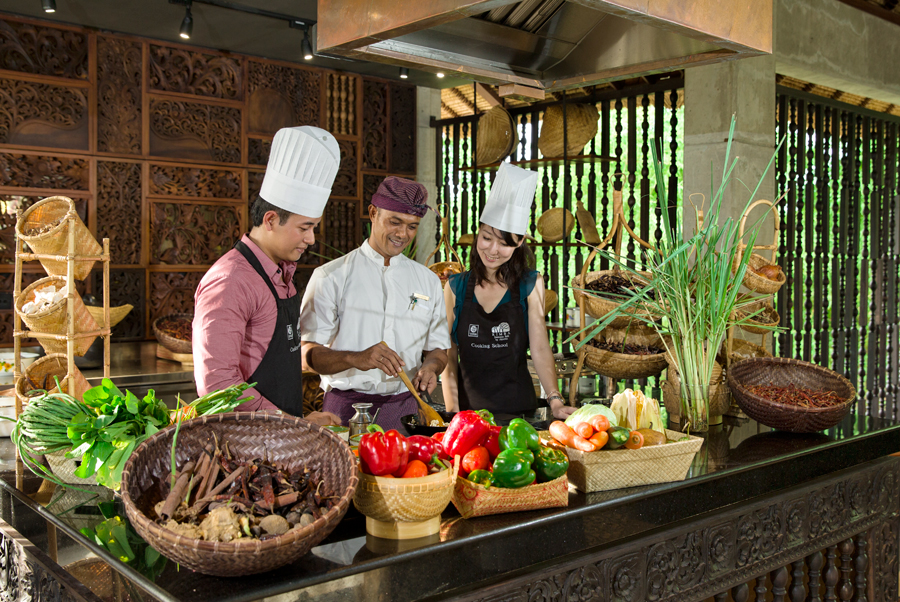 Have you ever wanted to learn how to cook as the Balinese do? Well, look no further as RIMBA Jimbaran BALI by AYANA invites those with a curious mind to their Cooking School. A contemporary culinary destination nestled amidst the resort's verdant gardens and lush rice fields, where one can learn the cooking techniques of the Balinese and go on a tour to the fascinating wet markets of Bali.
The unique culinary activity offers participants with two programmes, one that includes an immersive market tour and a Balinese offering ceremony.  The markets (or 'pasar') are an important aspect of the day-to-day life of the Balinese. People wake up as early as the crack of dawn to pick up the freshest produce at the markets. The cooking school's culinary team will accompany participants on immersive learning experiences to understand the basics of Bali's extraordinary cuisine, as well as firsthand experience with identifying the exotic local produce such as turmeric, lemongrass, palm sugar, chilli, and salam leaves.
Participants will be taught how to cook staple dishes such as Gado Gado, Minced Duck in Banana Leaf, Sate Lilit, Beef and Prawn Satay, Grilled Snapper Wrapped in Banana Leaf, and Nasi Goreng Seafood. They will also be taught how to make two essential foundations of Balinese cuisine, which are the Basic Balinese 'Bumbu' sambal and Base Genep spice paste.
Included in each class are a welcome beverage and a lunch. Upon completion of the classes, participants will be rewarded with a certificate they can bring home. Reservations to participate in these classes are required at least 24 hours in advance.
Beginning in December, you won't have to go all the way to Ubud to learn how to plant rice paddies as the Cooking Class will introduce a fun, new rice planting programme, where participants can learn and experience how to plant paddy the traditional Balinese way. The rice paddy is situated within the resort's traditional Balinese village area of Kampoeng Bali, adjacent to the Cooking School.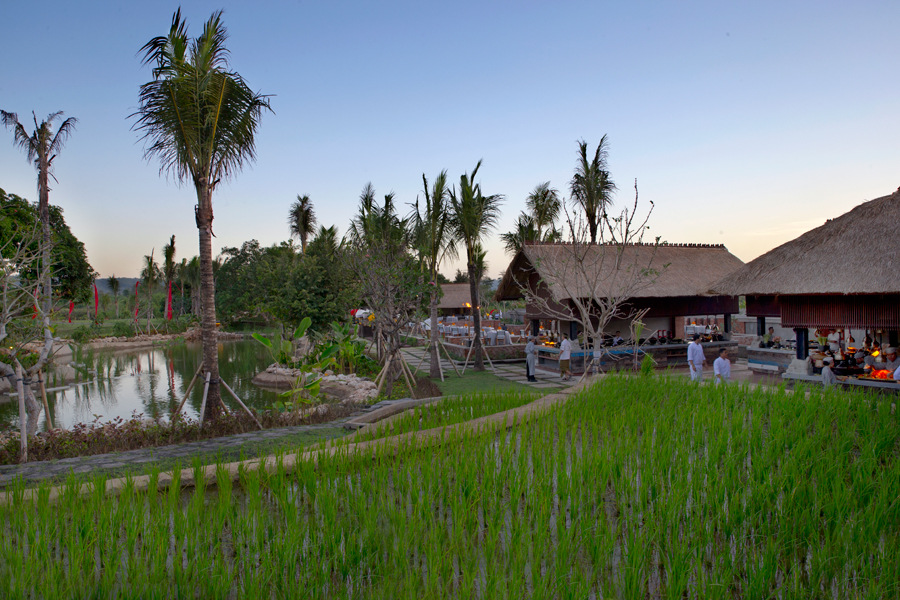 The Cooking School is priced at IDR 1,050,000++/person or added with the Market Tour and Balinese offering ceremony experience for IDR 1,150,000++/person. The Rice Planting programme is priced at IDR 500,000++/person or added with lunch for IDR 650,000++/person.
For more information and reservations please call +62 361 846 8468 or email fb.reservation@ayanaresort.com
RIMBA by Jimbaran BALI by AYANA
Jalan Karang Mas Sejahtera, Jimbaran
+62 361 846 8468
fb.reservation@ayanaresort.com
http://bit.ly/32htVYP