There is nothing better than enjoying a lavish evening of cocktails, dinner and amazing entertainment, and knowing that all the proceeds will go to charity. You're in luck as this November, you can do just this as ROLE Foundation is holding their annual charity dinner at Rimba Jimbaran Resort.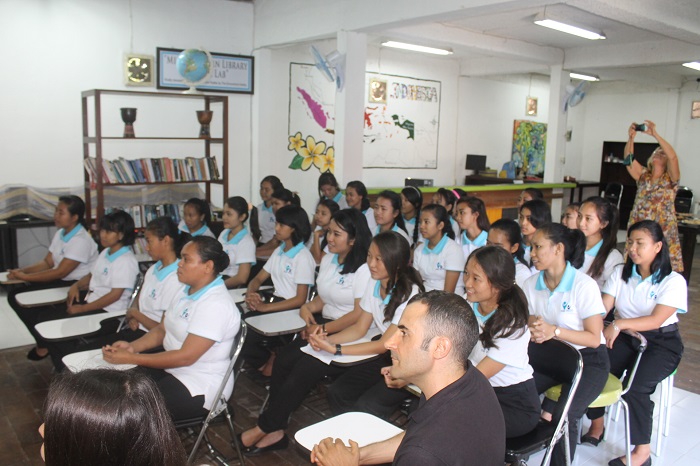 The evening will consist of a cocktail reception at the Orchid Tea Lounge, 4-Course set dinner in the Rimba Ballroom and then continuing to an after party event at Unique Rooftop Bar and Restaurant. There will be silent auctions for more fundraising, prizes and of course fantastic entertainment: island famous entertainers 'Dee Dice' and 'Lisa Soul' will be sharing their amazing voices to those attending!
Tickets to the event will cost IDR 1,300,000 nett per person, all proceeds going to R.O.L.E. Foundation, and all beverages bought at the Unique Rooftop after-party will also be going to R.O.L.E. It's truly a night of giving back. Giving back to the island that has given us all so much.
Further to that, there is a currently on-going online auction as part of this fundraiser. There are dozens of travel trips and deals for you to bid on, visit right now and get yourself a luxury holiday at exceptionally low prizes, with all proceeds going to charity. This is done on their Owlbid platform here.
For tickets:
Role Foundation
Phone: 08981571498
Email: marketing@rolefoundation.org
or Ayana Resorts
FnB Reservation: 0361 846 8468 ext. 40
Email: fb.reservation@rimbajimbaran.com
More information about ROLE Foundation
For nearly a decade, ROLE Foundation has been working to better the situation of Indonesia's poor and marginalized women. By improving the education, skills, and self-reliance of disadvantaged women, ROLE believes it can bring lasting change.  Through their multiple programs geared towards women's empowerment, skills education, and healthy environment practices, ROLE envisions a sustainable and fair future for Indonesia's communities.
ROLE's Bali WISE program provides over 100 impoverished women each year with skills and education in English, IT, hospitality, business skills, and basic work and life skills. The program spans over six months and, through scholarships, ensures that their students incur no costs –their transportation, accommodation and three meals a day are provided. The students also receive a small stipend that they can send home to their family, allowing them to continue their studies rather than work in unskilled jobs. With a 90% employment success rate after graduation, the Bali WISE program can break the poverty trap, one girl at a time.