Creative cuisine combining traditional recipes of the region with modern culinary techniques and presentations awaits those who dine in Sangkar, an all-day dining restaurant at Bulgari Resort Bali. Named after an Indonesian birdcage, the restaurant theme flows through the lighting concept inspired by traditional rooster cages. Sangkar is a vibrant hub of dining activity. Helmed by Executive Chef Andrew Skinner, the menu offers creatively prepared dishes with Asian and contemporary international influences and a host of authentic Indonesian favourites such as Crispy Tempe Salad (Baby green salad, tempe, fried shallots, pomegranate dressing), Iga Babi Metunu (Grilled pork ribs, sweetcorn, steamed rice), and "Ultimate Nasi Goreng" (Wagyu beef satay, jumbo prawn, wok-fried rice, fried egg).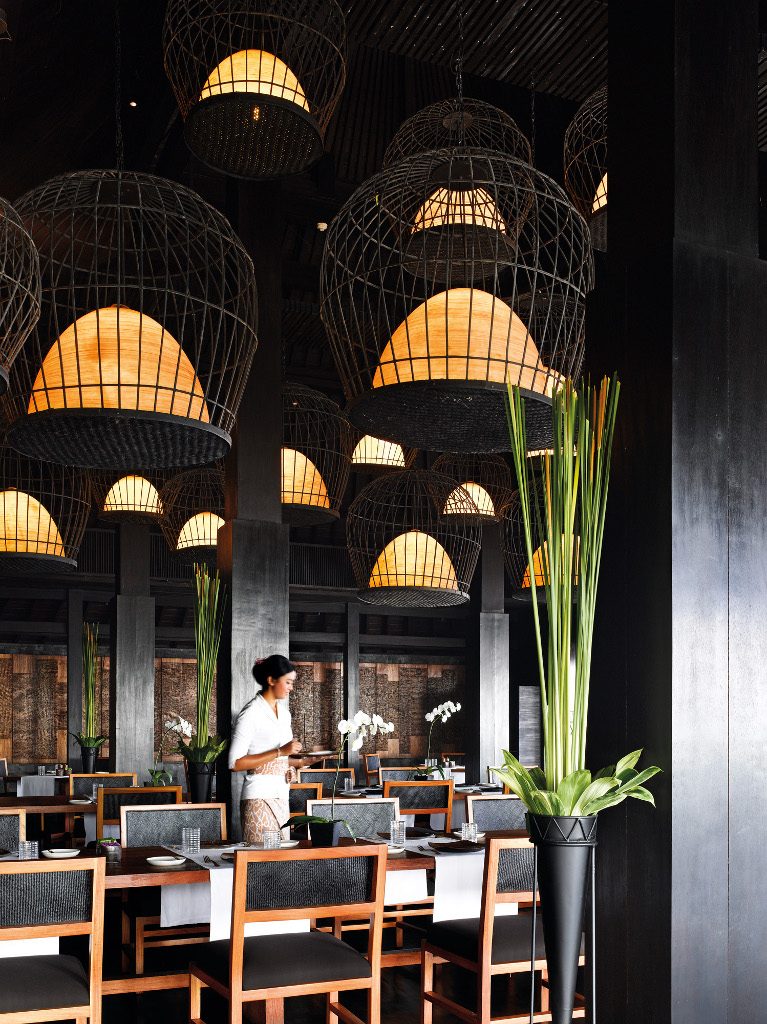 Two communal tables in the heart of the floor space provide the perfect venue to relax and enjoy with other resort guests. Simple yet elegant table tops add to the restaurants varying moods throughout the day. Sangkar's locally handcrafted tableware reflects both Balinese and Italian design elements which are unique to the Bulgari Resort. The 70-seat restaurant is flanked by wood and stone panels. Outdoor spaces and breathtaking views of the Indian Ocean allow sunlight to stream in. It is ideal for social gatherings and romantic reunions.
Sangkar is open from 6.30 a.m. to 10.30 p.m. and serves breakfast lunch and dinner. For additional information and reservations, please contact restaurant.reservations@bulgarihotels.com.
Sangkar Restaurant at Bulgari Resort Bali
A : Jalan Goa Lempeh, Banjar Dinas Kangin, Uluwatu
T : +62 361 895 4644
W : www.bulgarihotels.com