Bali is surrounded by crystal blue sea water, and therefore, water activities in Bali become an important part of the islands experience. If you are a thrill seeker, Bali offers such daunting, stimulating and mind boggling adventure rides on water. Seabreacher is one of the activities that you should add to your bucket list. This exciting water activity has gained much popularity in Bali and still rare to find in Asia, and is highly recommended for everyone who wants to get high on life.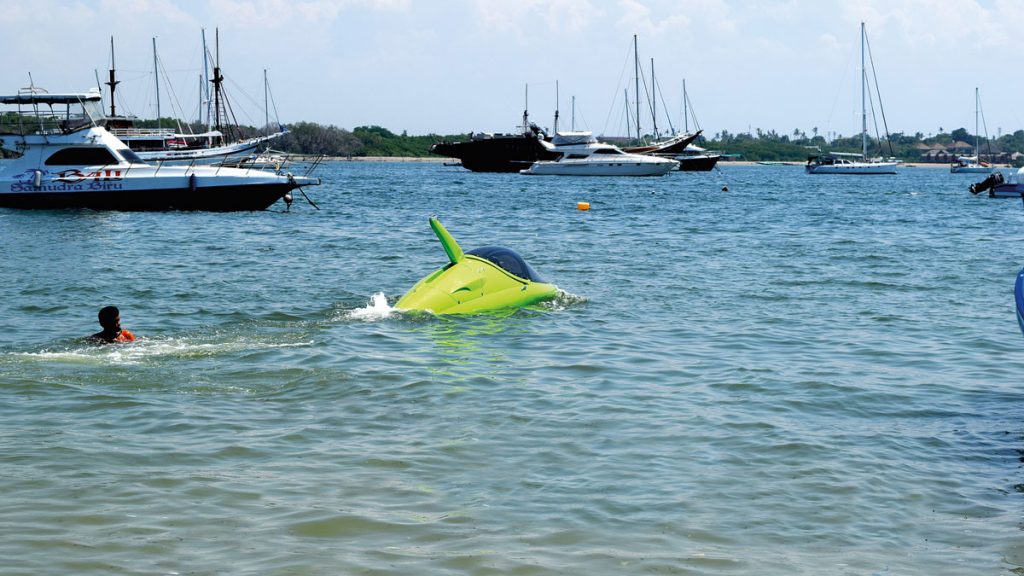 The Seabreacher makes it possible for you to glide through the Bali ocean. Riding the Seabreacher is pretty complicated, and it is advised that only the appointed individuals pilot the rig. All you need to do is sit back in the cockpit of the semi-submersible and watch the sky disappear through the F-16 fighter jet grade glass as the Seabreacher descends into a dive underwater for about 5 seconds and then launches entirely out of the water, 18 feet into the air – just like a shark. You can choose what you want your Seabreacher to do for you, and the pilot delivers it like a Hollywood action flick to create an exclusive experience personally designed to suit your adventure level. You can roll on a 90-degree angle, do tight doughnut turns, dive 5 feet or even 18 feet under water. With a top speed of 80 km/h on water, this ride is guaranteed to make your heart skips a beat.
For the sake of your own safety, please follow all instructions given before you take the ride. Keep in mind that it is not going to be a smooth ride. Never remove your helmet during the ride as you will experience extreme forces while inside the vessel. You will have a very limited space behind the pilot's seat and therefore this activity is not recommended for those who suffer from claustrophobia. Make sure to inform the pilot whenever you need to take pictures while inside the vessel or any reason to slow down the speed.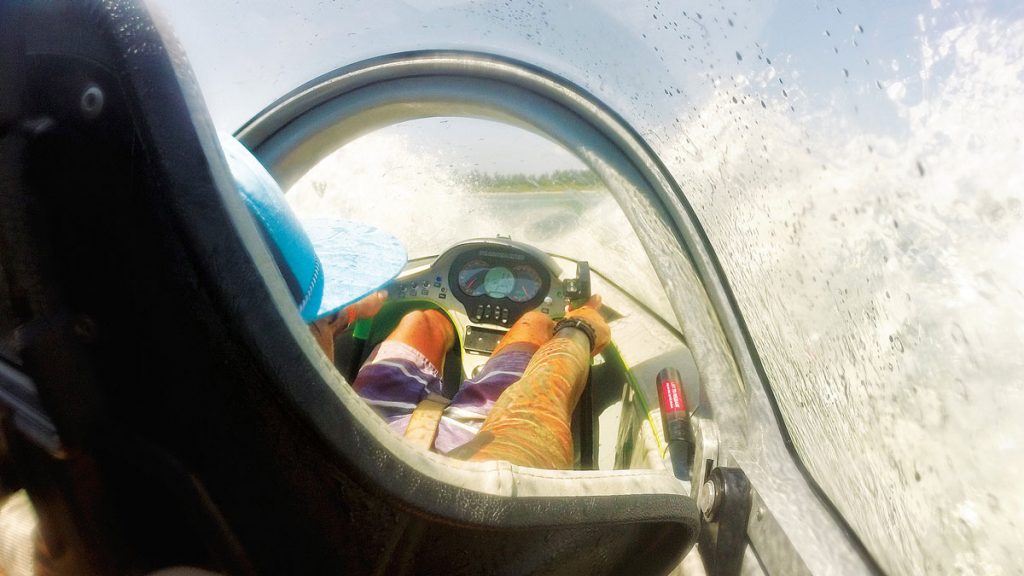 Seabreacher is suitable for ages 6 years and above. There is also a height restriction of 193cm and weight restriction of 110kg to ensure utmost safety. With no worries about the safety factor and full assurance that you will be under professional training and supervision, there is absolutely no reason to not give it a try. After all, "Life is either a daring adventure or nothing".
Serangan Water Sports
A : Jl. Tukad Punggawa, Serangan, Denpasar Sel., Kota Denpasar, Bali 80229
T : 0822-6522-6522
W : www.serangan-watersports.com