Ever dreamt of sailing ashore onto your own private island paradise? Go beyond the usual tourist hotspots to find amazing sites of natural beauty, colourful coral reefs and an escape from modern life along the coast of a truly undeveloped island. Aristocat Castaway Cruise will take you on an incredible journey to relax and escape at Crystal Bay, Nusa Penida.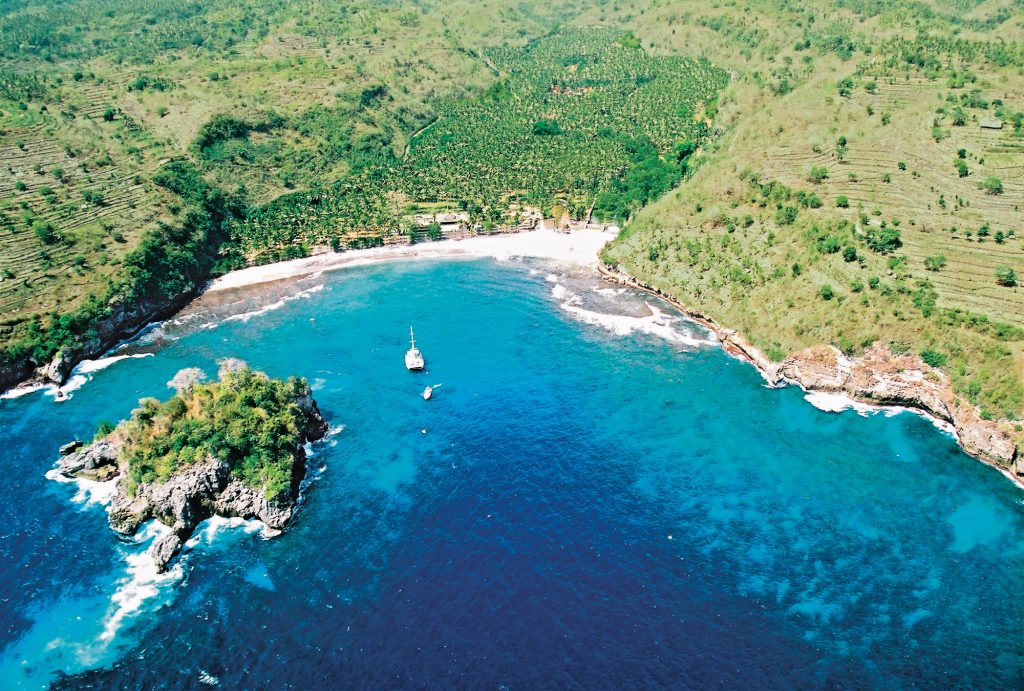 Start your morning by sailing onboard the 64ft catamaran with a wide deck that offers plenty of opportunities to lounge around and sunbathe whilst enjoying the views of the coastlines. Take advantage of the fine, tropical weather and enjoy the complimentary soft drinks and light snacks on board for a real treat.
Arriving at the remote and tropical Crystal Bay, exclusive only to Bali Hai Aristocat's guests, you will be greeted by an unforgettable sight of crystal clear waters and coral reef teeming with marine life. Snorkeling is on offer for those wanting to get up close and personal with the friendly fish; gear is provided but you can bring your own if you prefer. If you are keen to do scuba diving, Aristocat's in house dive team will be available at your request. Certified divers may travel further afield to experience life beneath the waves in this vibrant ocean channel between Nusa Lembongan and Nusa Penida.
This indulgent island experience comes complete with a tropical barbecue lunch under the palm trees, with juicy steaks and of course fresh fish, tasty salads and other mixed vegetables, freshly cut fruits, cheese, sweet and salty pastries, and Balinese cakes. Afterwards, you are invited to visit a rustic village and watch traditional Balinese wood carvers and sarong aweavers at work. You will also have the opportunity to taste the local cassava prepared by the villagers, they will even invite you to make flower offerings for their temple.
The Castaway experience is a complete haven of relaxation, and has become one of the most sought after daytime activities in Bali. You can enjoy a massage throughout the day or simply relax in a hammock overlooking the bay's tranquil waters. Let your worries wash away with this luxurious getaway. Whether you want adventure or relaxation, the Aristocat Castaway Cruise is a perfect day out for friends and family. Please be advised that this cruise is only available every Tuesday, Thursday and Sunday between 1st April – 31st October. For safety, we also don't recommend children under the age of 8 years to join this cruise.
Leisure, Luxury and Liveaboards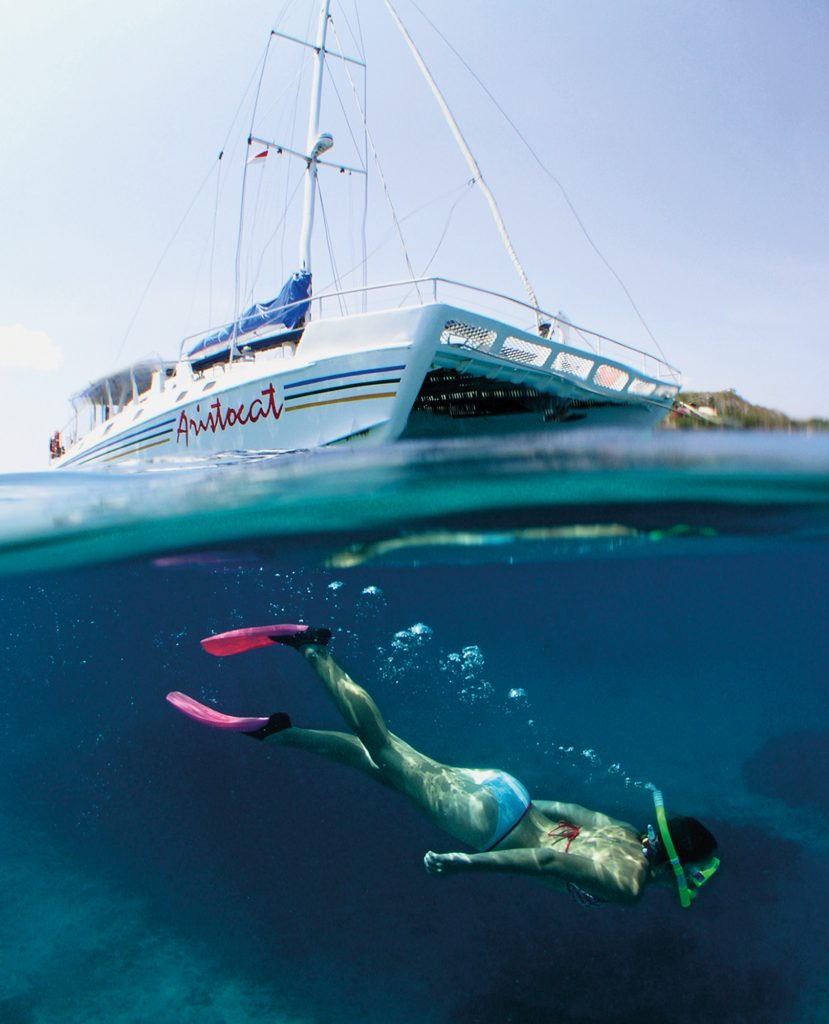 When on an island paradise like Bali, the flowing waters that surround its landmass are as equally as alluring as the island itself. These waters call many out to explore and discover them, to see the beauty that hides beneath them, to experience a new life off land.
As the most luxurious liveaboard Phinisi in the region, the Alila Purnama provides those who need their fill of luxury an opportunity to enjoy the thrills of the ocean, bringing the very meaning of sea-life to new heights. The 46-metre long ship consists of three decks featuring a total of 5 cabins for up to 10 guests, library, lounge, bar, and indoor dining area that ensures the guests have all the space they need to spread out and relax in comfort to enjoy the views.
Inside the vessel, the sustainable furniture has been custom-made with locally sourced materials such as rattan and teak, whereas an ample deck space for sunbathing and reclining in the shade on oversized daybeds are available outside. With a spa therapist aboard as part of the regular crew, guests may succumb to the soothing pleasures of a signature Alila Purnama massage, on board or on a private beach.
Usually, the luxury vessel tours the exotic waters of Flores, Raja Ampat and beyond, home to some of Indonesia's most treasured diving spots. However, until the end of July 2016, Alila Purnama is providing special trips around Nusa Lembongan, Nusa Penida and Northern Bali. These totally inclusive trips, which include land transfers, meals, water activities from diving to kayaking and of course 5-star service, are enough to convert any landlubber. Book with Alila for this rare opportunity to discover Bali's waters in incomparable style and comfort, 1- and 2-night experiences are available.
Aristocat Castaway Cruise – Bali Hai Cruises
Benoa Harbour, Bali
+62 361 720331
www.balihaicruises.com
Alila Purnama
+62 361 236 384
www.alilapurnama.com