Everyday in every hotel, whether in Bali or around the world, literally tons of soap are thrown away to landfills or sent to a faraway global recycling facility. The costs, whether monetary or environmentally, are high. Enter the Soap for Hope TM program, a localised solution to soap waste and to improving hygiene amongst the disadvantaged. 
It was at The Trans Resort Bali's event "More Give Than Receive" the commencement of their 3rd anniversary celebrations on the 1st of December 2017, when many were introduced to Soap for Hope for the first time. The program, created by cleaning solutions company Diversey, helps this luxury Seminyak hotel reduce its solid soap waste as well as improve the lives of some of the most poverty-stricken communities.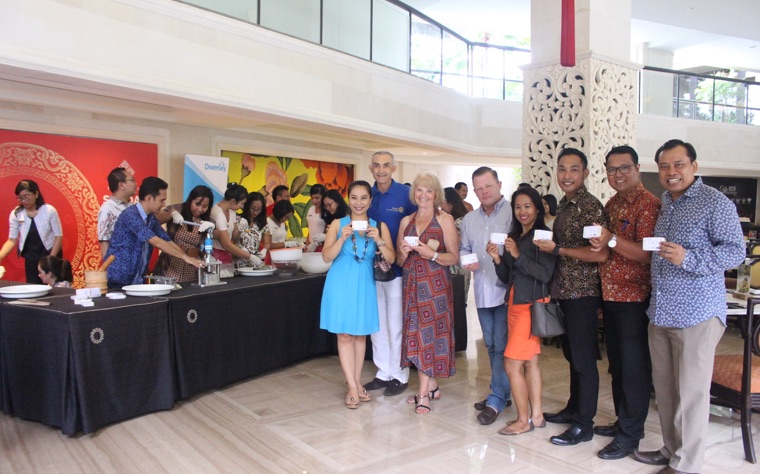 The way it works is that old, used soap is collected then goes through a process of deconstruction, sanitation then reconstruction – the outcome is a clean, sanitised bar of soap ready to be used by anyone. The new bars are made using a cold-press method, a carbon neutral process without the need for electricity or space. However, as for many hotels these soaps are already discarded so rather than returning them back into the property these new bars are donated to families in-need, adding to the very necessary hygiene requirements that are often hard to meet for impoverished groups.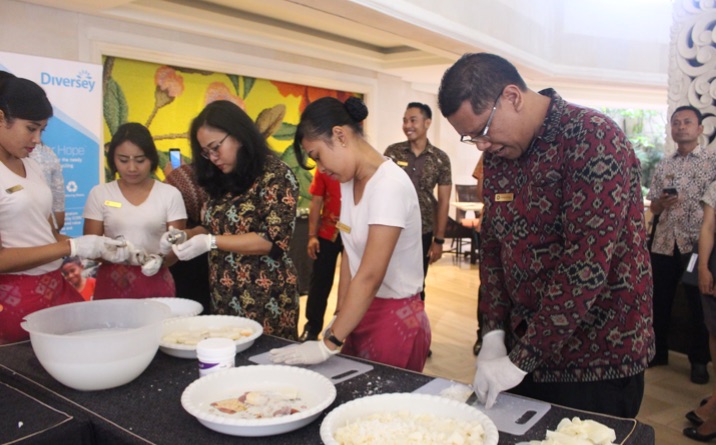 On the 1st of December, guests, hotel staff, the Rotary Club Bali Seminyak and General Managers of several 'Bali Hotel Association' members gathered together to recycle 24 kilograms of soap collected from The Trans Resort Bali and sister property Fashion Hotel Legian. The newly produced soaps will be distributed by the Rotary Club through their humanity programs.
It was General Manager Alexander Jovanovich who brought Soap for Hope into The Trans Resort Bali, clearly seeing the huge benefits it has to both the environment and society. The Trans Resort will continue recycling their soaps every month for the program and is spearheading the effort to pushing other hotels in Bali to do the same.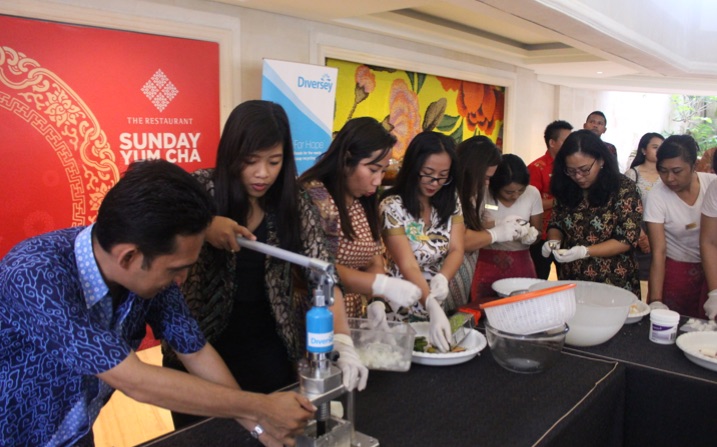 The event continued into a Christmas Lighting Ceremony featuring a children's choir from the Yayasan Samaritania Bali orphanage, kicking of The Trans Resort Bali's festive decorations and celebrations. More festivities will take place on the 19th of December when the resort celebrates its 3rd Anniversary.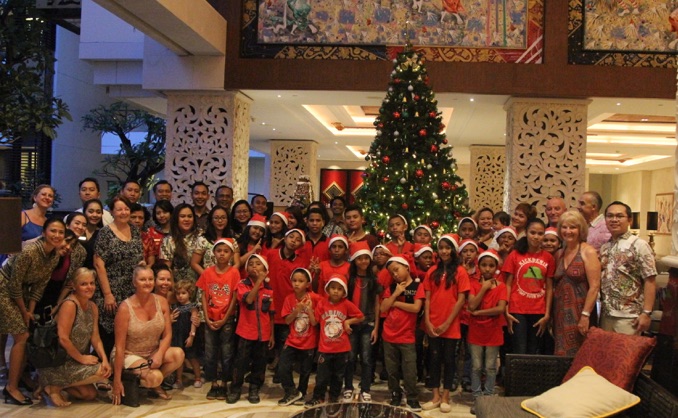 The Trans Resort Bali is a member of Most Valued Business (MVB) Indonesia, an independent organisation that promotes companies committed to sustainable practices within their industry.
The Trans Resort Bali
Jalan Sunset Road, Seminyak, Kerobokan
+62 361 898 1234
www.transresortbali.com