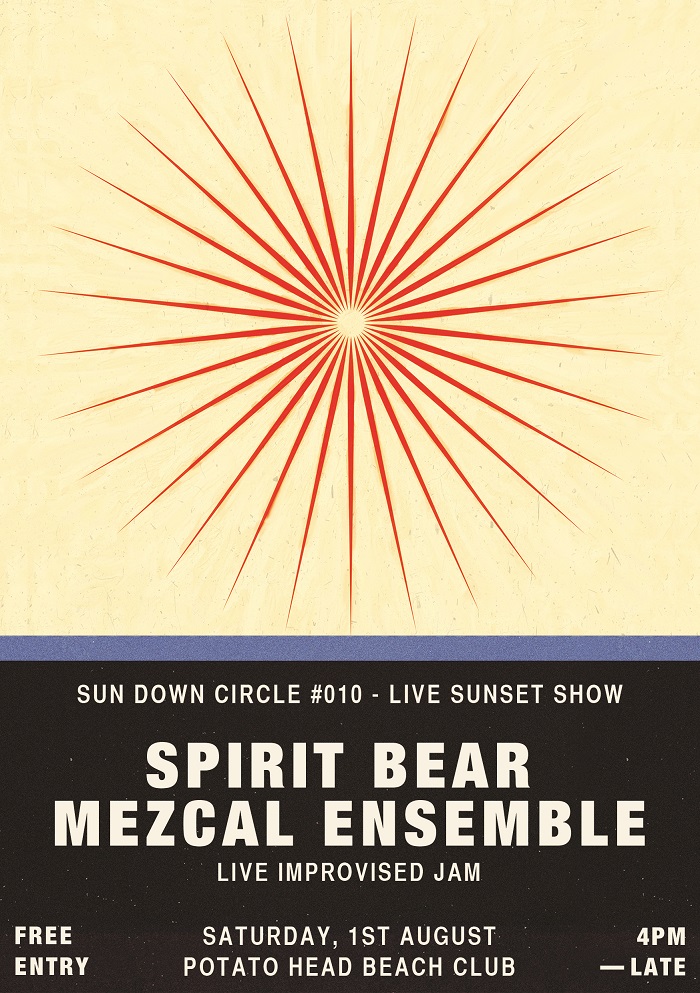 Sun Down Circle is bringing a very special improvised live sunset show. On Saturday 1 August, the Potato Head Beach Club has invited Thomas Bullock and a curation of fine musicians, for a one-off special live performance called Mezcal Circle. The musicians will sit in the Circle for a live improvised jam session, fuelled by the powers of agave plant – in the form of fine artisanal mezcal.
This will take place in the intimate settings upstairs at Potato Head Beach Club – for a sunset view overlooking the ocean.
The first of many SPIRIT BEAR MEZCAL ENSEMBLE jams took place in LN-CC, London with musicians such as Tiago, Jonny Nash, Fergadelic, Steph & David Dewaele (Soulwax / 2 many DJs), and Zongamin to name but a few. These have now become known as legendary sessions. Thomas Bullock will also be DJ-ing into the night alongside Jonny Nash (ESP institutre / MAT) and Dan Mitchell.
Free entry with limited seat!