Arang Sate Bar has taken sate from its roots in the streets and market stalls of Indonesia to a refined dining locale in the very center of Ubud -Bali's cultural Mecca.

Discreetly set back from the busy Jalan Raya Ubud thoroughfare, the two-story façade of Arang integrates seamlessly with its environs due to the traditional Balinese tulikup temple brickwork, classy metal and glass framework that partially covers the front terrace of the restaurant, and terrazzo flooring in Javanese-inspired geometric motifs.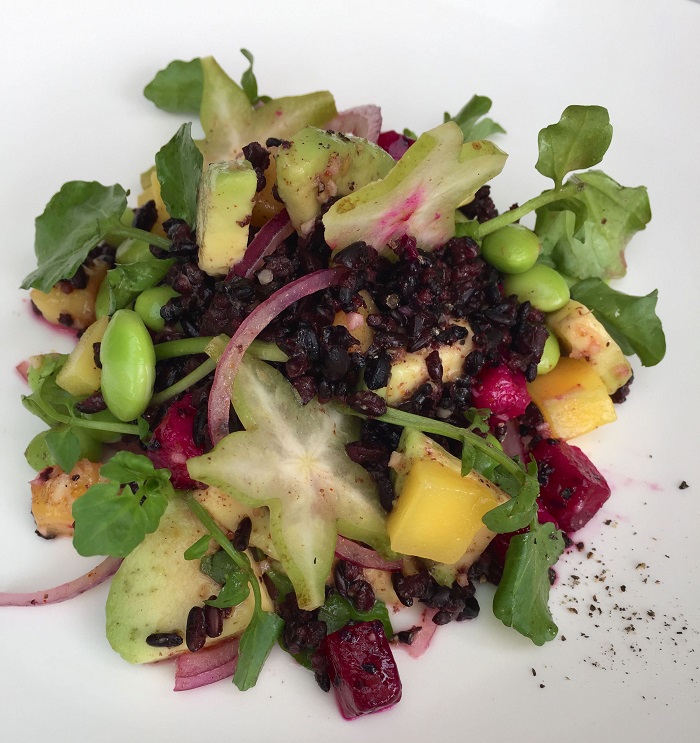 This is the latest undertaking of Indonesian restaurateur and Chef Agung Nugroho (who has worked for noted New York restaurants Nobu, Spice Market, and Buddakan among others) and his wife Kirsten Weimar, who designed and decorated the restaurant's classic brasserie-like interior.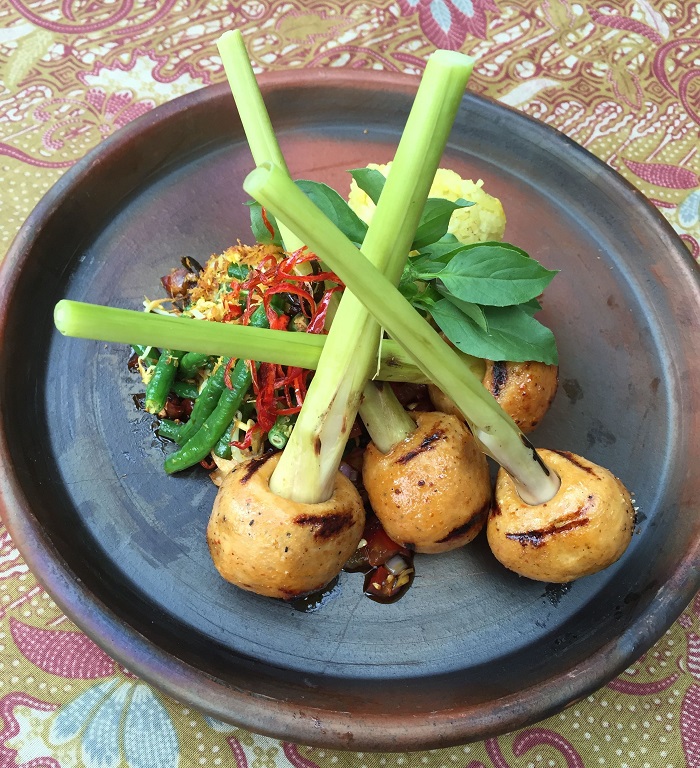 All the organic greens, herbs and spices are sourced from Bedugul and the red meats are imported from New Zealand and Australia with the rest sourced in Bali.
According to Chef Agung,"Arang's focus and identity revolves around the contrasts between traditional Indonesian sate and my own creations inspired by years of working with marinades, skewers, grills and sambals."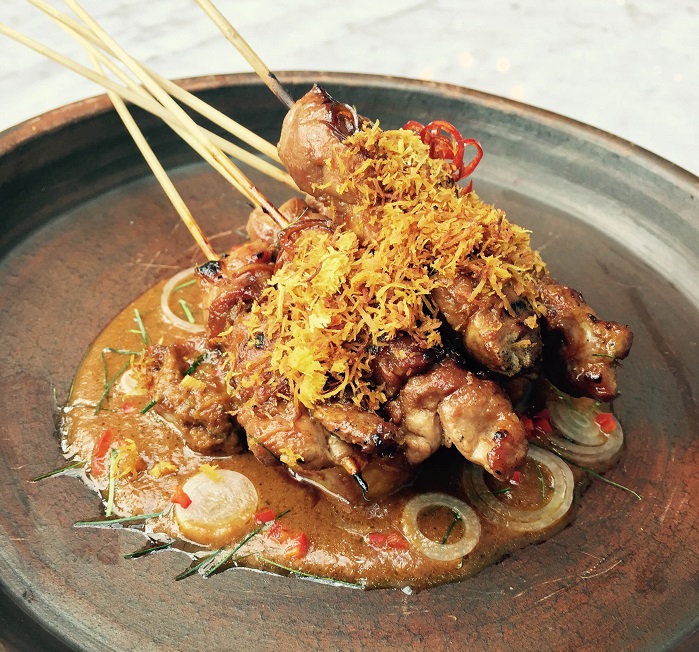 The Classic Sate selections on the menu feature traditional takes on regional Indonesian sates such as Sate Bebek (Maduranese duck) served with roasted shredded coconut and Sate Kakul Tabanan (spiced Balinese escargot sate) served with watercress, both served with peanut sauce and rice cake.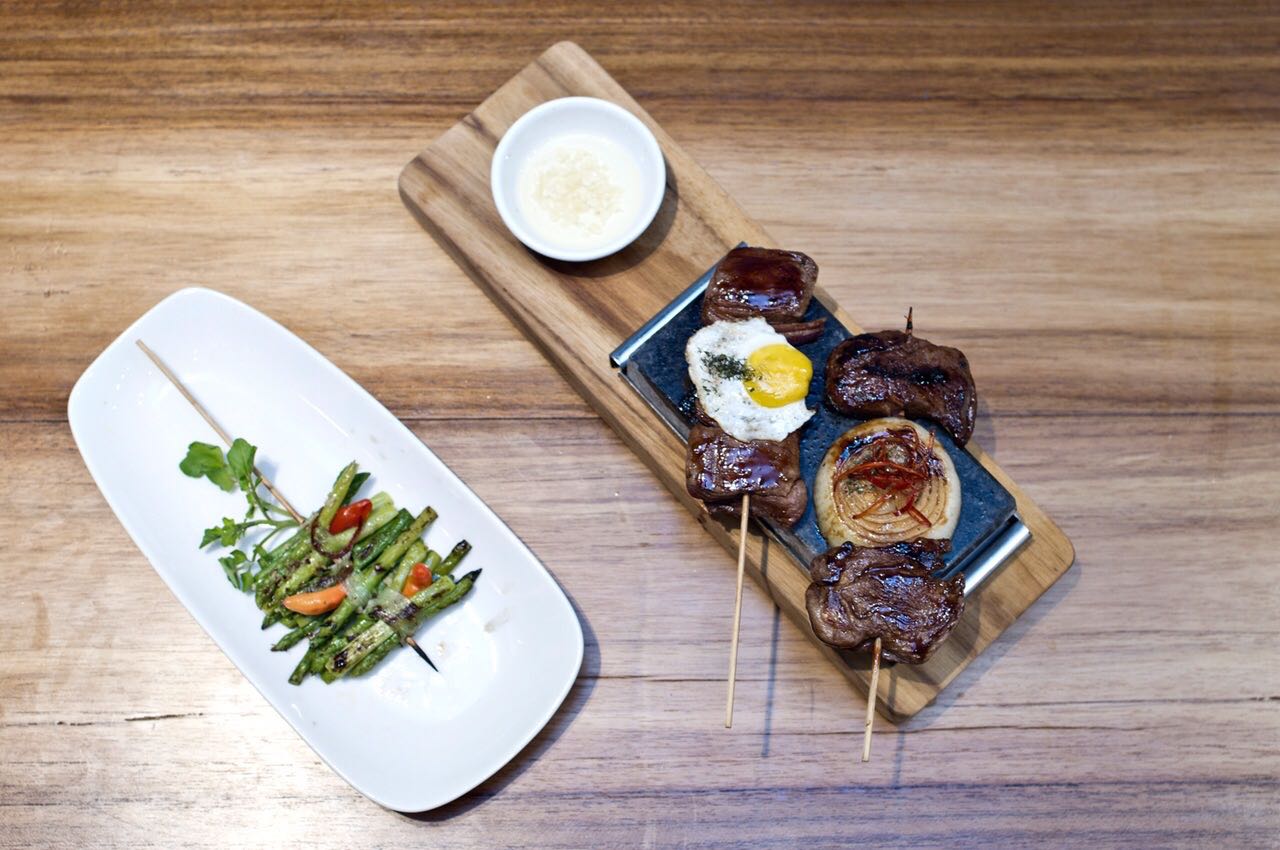 Arang's extensive bar menu,is heavily inspired by traditional Indonesian concoctions that utilize fruits, herbs, roots and spices which contain age-old healing properties. Cool off with "mocktails" such as the Rhubarb Sparkle, the Spiced Sour Tamarind Fizz or Gold Alang Cooler consist of a refreshing combination of muddled fruit, roots and herbs and sparkling water.
The combination of Arang's traditional and artisan sates and sauces, jamu inspired cocktails, and no-frills Dutch-era inspired interior décor form a complete vision that brings together and celebrates Indonesia's cultural culinary heritage in Ubud, Bali's perfectly suited cultural capital.
Sate Arang
Jl. Raya Ubud No.8
T : +62 361 479 2199
E : reservations@satearang.com