Dessert, the course we all seem to miraculously find space for at the end of a big meal. What's a dinner without a sweet finale?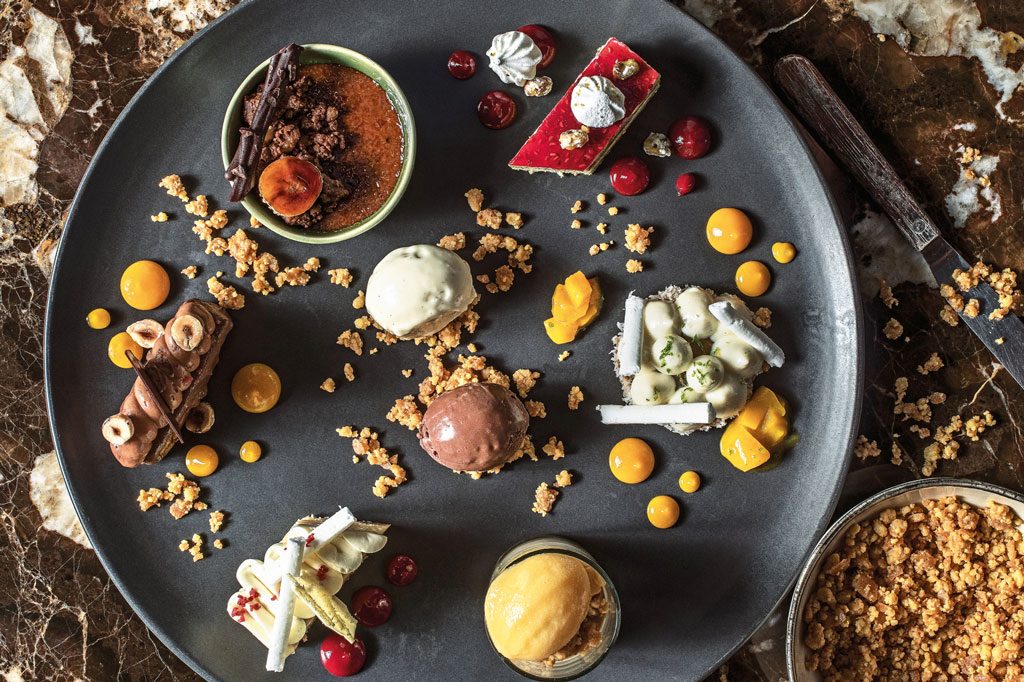 A great meal can be under-appreciated without a final touch of a tasty dessert. Dessert is loved by young, old and everyone in between. This versatile meal can be eaten at any place or occasion: at the restaurant or at home, take it to work as a treat to share, a potluck, or package it up and give it to a friend. Crunchy, creamy, chocolaty or fruity, dessert can turn every dining occasion into an exceptional experience. Bali has a variety of tempting treats for those of you with a sweet tooth.
A sophisticated beach club and restaurant, Sundara in Jimbaran is a haven for those looking to add a sweet finish to a special dining occasion. Home to the "Samurai", dubbed the world's best chocolate dessert at the Valrhona Chocolate Chef Competition (C3) world final, Sundara's winning chocolate desserts are created by Four Season Jimbaran's Executive Pastry Chef Yusuke Aoki.
After a gruelling five-hour public cook-off in New York City, Aoki has been crowned World Champion of the Valrhona C3.Representing Asia, Yusuke was the only hotel chef to make the world final of the 2018 Valrhona C3, where he competed against top restaurant pastry chefs representing Europe, the US, Africa and the Middle East. Drawing inspiration from his homeland, Yusuke's winning 'Samurai' chocolate dessert paired Nyangbo 68% Valrhona chocolate with cinnamon kombu seaweed ice cream, red wine fig confiture, fresh fig and a touch of Japanese sanshopepper to add a tingling and numbing sensation. 
After winning Indonesia's Best Pastry Chef at the Salon Culinaire 2018 and the Asian Valrhona C3, Yusuke spent over three months preparing for the world final. He made more than 50 trial plates in order to perfect the technique, flavours and presentation, creating a unique blend of French and Japanese flavours and an elegant yet strong design. His winning Samurai creation is now available at Sundara, the Four Season Jimbaran's sophisticated beach-club and restaurant, for you to indulge in.
On Sunset Road, Harvest is home to a delightful range of cakes and desserts. From whole cakes to cup cakes, and macarons to homemade ice creams, the brand is the pioneer in European style pastry shop chain in Indonesia. Harvest's innovative approach drives the brand to continuously research and develop products, adding artful collaboration in each and every creation. Amongst the favourites in their shop are the Gold Opera (premium gold chocolate with coffee), Mango Cheesecake, Dark Storm (dark chocolate ganache with chocolate cremoux), and the brand's latest creation, the Popcorn Cheesecake.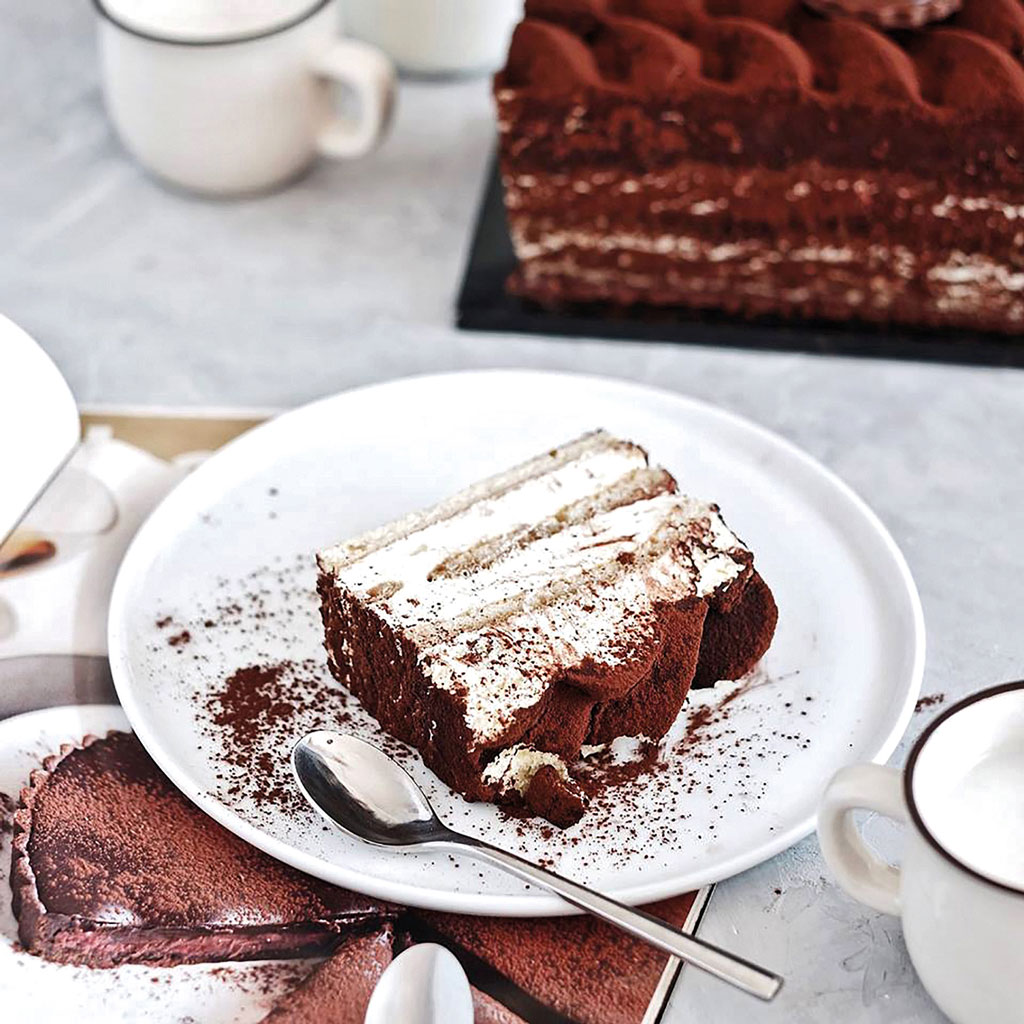 Now who doesn't like doughnuts? If, like us, you like your doughnuts freshly made, full-bodied, soft yet chewy, then Dough Darlings in Seminyak is where you should go. Dough Darlings' mouthwatering flavours are chosen and created carefully, some quirky, some just fun and some purely comforting. The handcrafted, artisanal doughnuts here are made fresh every day using the most honest ingredients sourced from across the globe, especially since the brand believes there's no equal substitute to whole milk, European-style butter, cane sugar and real fruits.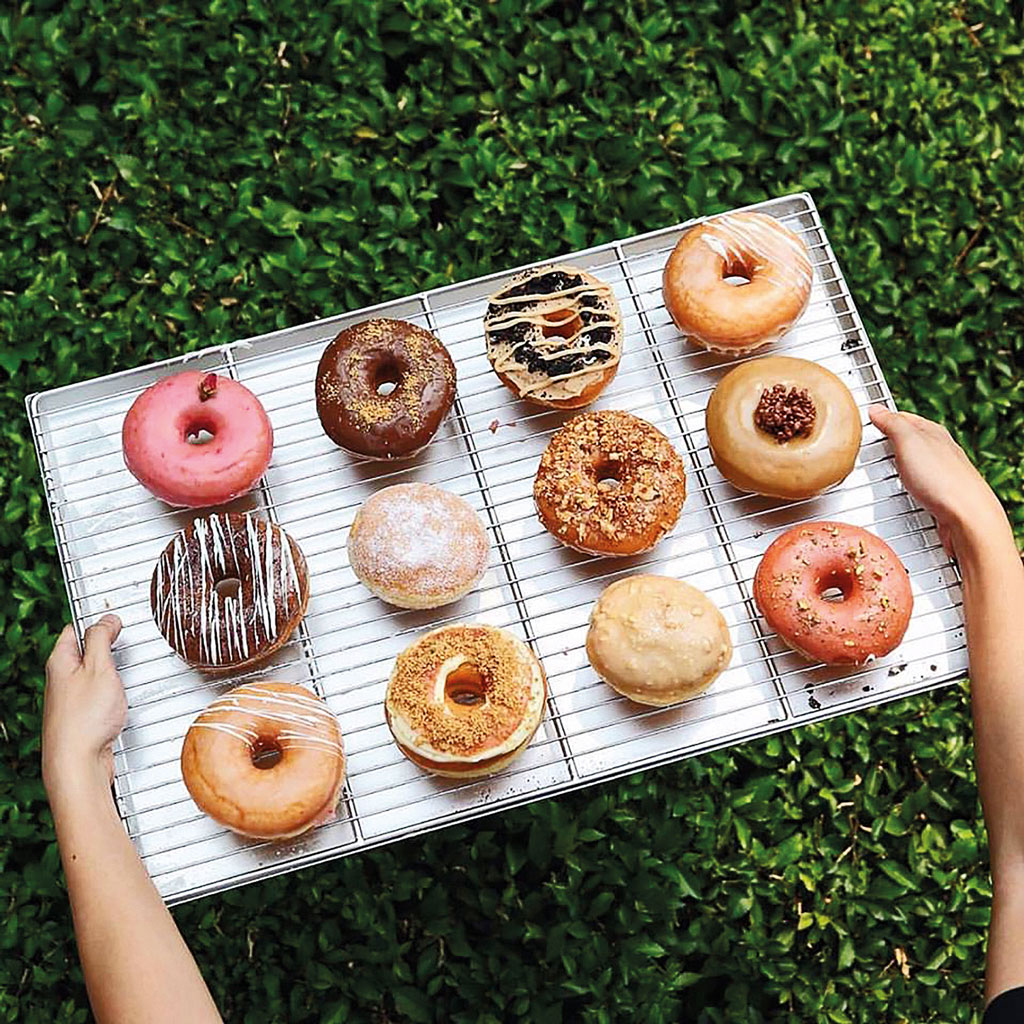 From Triple BelgianChocolate, Espresso Brown Sugar, Salted Egg Yolk Bomb Bomb, Taro Ganache&Oreo and many more, the doughnuts can be the finger-licking 'darlings' for anyone craving for something sweet.
Also in Seminyak, RivaReno Gelato has flown its Italian deliciousness to the shore of South Bali. The brand was created in the city of Bologna in Italy, with the first store opening in Milan in 2005. The name RivaReno is a tribute to its Bolognese origins, as the city rises on the banks of the river Reno. Soon after Milan, other stores opened across Italy including Turin, Florence and Rome, as well as other corners of the world such as Australia, Malta, Spain, and now, Bali!
Here gelato fans can indulge in a variety of classic flavours such as cioccolato, vaniglia, pistacchio, and signature flavours that include cremino dark or fior di panna with gianduia. In addition, you can also try some new sorbet flavours unique to RivaReno Bali such as pineapple, mangosteen and melon, taking the most from the great abundance of tropical fruits that this wonderful island offers.
Away from Seminyak and into the jungle of Taro village in North Ubud, artisan gourmet chocolates are passionately crafted at the workshop of Mason Gourmet Chocolate Factory, found inside Koko Bambu Restaurant. Owned by Mason Adventures, a company renowned for its white water rafting and elephant park, Mason Gourmet Chocolate is now a producer of dark chocolates of the finest quality despite its recent establishment.
The brand sources its cacao beans from across the archipelago such as Aceh, West Sumatra, Jember, Banyuwangi, Berau, Seko, Masamba, and Bali's regencies of Tabanan and Jembrana. But rather than just placing the orders, the team at Mason Gourmet Chocolate travel to these areas to meet the farmers in person, and to ensure the quality of the cacao beans is of the highest standard. The onsite visit is also aimed at educating the cacao farmers about the importance of quality over quantity for more valuable sales.
What sets Mason Gourmet Chocolate apart from other chocolate makers, especially the mass producers, is that the machines are only doing 60% of the job. From the arrival of the cacao beans at Mason Gourmet Chocolate's base in Taro, human involvement is required to make sure that the beans are up to par in terms of bean count standard. The thousands, if not more, of cacao beans are hand picked, before being processed. The result is a delicious range of chocolates that look appealing, taste great, and are of bestquality. Try the After Dinner Mints chocolate for a light, refreshing bite to conclude your meal.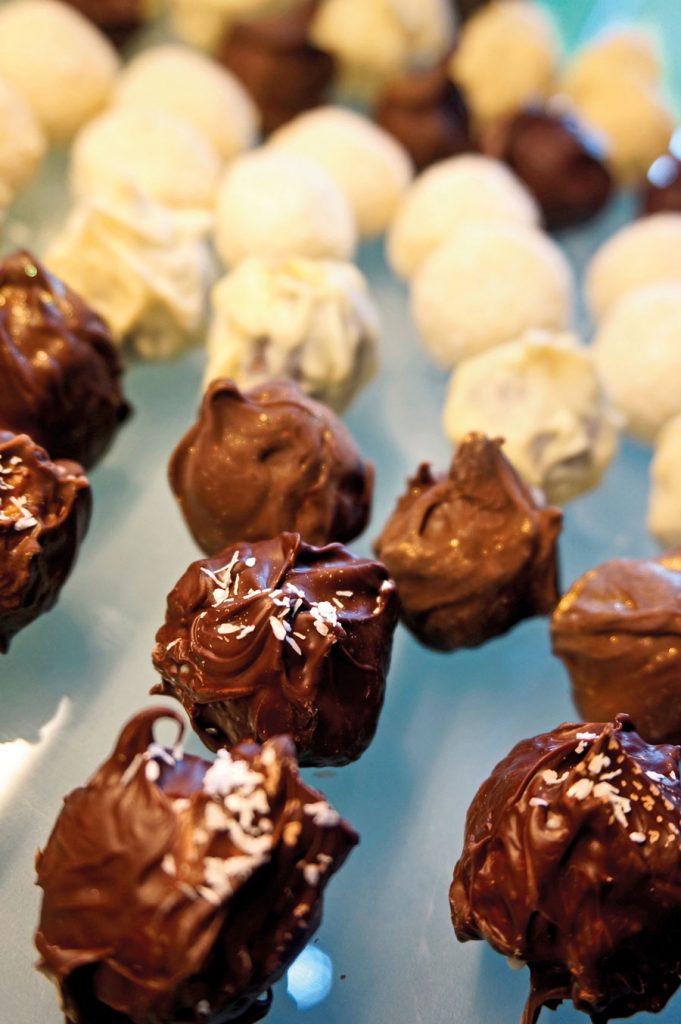 In addition to the chocolate bars, the brand also allows you to cool off and indulge in theirhomemadegelatos with flavours that take inspirations from around the world and marry them with locally-sourced ingredients to nourish those with a serious addiction to these creamy iced goodies. Alternatively, you can comfort yourself with exquisite sweet treats prepared by the hands of Mason's passionate bakers. Here you can find a large choice of artisanal pastries and confections, served consistently to a high standard.
RivaReno Bali
Jalan Petitenget No.3, Seminyak
+62 812 9938 9916
www.rivareno.com
Mason Gourmet Chocolate Factory
Koko Bambu Restaurant Jalan Raya Taro,BanjarTatag, Ubud
+62 361 721 480
www.masongourmet.com