In the midst of Ubud's vibrant new age, wellness scene, Taksu sits serenely amidst a jungle setting. A river runs through its centre and the tropical atmosphere seeps into every corner.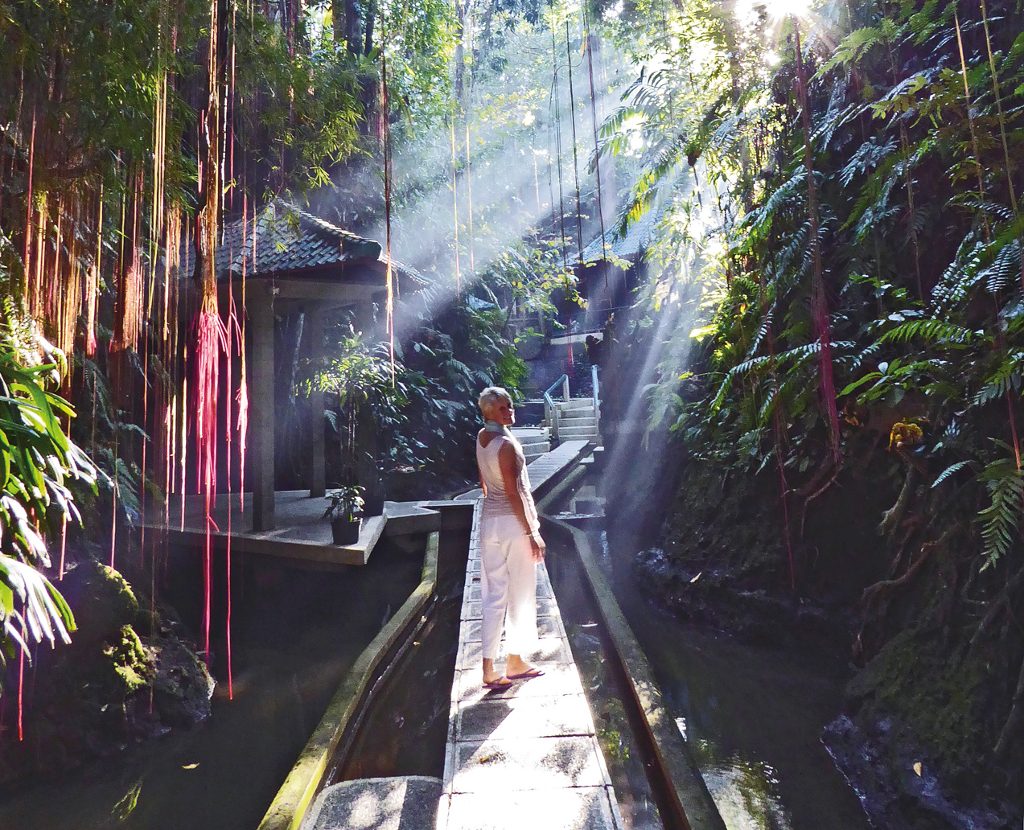 Taksu has become a healing centre, spa centre and yoga centre like no other. This is the place where specialised yoga practitioners teach small classes of no more than a dozen students. All kinds of interesting healing modalities are available for guests at this New Age Day Spa. You can come for a massage and leave with a whole new vision of the world.
Early birds come for 7am yoga and a big buffet breakfast filled with good things. Others just come for the breakfast.
Treatments range from Access Consciousness to Bars, the wondrous Theta healing with Erika, Sound Healing, to the very accomplished anti ageing Dr Yulie who can help arrange a new diet  plan and healing treatments to bring your healthiest side forward.
Taksu are nothing if not innovative and right now they are working the last details of their new gluten free menu which is a condition that seems to affect more and more people. It is the latest Ubud health trend. This is where you discover that food can be delicious and satisfying as well as healing. Fresh salads, direct from the garden, vegetarian and vegan dishes are served by their talented team of raw chefs – all in the gorgeous garden restaurant. Beautifully presented and delicious, they give an instant feeling of well being. You can sit at a  cosy booth with a group of friends, or find a quiet table for a private tête-à-tête.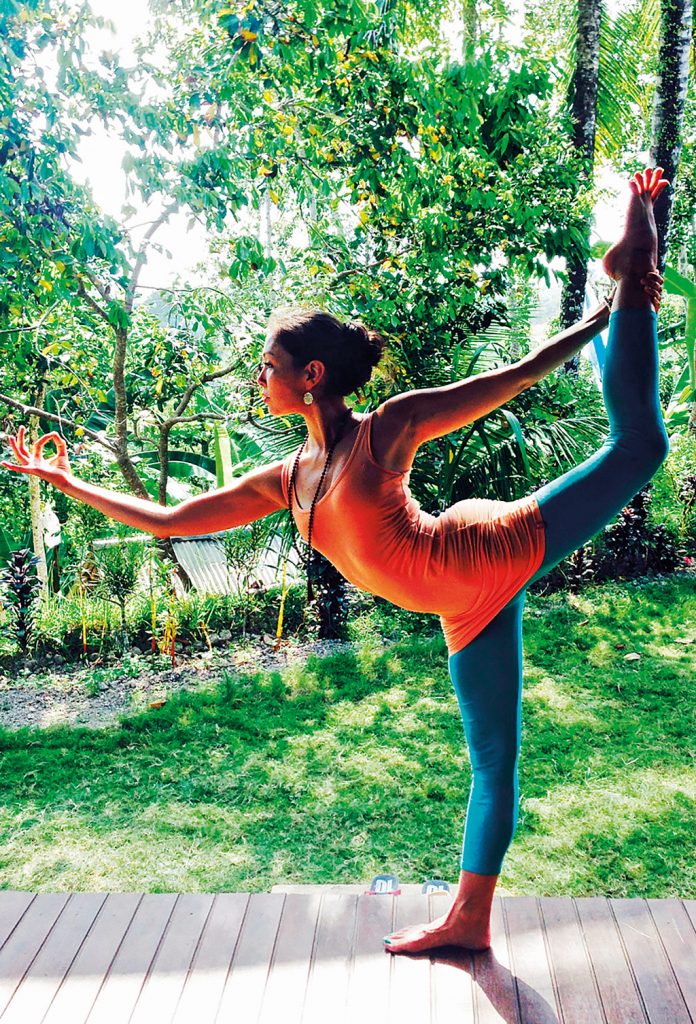 Taksu are putting together an interesting selection of specialty packages. You could spend a whole day there and a typical day could look something like this:
Start with yoga in the garden, under the trees, then a morning coffee or juice in the garden restaurant before a consult with Dr. Yulie. She is a specialist in nutrition and antiaging and recharging the endocrine system. She will diagnose you and recommend  a course of healing treatments and possible diet changes.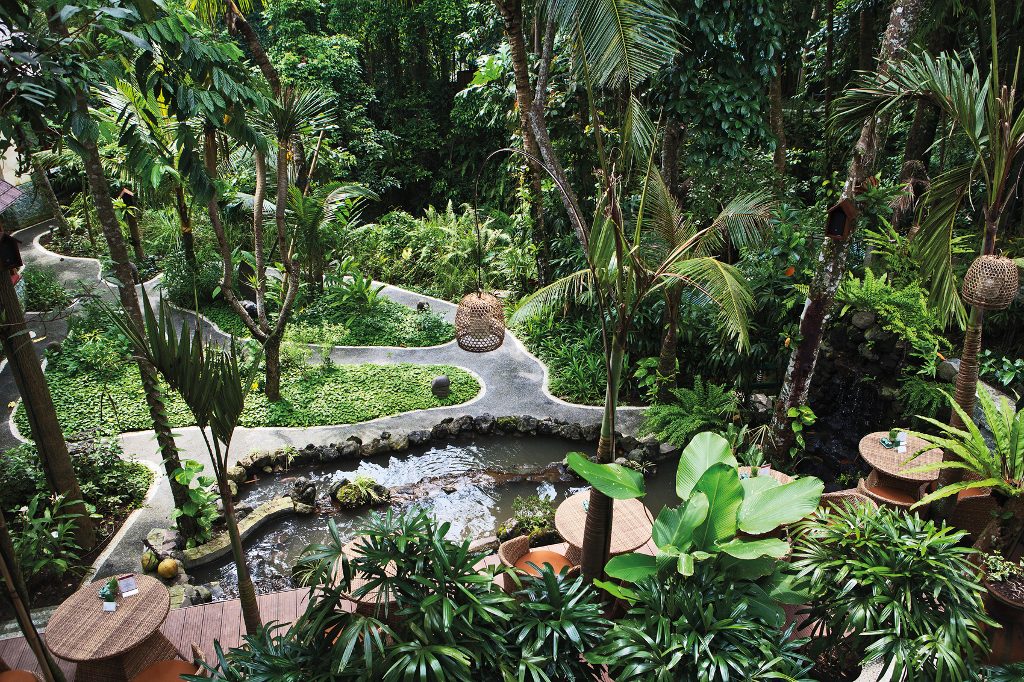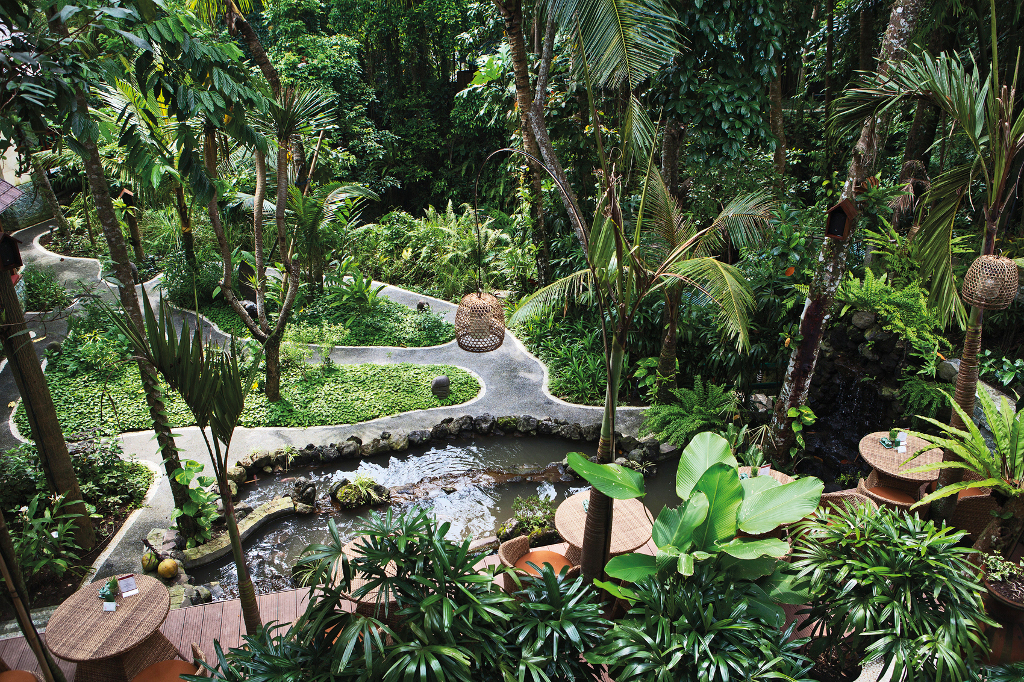 Follow with a raw or vegan lunch and be surprised at how delicious healthy eating can be. Babi guling or a steak may never look the same again.
After a relaxing lunch and maybe a saunter around the forested garden, a specialised massage from their wide menu could be just the ticket. Reviews of their massages and well trained therapists are glowing to say the least. Ayu and Jero, in particular seem to get a lot of accolades. Massages range from the Esalen massage, Thai, Balinese, therapeutic, and more.  All the girls are carefully trained and anyone wanting to take advantage of a special price can try the practicum treatment, where the therapists practice their new found skills for a lovely 50% discount. Its quite a bargain.
One of my personal favourites is a reflexology treatment in the garden. Lying back on a comfy massage bed looking at the trees, while one of the lovely spa girls attends to your feet and legs – its twenty minutes of pure bliss and makes you feel that all is right with the world.
If a massage is not in your interest, they also offer facials, infra red sauna, pranic healing with Dr Tri, sound healing – which is REALLY relaxing and so many good things that you just need to go and try it for yourself.  Taksu is full of exciting pathways to wellness.
Taksu Spa
Address : Jl Goutama Selatan, Ubud
Telephone : +62 361 479 2525, +62 361 971 490
Facebook : TaksuUbudBali
Operational Hours : Open Daily 9am-10pm