Eating out in this dining venue is as much about the experience as the food; and you can tell from the moment the kimono-wearing hosts welcome you into the restaurant.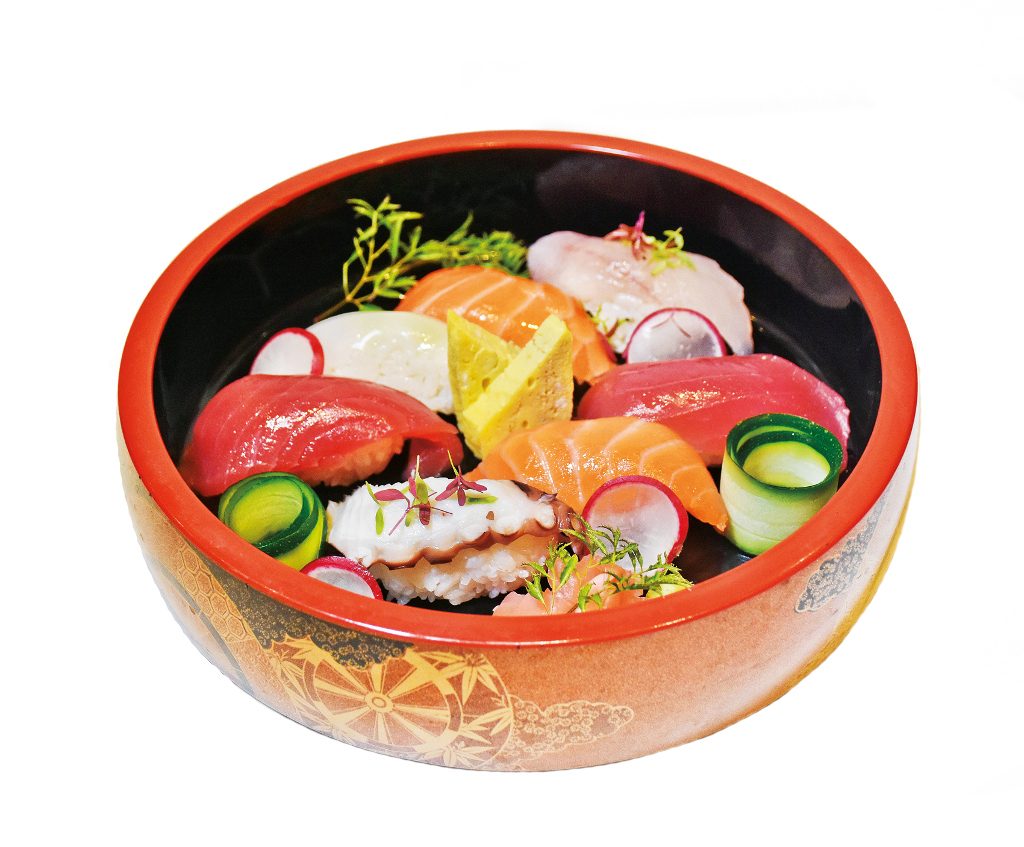 I'm not from Japan, but Japanese food somehow speaks to my heart. For this month's issue, and with Japan on my mind, I thought I'd pay homage to one of my favourite Japanese restaurants on the island, Genji.
Genji has been on my radar for quite some time now. Conveniently tucked inside a five-star establishment – Ayodya Resort Bali – I know that my experience in this restaurant will always go beyond the sumptuousness of the shots of cold sake I love having during a Japanese dinner.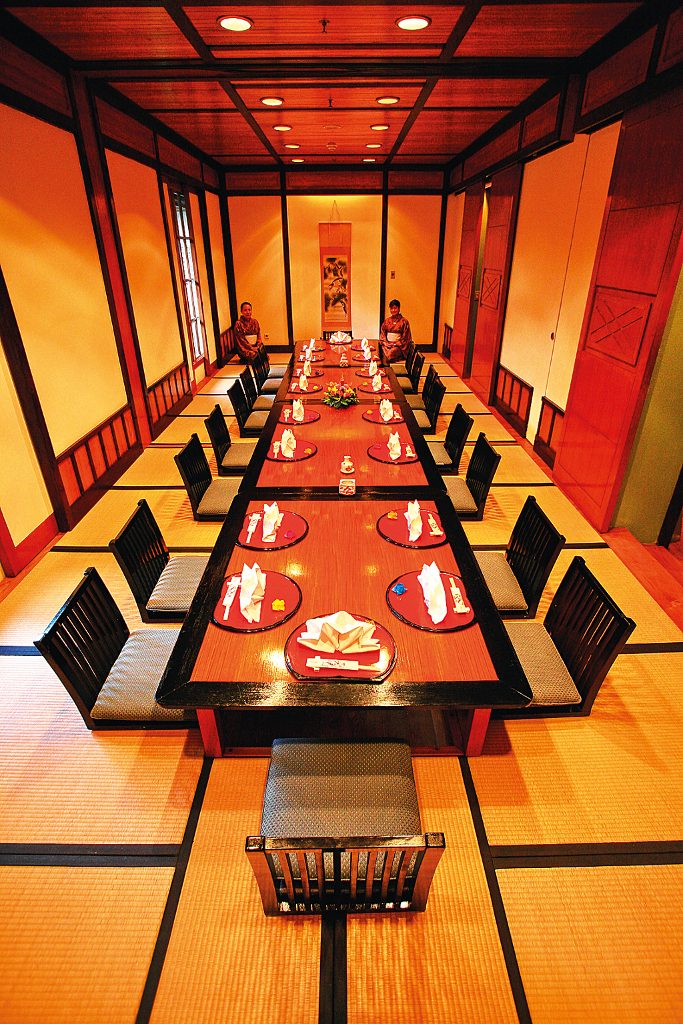 The food is, of course, made with the finest and freshest ingredients. Adding to the oriental charm is a sleek interior that conjures up aspects of Japanese culture and philosophy. Set in a rustic Japanese Izakaya (country inn) style, once you step foot inside Genji, you will be immediately transported from the Island of the Gods to the Land of the Rising Sun. Here, Japanese celebrity master-chef Mitsuaki Senoo prepares favourite Japanese specialties in a naturally sunlit dining room, or at Genji's teppanyaki tables, sushi bar, or in the private Tatami Room.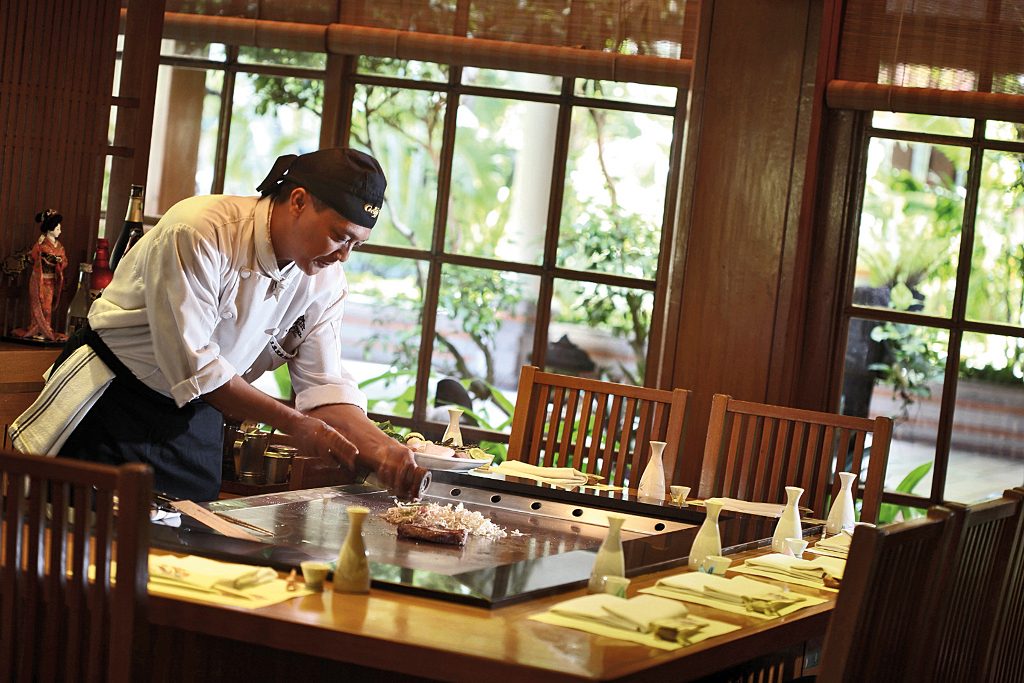 I can always count on Genji to serve stunning, fresh sashimi, and to wow me with its flavours and finesse. Other dishes breathe authenticity yet are exquisitely crafted and presented to match the five-star ambience where the restaurant resides. Genji's Sushi Set is a delicious, very satiating  treat, for it consists of spicy tuna roll, california roll, beef teriyaki roll, prawn tempura roll kappa maki (cucumber roll), tekka maki (tuna roll) ebi nigiri (prawn), maguro nigiri (tuna), ika nigiri (squid) salmon nigiri, tai nigiri (snapper), tamago nigiri (egg), and miso soup. The restaurant's Japanese Buffet Dinner allows you to indulge in an exquisite range of salads, miso soup, assorted sushi, sashimi, teriyaki, yaki soba, tempura, live cooking and dessert selections.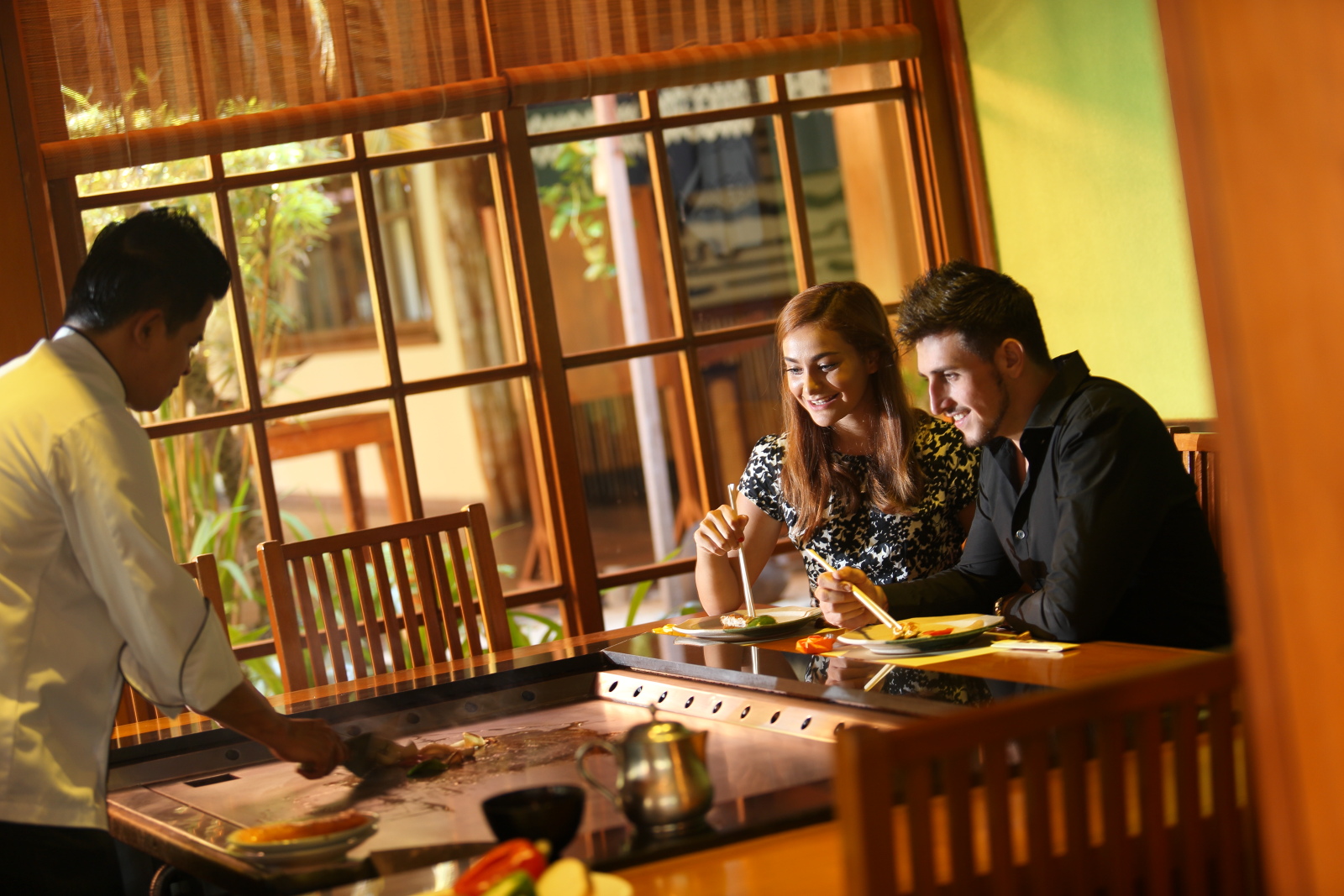 For something more exciting and action-packed, you should head over to the Genji's teppanyaki tables, where your dining experience is turned into a performance. Genji's teppanyaki really brings the heat, with a savoury mix of tantalising aromas hanging in the air, as your personal chef performs an elaborate series of tricks and pageantry whilst preparing your dinner. From light, refreshing sashimi to kick start your feast to succulent Australian wagyu beef there is a little something for everyone in the teppanyaki menu.
That said, when I visited the restaurant for the first time, I was pleasantly surprised to learn that the service was actually warm and hearty, not formal and stuffy as I had expected from such upscale establishments. After several visits to the restaurant, I can tell you I have experienced several "aaahhh" moments thanks to the impeccable performance from Genji's kitchen team.
Genji at Ayodya Resort Bali
Jalan Pantai Mengiat, Nusa Dua
+62 361 771 102
www.ayodyaresortbali.com