With so many restaurants in Ubud – and new ones opening every other week! – keeping up with all these new arrivals can be hard work. Some come, some go and some stay on for years, delighting waves of happy diners. It is a great testing ground and rewards those who know the right combination. Is it just good food? Ambience? Location? Or is it a mix of all these factors? Here we bring you six that you need to try while visiting this town of spirit.
Nostimo
Going Greek has barely been an option in Ubud, until the recently opened Nostimo, which has become my new favourite eatery. Fresh is the order of the day. Prices are within believability, even for Ubud and the food is fresh, fresh, fresh.
Grilled octopus salad, Greek Salad, and a host of veg dishes are there to please the plant based crowds, making a fine balance with all the delicious meat dishes. From a simple Lamb souvlaki wrap, to a trio of Australian lamb chops with French fries, salad, tzatziki – Yum! Meat platters, mezze platters, even some baklava are available. They also have reasonable wines at reasonable prices.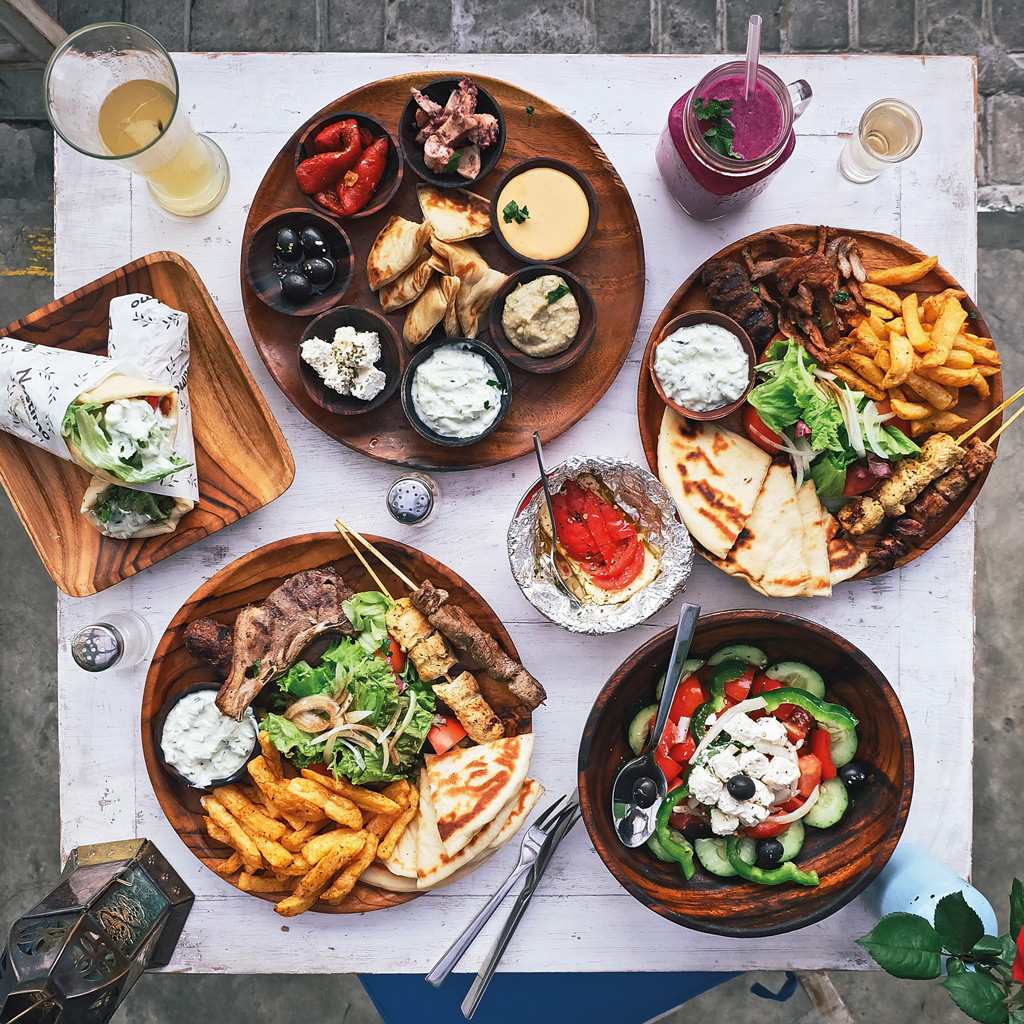 Address: Jalan Raya Pengosekan No.108 – Ubud, Gianyar
Phone: +62 821 4573 5546
---
Dumbo
Dumbo, the baby elephant is also the name of the new sibling restaurant to the Elephant in Sanggingan. This nicely designed space facing onto Jl. Raya Sanggingan is the purveyor of perfect wood fired pizzas – with a delicious sourdough crust – no less. Try it and you will never want to eat a plain old pizza again. The food is all freshly sourced, mostly organic with an Italian influence. It's a must try.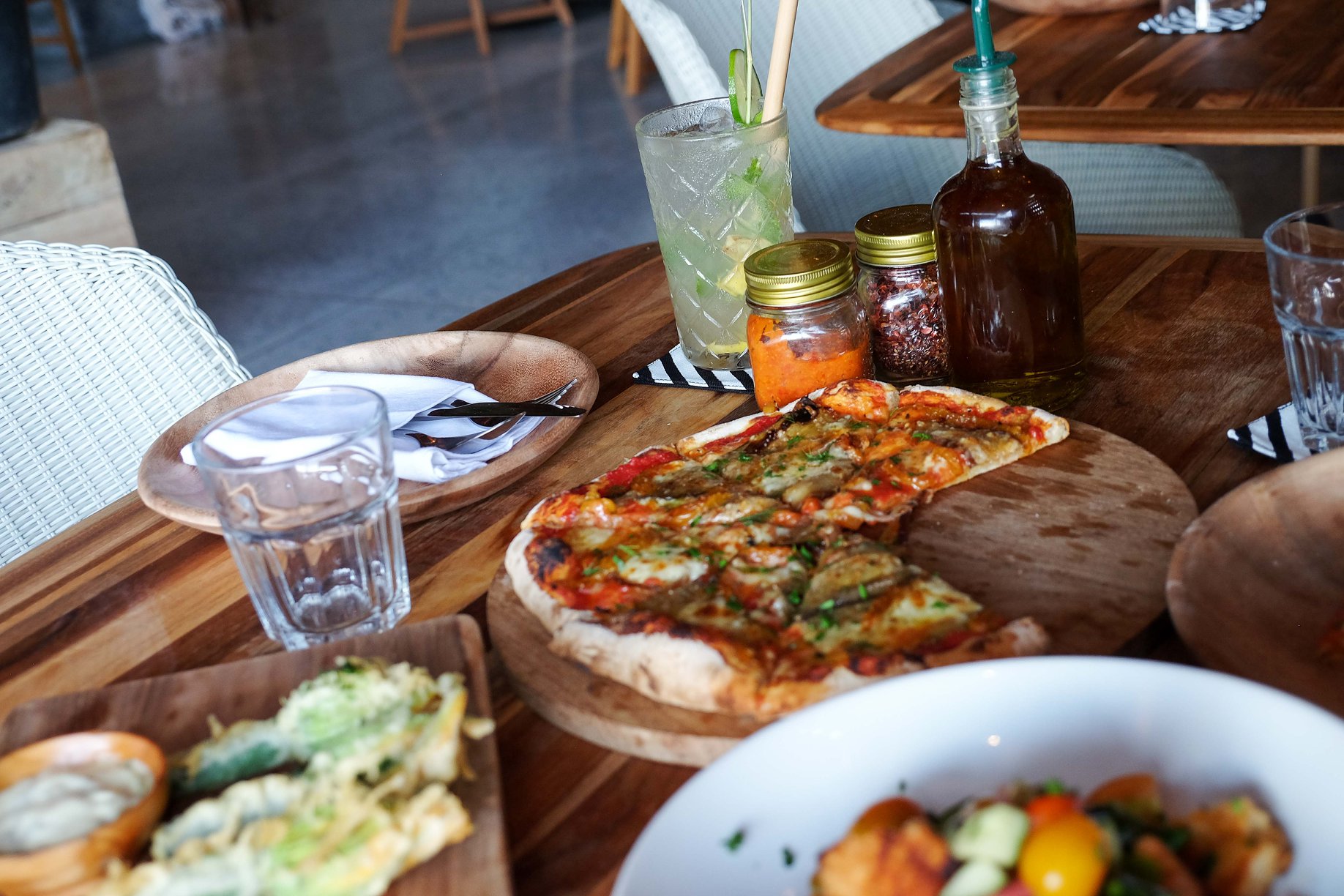 Address: Jalan Raya Sanggingan, Kedewatan, Ubud
Phone: +62 812-3838-9993
Site: www.dumbobali.com
---
Pica
Squeezed into a tiny, but chic space on Jl.Dewi Sita, Pica turns out some of the best South American food around. Authentic and delicious, the emphasis is on fresh and fabulous. The Chilean owner and chef, Cristian Encina turns out perfect plates of Cerviche Classico, with a carefully combined combination of fresh market fish, be it snapper, or mahi mahi that is marinated in a leche de tigre sauce with lime, yellow chillies, wafer thin slices of red onion and the juices from the fish! Stupendo! One of the must tries is their 300gm Beef Ancho – a tender Australian rib eye cooked to perfection and served with the sought after chimi churri sauce, beef jus and vegetables. Another show stopper is their Cerdo con Manzana a melt in the mouth pork belly with a crispy skin that is, well, delicious. To add to its lure is the red wine apple puree accompaniment, roasted sweet potatoes, pickled shallots and watercress. To try is to live! If you have any space after all this deliciousness, there are desserts too!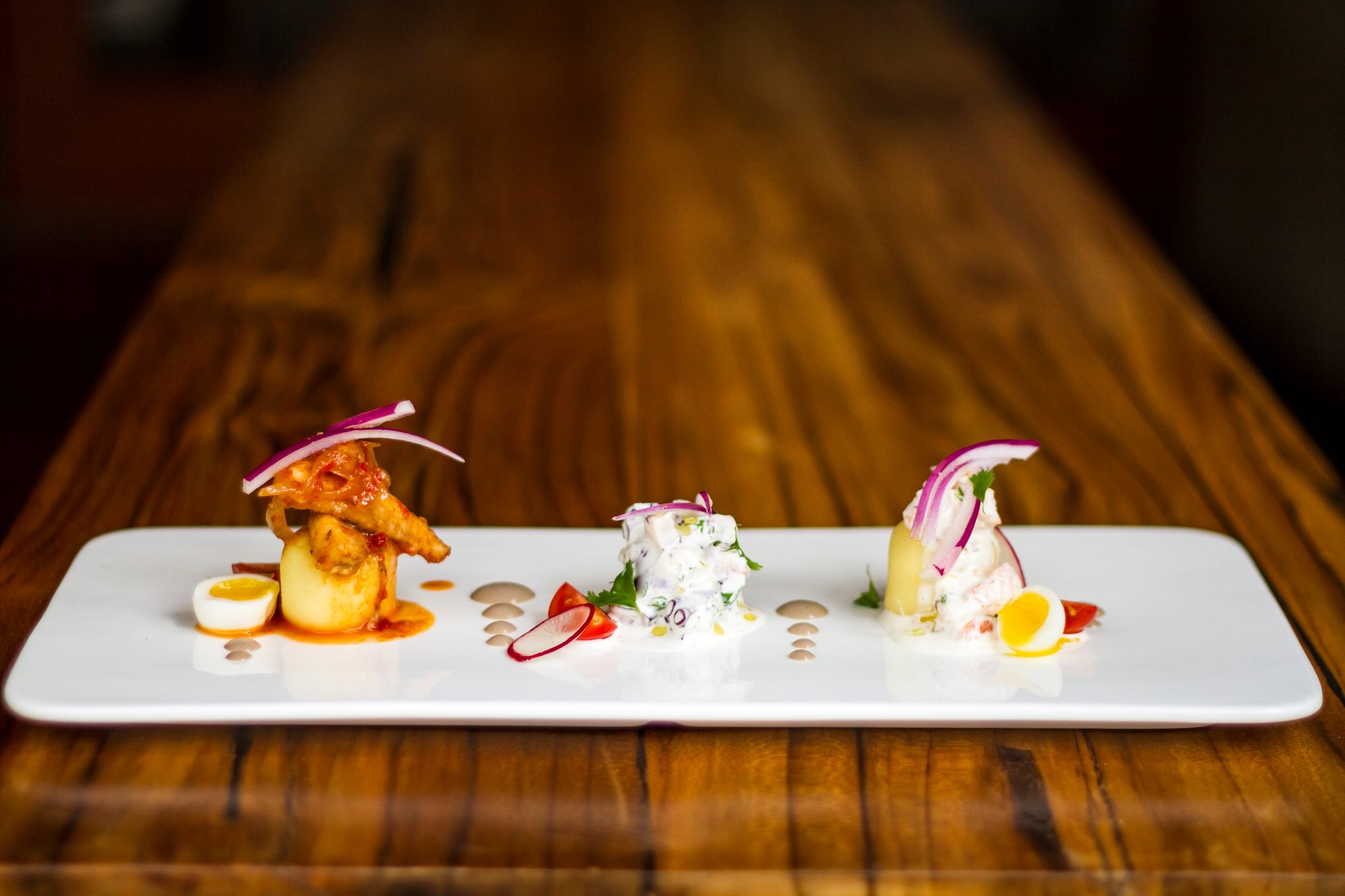 Address: Jalan Dewi Sita, Ubud
Phone: +62 361 978 954
Site: www.picakitchen.com
---
Kagemusha
Kagemusha is not what you would expect a favourite restaurant to be, but this little garden restaurant with Japanese home cooking can easily find a place n your heart. Visitors tend to repeat and repeat as the low key aspects and quiet tranquility soaks in. Located in Nyuh Kuning, south of the Monkey Forest, its unimposing entrance leads down a little walkway into a big and quiet garden space. Tables are simple and a small bale in the garden affords extra privacy for a romantic tête-à-tête or quiet conversation.
The menu includes favourites such as the Ika Piri kara – fried squid with Bali sambal matah – a total favourite, tempura of course, agedashi tofu – all delicious. The cook hails from Nagoya and makes the best chicken wings Tebesaki on the planet. They are like a Nagoya national dish. Drinks include several Japanese rice wines and of course cold Bintangs – it is all just wonderful.
Daily specials are listed on the board and will often include the fabulous cold noodles, with a mix of prawns and vegetables that you can mix together. They also offer very reasonable lunch time specials for those who like it.
Address: Jalan Raya Nyuh Kuning, Ubud
Phone: +62  361 973134
---
Indus
Indus, up along Jl.Sanggingan, occupies a prime position overlooking the famous Campuhan Ridge, it is one of the 'original' restaurants in Ubud .  Great views, great cocktails (with complimentary tapas between 5-7pm) and a great sunset make it a favourite with many Ubud visitors. As well as being the centre of the annual Ubud writer's Festival, Indus is the venue for weekly Latin dance nights and the occasional musical concerts. Last night was a group of roving Rajasthani's playing traditional Indian desert music. What a pleasure!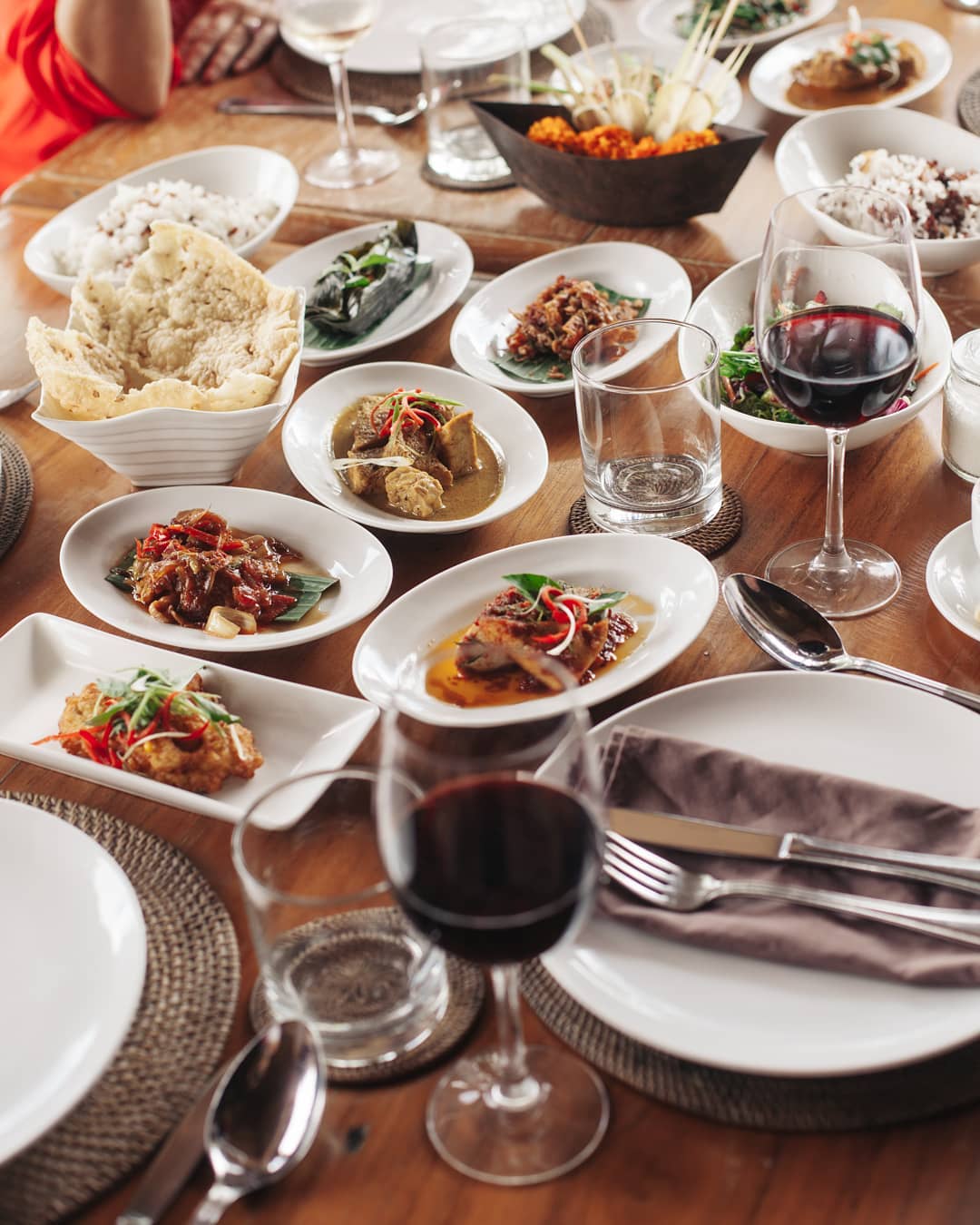 The food, created under the watchful eye of the ever innovative entrepreneur Janet de Neefe is enticing and innovative. A mix of Indonesian dishes, Indonesian fusion and a western menu means that there is something to please everybody and even their snacks are cute and delicious.
Address: Jalan Raya Sanggingan 88X – Kedawatan, Ubud
Phone: +62 361 977684
Site: www.casalunabali.com/indus-restaurant/
---
Golden Monkey
When owners Anthony and Dewi Syrowatka realised that there was no decent Chinese restaurants in Ubud, they promptly decided to create their own! So Golden Monkey was made. A cosy air conditioned place with a Chinese chef from Malaysia, the Golden Monkey satisfies the cravings for good Chinese.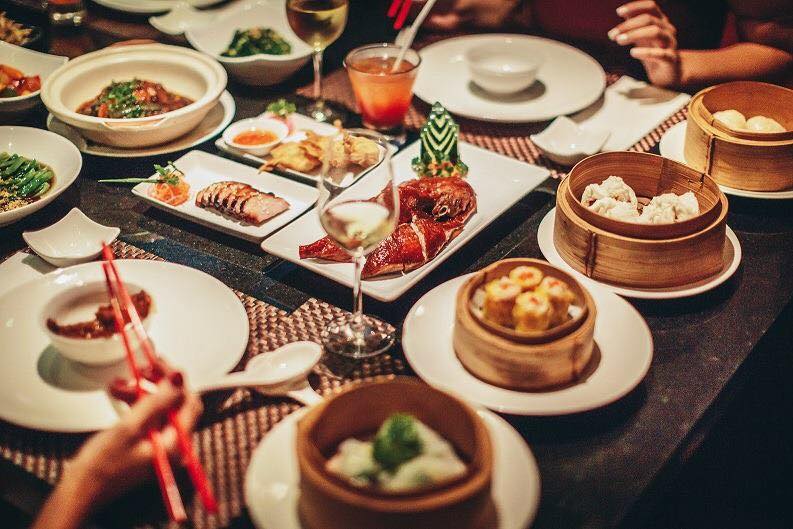 Popular items are the order of the day and Sunday is "all you can eat" dim sum day, with little steamed morsels exploding with flavour and deliciousness. Try their Roasted char siew pork, Peking Duck, soft shelled crabs, Singapore Chili Crab on Wednesday nights as well as plates of noodles, spring rolls, soups and well just about any other favourite you can imagine. Fancy a bowl of chicken feet? No problem! They serve them. Vegetarians are catered for – almost mandatory in Ubud – and their tofu eggplant claypot pleases everyone. The black pepper beef is also a must.
Address: Jalan Dewi Sita, Ubud
Phone: +62 812 3606 367
Site: www.goldenmonkeyubud.com
---
KAFE
Halfway down the favourite boutique street of Jalan Hanoman you'll find KAFE Ubud. This organic, vegetarian and vegan spot was one of the original healthy cafés of Ubud and dare we say even Bali ! Owned by the founder of the BaliSpirit Festival, Meghan Pappenheim, KAFE lives, breathes and serves healthiness. From wholesome breakfasts, super-smoothies, vegetarian food to vegan and gluten-free options, KAFE has a wide range of healthy flavoursome food for you to feast your eyes on. Expect colours galore on your plate; but don't worry, taste is of paramount importance to KAFE because what's the point of eating healthy if you can't enjoy it. KAFE has an indoor, outdoor and terrace seating areas, and all of them are cozy in their own way. Sit down for a salad or a smoothie bowl and soak up that natural, healthy goodness.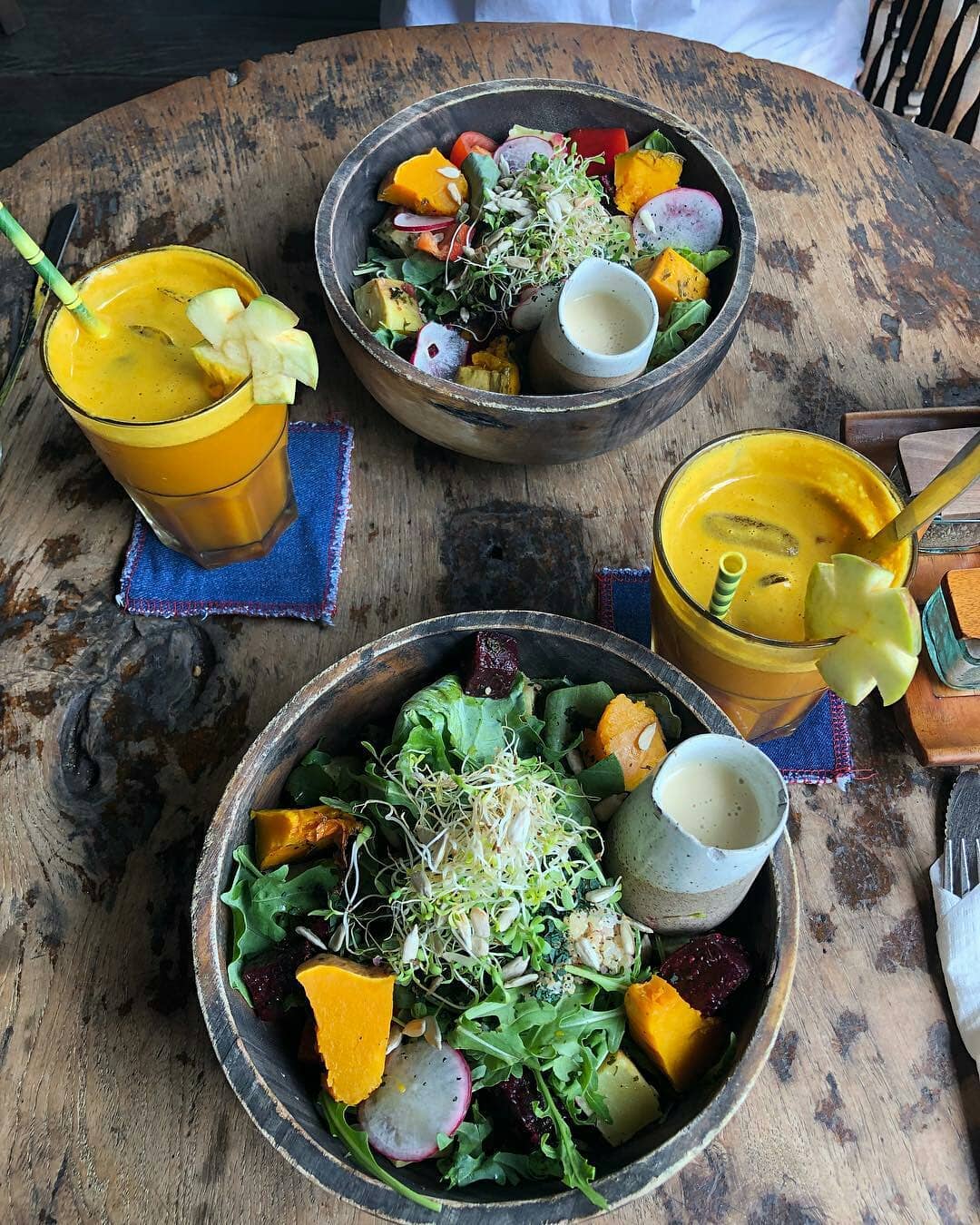 Address: Hanoman Street 44B
Phone: +62 819-0711-8242
Site: http://kafe-bali.com