Tucked behind Ubud's main street, Pistachio is Adiwana's latest culinary journey located within the grounds of the group's newest addition, Adiwana Resort Bisma.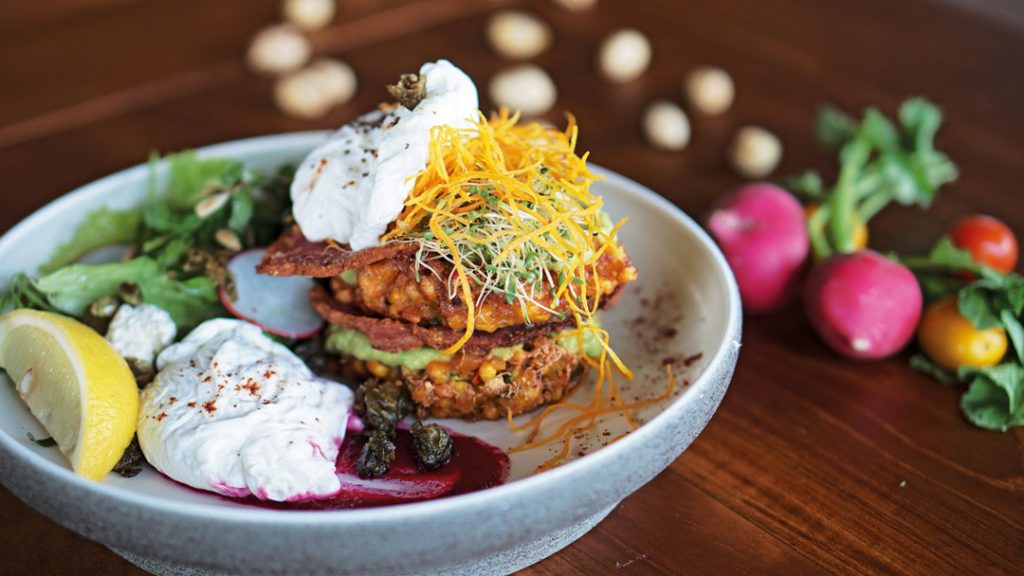 Pistachio, as the name suggests, is an ode to the nutritious nut that is creatively incorporated into their dishes, both sweet and savoury. The pistachio nut is not only delicious but offers numerous health benefits as well. Expect pistachio-based coleslaw with your double cheese burger or pistachio salsa with your pan-fried salmon steak. To satiate your sweet tooth, the menu offers pistachio and chia pudding, pistachio brûlée french toast, or their frozen pistachio gelato.
The restaurant takes pride in quality local ingredients, honest cooking, and their innovative take on rich Indonesian spices. It's a place where nature's best ingredients meet the creative hands of talented chefs, delivering scrumptious western comfort cuisines served from breakfast to dinner. To be mindful of their carbon footprint, the team prioritises locally-farmed ingredients and adopts a zero-waste approach to food management.
Boasting a homely Balinese ambiance, the stunning space overlooks lush paddy fields and is fully decorated with elements that are hand-picked to capture the traditional beauty of the island. Embrace what nature has to offer at Pistachio on Bisma Street, Ubud.
Pistachio Restaurant Ubud
Adiwana Bisma, Jalan Bisma, Ubud
+62 361 620 2008
www.adiwanahotels.com