Fresh off the success of its flagship venue in Sanur which opened in 2020, the Sandwich Bar Indonesia has branched out to the hills of Ubud and expanded its brand with the opening of The Sandwich Bar Ubud.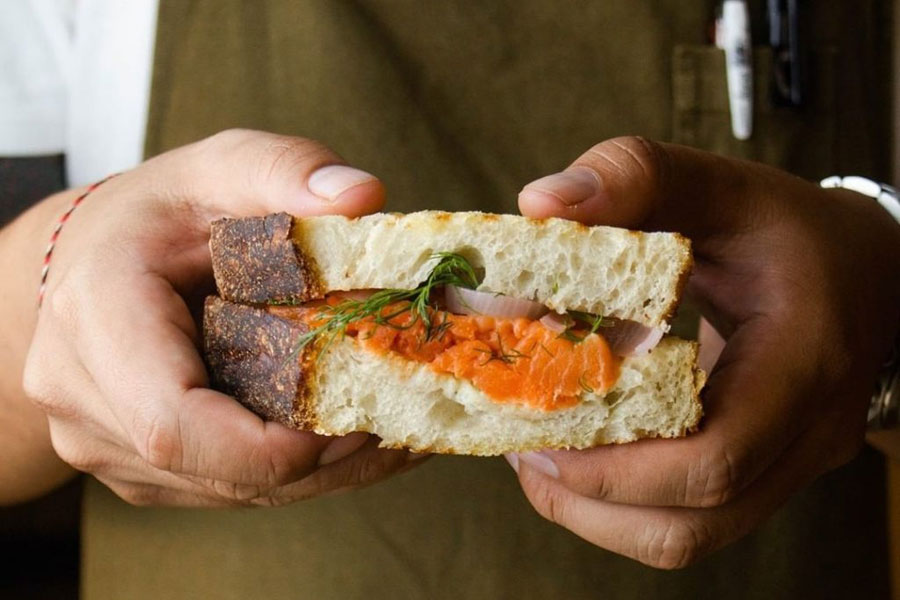 If you are a die-hard fan of all things sandwich, then you'll be pleased to know that the Sandwich Bar Indonesia brand has opened its second outlet in Bali with the Sandwich Bar Ubud. The Sandwich Bar Indonesia brand itself was established in 2020 with the opening of its flagship store in Sanur.
Founded by Sensorial Management Group (SMG), a Bali-based hospitality management company, the Sandwich Bar Sanur was one of the few businesses that thrived amidst the pandemic, quickly becoming a favourite amongst sandwich lovers and gave SMG the confidence to expand the brand less than a year since its establishment.
The Sandwich Bar Ubud offers the craftiest and tastiest sandwiches you can find in Ubud. Open daily from 7am – 5pm, this eatery an eclectic menu including a wide range of sandwiches, salads, baked goods, coffee, smoothies and more.
The sandwiches served here include the Best Cheese Croissant, the Vegan Turkish, the Banh Mi, the Egg Salad, the Ayam Indo, the Ultimate Toastie, the Chicken Avo, the Salmon, the Double Cold Cuts, the Pastrami, and the Ultimate Tuna Melt Toastie.
During the opening month, the Sandwich Bar Ubud welcomes guests to enjoy their delicious sandwiches with a very special All Day Menu promotion which includes coffee, juice and salad/sandwich for only IDR 100,000 or a quick booster with a cup of coffee and bakery item for IDR 50,000.
The Sandwich Bar Ubud strives to present an affordable yet scrumptious menu in a relaxing and peaceful ambience, topped with exceptional customer service through their professional and highly trained staff.
For more information, please visit The Sandwich Bar Indonesia's official Instagram and Facebook.
The Sandwich Bar Ubud
Jl. Raya Pengosekan Ubud, Ubud
Instagram: @thesandwichbarid
Facebook: The Sandwich Bar Indonesia
smgindonesia.com