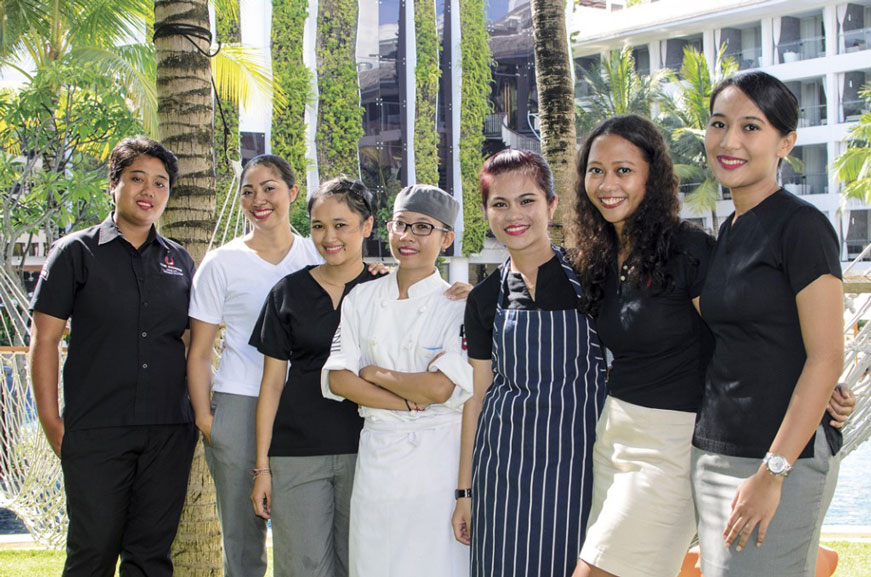 Since 1911, International Women's Day (IWD) has been celebrated every 8th of March, with thousands of events taking place to mark the economic, political and social achievements of women. Organizations, governments, charities, educational institutions, women's groups, corporations and the media celebrate the special day. As various organizations identify their own International Women's Day themes, specific to their local context and interests, The Stones Hotel has its own way too.
The Stones Hotel is dedicating the whole month of March to women. Every lady dining at the stones Kitchen, Big Fish Bar and Grill or The Long Rice Table will be given a complimentary dessert for every purchase of main course they make, this is offered from the 1st – 31st of March!
On International Women's Day itself, The Stones' very own training room will transform and become "The Stones Ladies Lounge", with complimentary mani-pedi treatments and reflexology booths awaiting all the deserving women out there. A make up course is also available for those interested. The Ladies Lounge will be open from 10am to 8pm, ensuring all women get a chance of enjoying their day.
Jalan Raya Pantai Kuta, Banjar Legian Kelod, Kuta
Phone: 300 5888