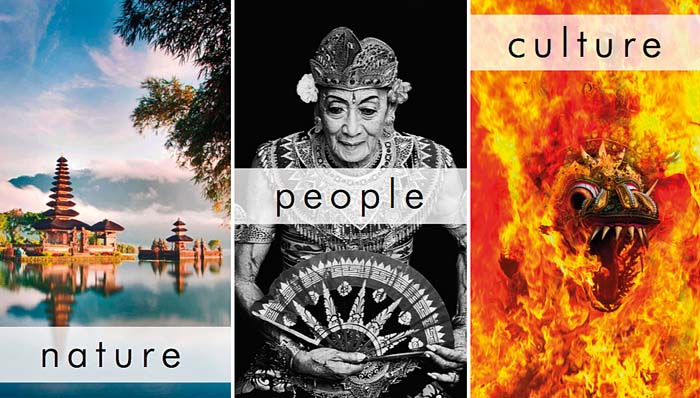 Conrad Bali's Living Lobby Art Master Series 2015 is now featuring three Balinese photographers: Pandu Adnyana, Tjandra Hutama, and I Nengah Januartha. Using the medium of photography, the three artists try to depict the Balinese traditional idea of Tri Hita Karana.
Tri Hita Karana, a Balinese term which translates literally to "three causes of well-being" or "three reasons for prosperity", is a traditional philosophy that underlies every facet of Balinese life. Derived from Balinese spiritualism, beliefs and wisdom, this basic principle of Balinese life promotes a "triangular harmony" which consists of the harmony between man and nature, harmony among men, and harmony between man and God.
It is this idea of "the Balinese triangular harmony" that Pandu, Tjandra, and Januartha tried to capture through the lens of their cameras. The photo exhibition will run for three months, from July to September 2015.
Conrad Bali
Jalan Pratama 168, Tanjung Benoa
Phone: 0361 778 788