Art provides beauty and meaning to life, and reading art books is just a path to attain it. You just need to identify what you would like to learn and your interest level, then pick some books and get started. This activity will not only teach you something meaningful but also will transform you into a more positive person who appreciates everything in life. In case you are not sure which books to begin with, we can recommend some of the best art books on the island.
dances of bali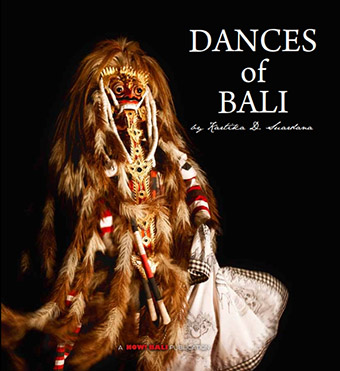 Balinese Dance is without a doubt a truly beautiful art form, and this book is a sweet introduction about Bali in general. The author, Kartika Dewi Suardana, who also happen to be the living legend in NOW! Bali publication, provides more than enough information about the marvellous Bali dancing. She spent more than three years touring the island to compile and study the many dance forms. The details and the emotional tone blend beautifully to produce an artful book that balances historical and cultural facts in an accessible manner. The classical and folk dances of Bali, including the understanding about them, are woven into the text with a care that echoes the care with which they are woven into daily Balinese life. "The Balinese always welcome people with a dance," that's how she describes the book in overall.
lempad: a timeless balinese master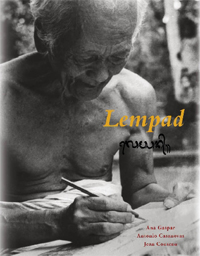 This collective work by Ana Gaspar, Antonio Casanovas and Jean Couteau highlights the most revered Balinese artist of the 20th century, I Gusti Nyoman Lempad. The authors have successfully documented Lempad's architecture, drawings, sculpture and mask carvings with a compelling collection of photographs and essays. They draw readers into the artist's world with anecdotes from individuals who knew him and detailed information about the cultural, historical and religious context within which his work was created, resulting in a unique combination of Lempad's art with insightful analysis. The depth of contextual detail makes this book much more than just a study of an individual artist. The readers are invited to immerse themselves in the creative process as it existed in Lempad's time, and still survives to some extent in Bali today.
majapahit style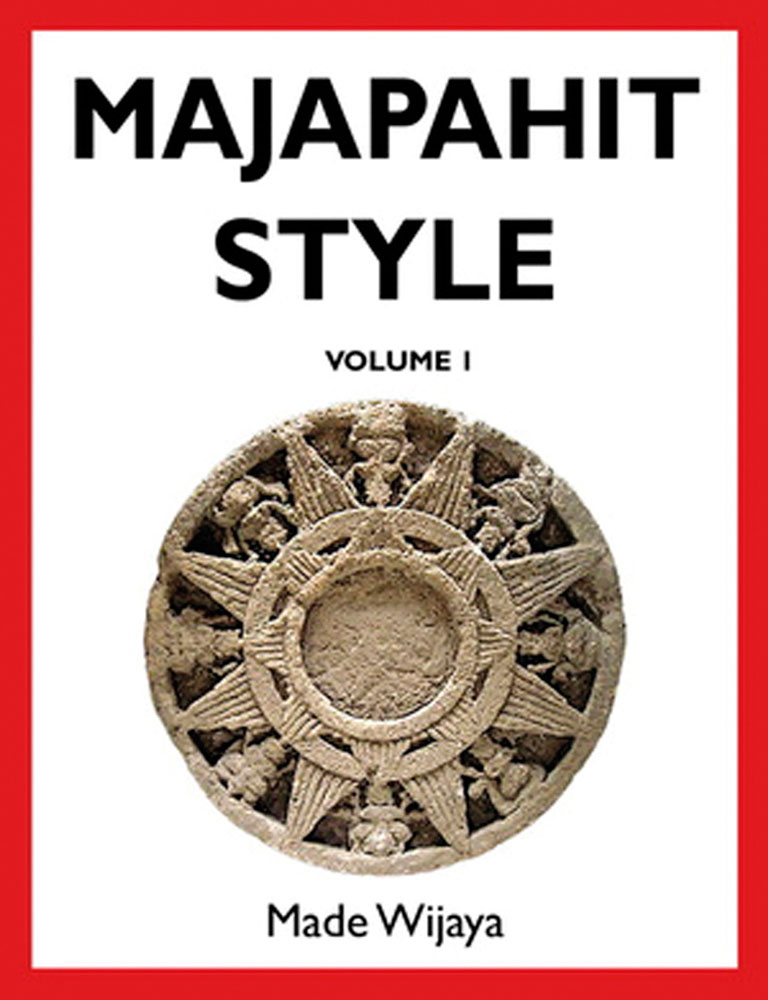 This book will take you to the common cultural tap roots of Indonesia from ancient times to the present. The author graphed out a vast family tree from that genetic scent, reaching across the archipelago and beyond. The contents are an exhaustive personal exploration and the cultural harmonics of Indonesia, but the author connected this all back to the architectural culture of the Majapahit kingdoms. Made Wijaya, the author, was an imagemaker, image researcher extraordinaire and an acutely intuitive drawer of lines between the proverbial dots. He explored the persistence of the Majapahit in the unique regional Islamic cultures of Java. Made was showing readers that the brothers and sisters of the family of Nusantara are not such distant relatives as they might be told that they are. This book is encyclopaedic and opens many doors for further exploration.
saraswati in bali : a temple, a museum, and a mask
Saraswati is one of Bali's main festival days with its unique rituals. In this book, Ron Jenkins explores Saraswati as a festival and ritual in motion. He shows readers that the Saraswati festival is adapted to change and popp up in a large variety of manifestations. He helps us understand all the main ritual moments of the festival. The author's purpose is to bring to life those moments; a more efficient way to cross the cultural barrier that separates modern people from traditional Balinese. Ron Jenkins is one of the few foreigners to fully understand that Balinese painting provides a trove of information about Balinese rites and stories. He explores the relation of several of the images to the story of Saraswati and the esoteric Balinese knowledge associated with it.
bali, ancient rites in the digital age
Ida Bagus Putra Adnyana, or known as Gustra, is a classicist of Balinese photography, whose subject has always been the beauty and power of Bali ritual culture. In this book, Gustra wants to tell readers that Bali had to be shown, as it is, from the inside. He is a brahmana (Brahmin), which means he owns total access to any rite and anywhere without impediment. He also understands very well the meaning of the rites taking place, down to the mantras being uttered by the high priest. This unique position as "an insider" is something that non-Balinese photographers have. Working together with Diana Darling, a freelance writer and editor who has lived in Bali since 1980, this book is not just beautiful to the eyes but also rich in information.
balinese art paintings and drawings of bali
In this book, Adrian Vickers, is focusing on Balinese painting from 1800 to 2010 and giving an overview of how Balinese art evolved in response to economic and political realities, while also remaining resilient and soulful. Based on his thorough research, the author found that Bali underwent an art boom in the 1930s, resulting in some pretty interesting artworks. At the beginning of the chapters, he sheds light on typical characteristics of traditional Balinese painting, gives an insight about a journey through the different regional traditions of Balinese painting, and tells readers about the meaningful interactions between Western artists and Balinese artists. Adrian shares his knowledge centring the difficult period during World War II, the Japanese invasion, the fight for Indonesia's independence, the Sukarno years and subsequent Suharto years. In the 1970s, as the tourism starts to grow, Balinese art finds itself again evolving in unprecedented ways – more commercialisation and globalisation began affecting the Balinese artists' way of expression.