It's clear that this restaurant has opted for an atypical approach to design. The mid-century décor is nostalgic, resembling an old Indonesian house. Enter the dining area, decked with wonderful antiques, and the cozy sensation is immediate. Once seated, you can't help but look around and marvel at the vintage décor.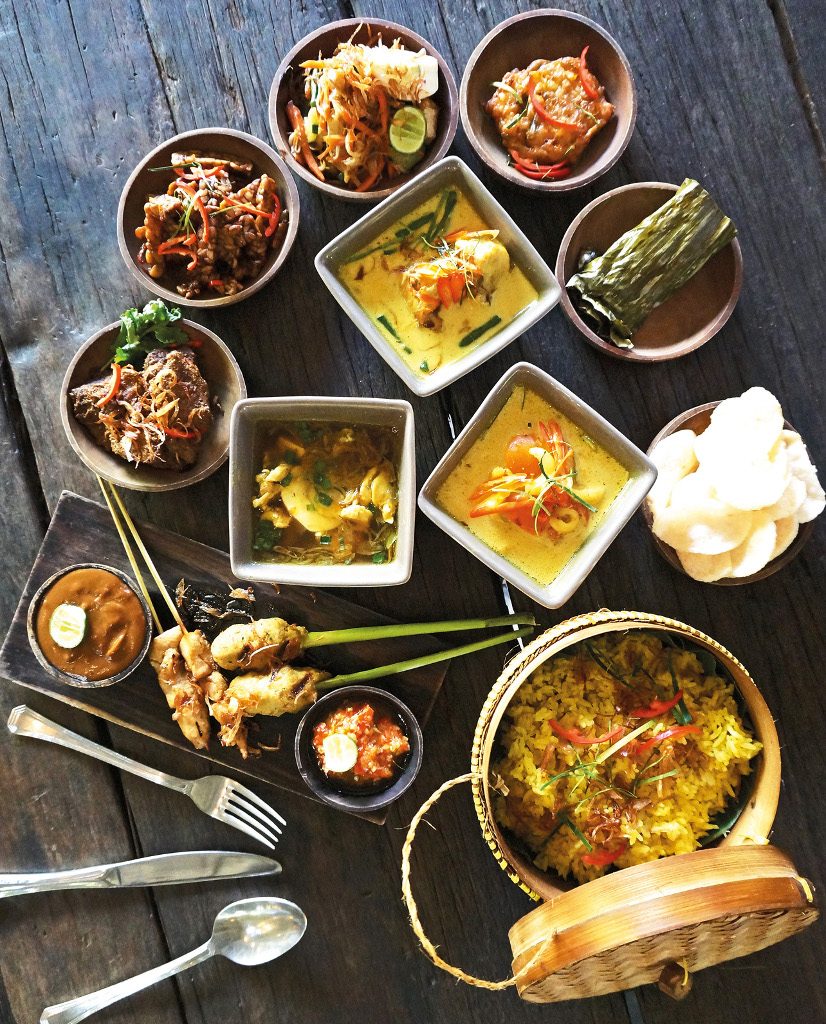 At Balique, aesthetic value is highlighted. The stylists aimed for a rustic feel, giving diners the impression of a dining experience they be hard-pressed to find elsewhere. Most of every inch of the ceiling is occupied by a spinning fan. Aged Jakarta hampers and other vintage items intersperse in the room, lending a homey feel.
Then again, what's a restaurant without good food? Balique doesn't disappoint in that department.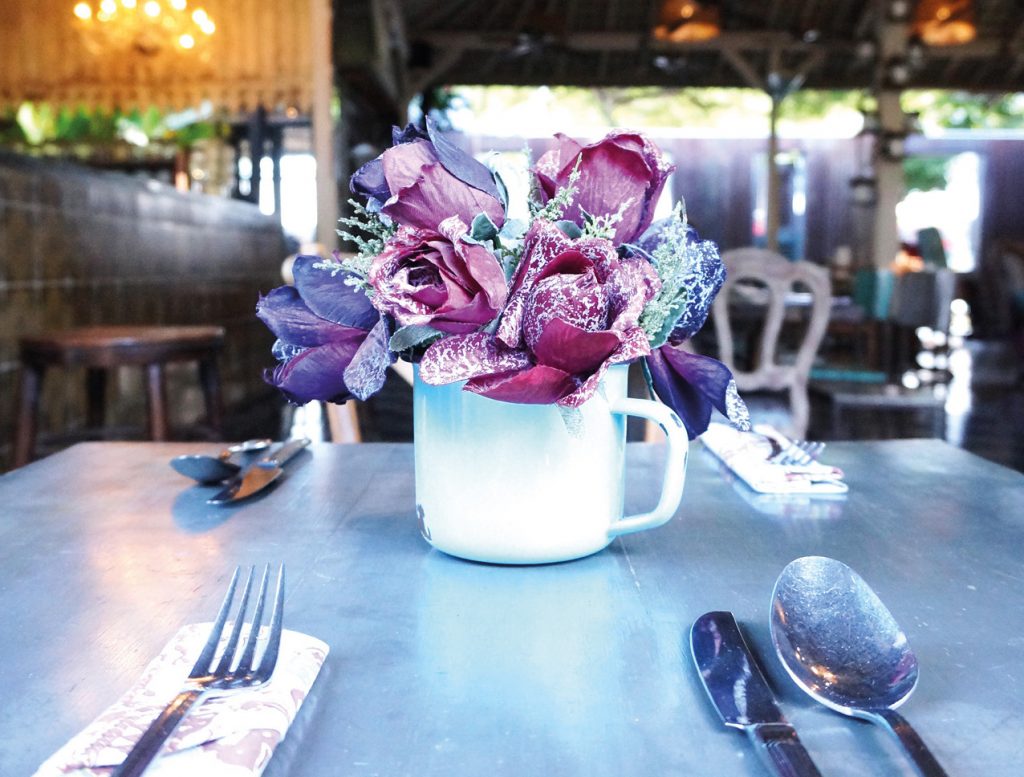 From well-proportioned Moroccan dishes to the Indonesian specialty items, Balique's food is served to satisfy. Sampling some of the items from the restaurant's menu, we couldn't help but concede that our meal was worth the traffic from Seminyak.
Starting with the Rare Seared Tuna (with quail eggs, Kalamata olives, long beans, baby potatoes, and Dijon vinaigrette), our lunch at Balique turned out to be quite a feast. The dish is simplicity itself, yet very fresh, zingy, and exciting. The following Chermoula Spiced Tuna Kebab (with lemon preserves couscous and Moroccan salad) was also a treat.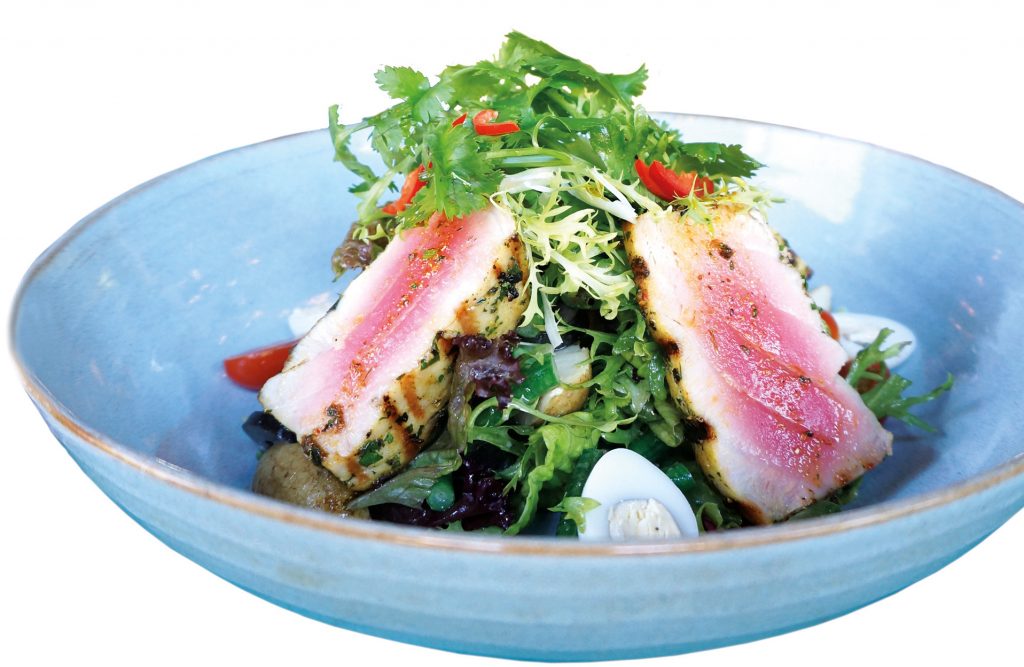 But the highlight of our Balique lunch was the grand Rijsdtafel, a gastronomic, culinary voyage. Translating to "rice table", this is a mouthwatering medley of dishes from the Indonesia archipelago. The item consists of Soto Ayam (spicy chicken soup), Beef Rendang (caramelized beef curry), Sate Lilit (minced seafood), Chiken Satay, Gado Gado (salad of slightly boiled vegetables and hard boiled eggs served with peanut dressing), Ikan Pepes (fish wrapped in banana leaf), Ayam Kalas (chicken with Balinese curry), Perkedel Jagung (corn fritter), Yellow Rice, Tempe Manis (fermented soya beans in sweet sauce), Sambal (chilly pepper sauce with ginger, garlic, shallots, lime), and prawn crackers. It was delicious and very fulfilling!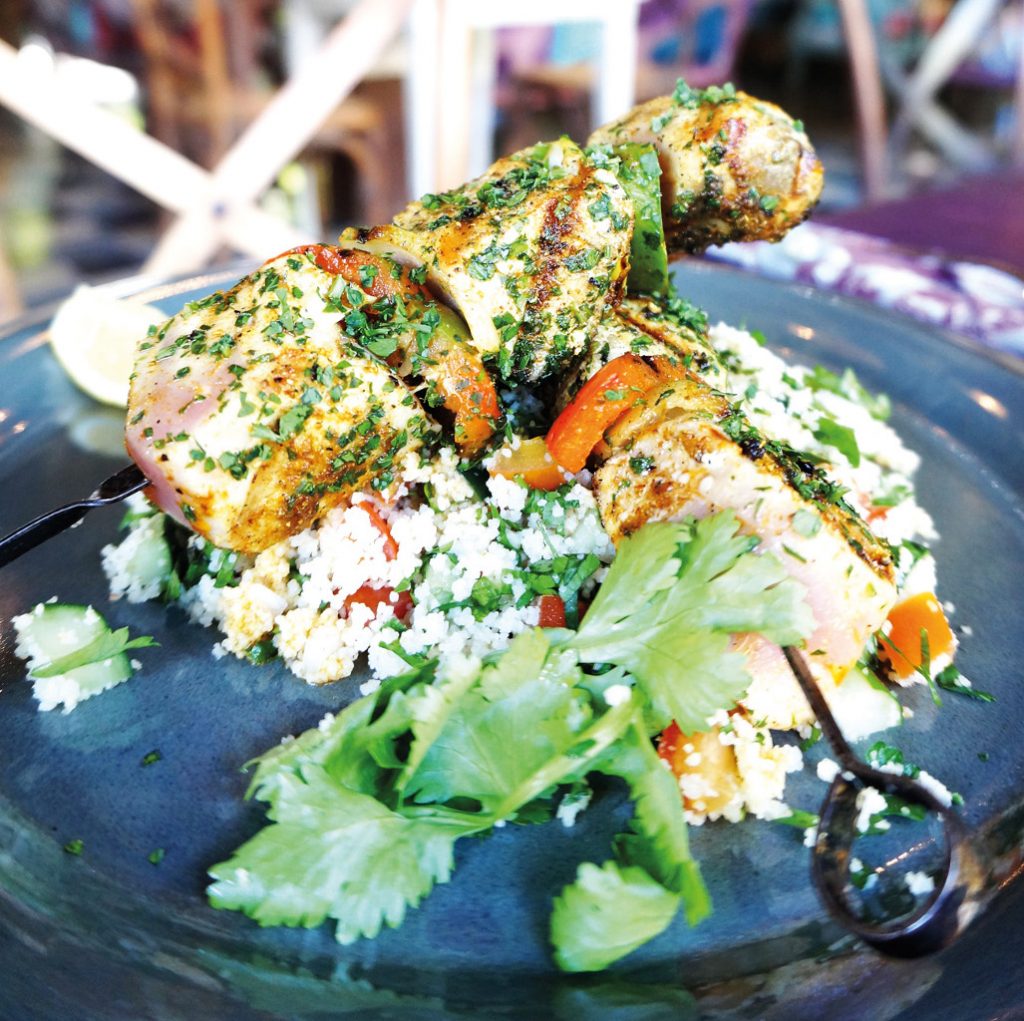 And to beat the heat of Bali sun, we went with Diana Marie Woods (rum, strawberries, Thai basil, brown sugar, and ginger beer). Very refreshing.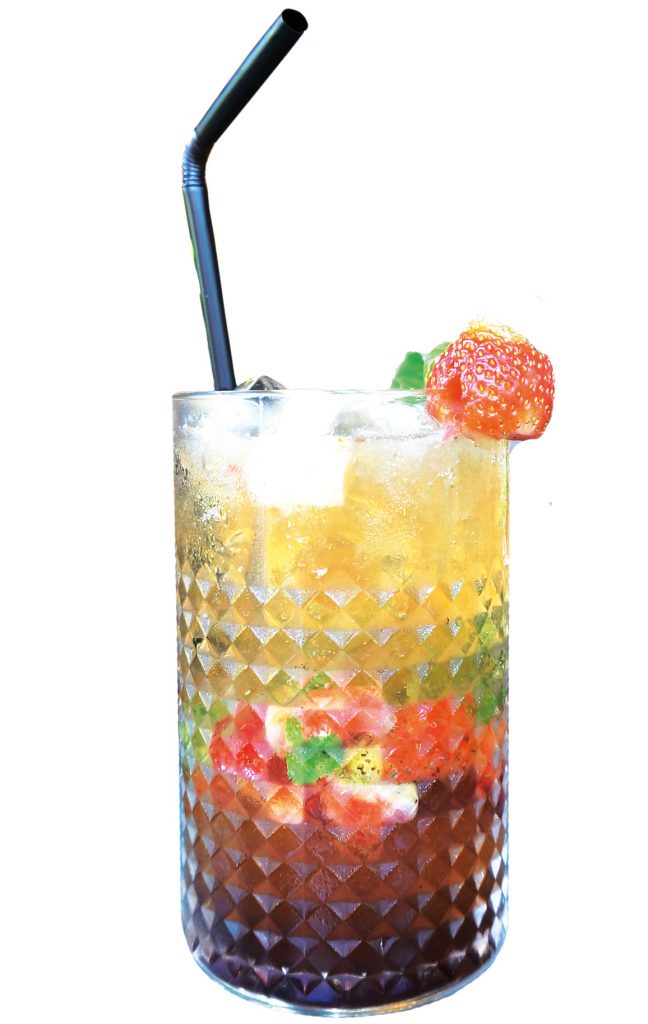 All in all, unlike the many newly emerging restaurants on the island, Balique has kept the pleasure of dining experience intact, thanks to the vintage décor, the friendly and attentive service, as well as great food.
Balique
A : Jalan Uluwatu 39, Jimbaran
T : +62 361 704 945
W : www.balique-restaurant.com