This year, The Westin Resort Nusa Dua, Bali, has won numerous awards, continuing their winning streak to remain at the very top of its game heading into the new year. But what does this mean for you, the guest?
There are many quality hotels and resorts in Bali, which on one hand offers travellers so much choice to find the perfect place for them. However, on the other hand, it can also cause confusion – how can you choose from so many options available? It's a valid question.
This is precisely why the hospitality industry around the world has awards, to recognise and celebrate those destinations that are a cut above the rest, so that travellers know which of their accommodation choices are the right one. These awards help travellers pick hotels and resorts that meet their specific needs as well; if you travel with family, for example, it helps to know that the hotel you've chosen has been awarded a prize for best family resort.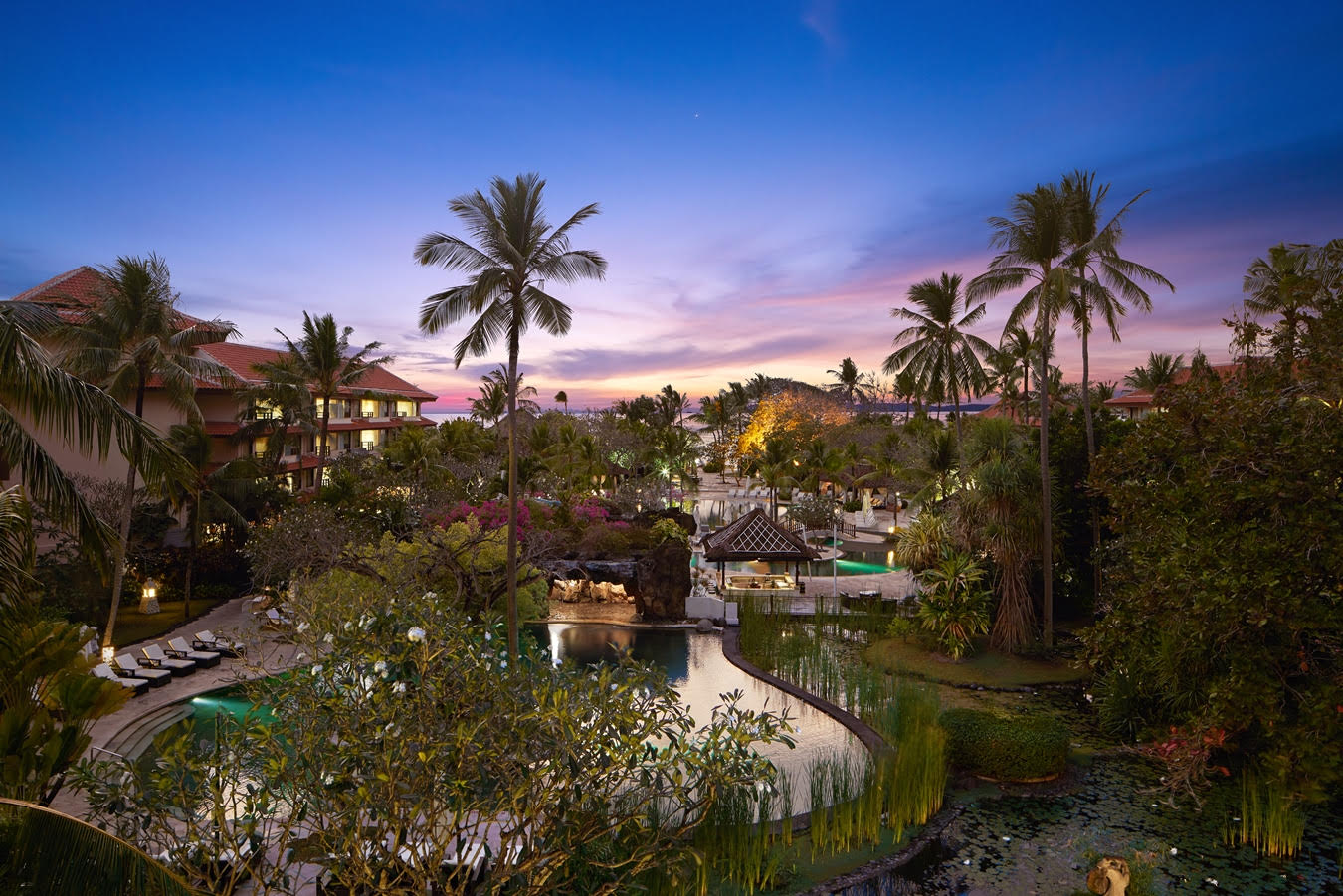 Here we look at the amazing awards that The Westin Resort Nusa Dua Bali has won this year:
Right after the success of this year's IMF-World Bank Annual Meeting, the resort was recognized in the Smart Travel Asia 2018 Best Travel Poll. In a survey conducted by this independent online magazine, the resort was ranked #9 in the "Best Conference Hotel" in Asia category.
Similarly, they were acknowledged by ATOR (Association Tour Operators of Russia) with an award identifying us as one of the Top 10 Hotels for the Best Holiday Destination in Bali during winter. Winners were selected by a team of travel experts.
For the third consecutive year, The Westin Resort Nusa Dua, Bali has maintained it's lead position as Top 10 Best Family Resorts in Indonesia from Australia's leading online and print magazine 'Holidays with Kids'. This annual initiative is driven by a detailed survey that asks readers to evaluate family-friendly hotels based on real experiences. It explores aspects such as location, facilities, hospitality and overall value for money.
In the 2018 World Luxury Spa Awards, Heavenly Spa by Westin proudly came away with double honors. Their dedicated wellness facility was voted Luxury Romantic Destination Spa – Global Winner  and was also honored to receive 'Luxury Wellness Spa – Regional Winner' to their growing list of accolades.
Last but not least, Prego at The Westin Resort Nusa Dua, Bali was triumphant in the 2018 World Luxury Restaurant Awards. Discerning voters placed this dynamic Italian eatery as a Global Winner in the Luxury Family Restaurant category.
"All of these awards reinforce the fact that we have well and truly satisfied the needs of both business and leisure travelers. Our secured beachfront location, comprehensive meeting facilities and innovative approach to personal wellness are just some of the attributes that define us as an award-winning property," commented Mr. Oriol Montal, General Manager of The Westin Resort Nusa Dua, Bali.
The Westin Resort Nusa Dua Bali enjoy a prime beachfront location within an exclusive enclave on the island's southern shores. With 433 modern rooms, it is a place where guests and their loved ones can be at their best and experience total renewal. Exciting dining venues anticipate global tastes with delicious and healthy cuisines. There is a choice of swimming pools, award-winning Heavenly Spa by Westin™ for relaxation, WestinWORKOUT® with their RunWestin program to stay in shape and little ones get to play at the Westin Family Kids Club. The resort caters to all family needs with exceptional services and facilities to match.
So, is Westin Resort Nusa Dua Bali the right place for you? Take note of all their awards and decide, from business and conferences, family holidays, luxury spa escape and even luxury restaurant awards — there's certainly something for everyone the at Westin Resort Bali :
Westin Resort Nusa Dua Bali
Kawasan Pariwisata Nusa Dua, BTDC Lot N-3. Nusa Dua, 80363 Indonesia
+62 361 771906
www.westin.com/bali
Facebook
|
Instagram