Every Balinese dance has a story, including The Lingsar, which shares the history between Lombok and Bali.
The King of Karangasem sent Anak Agung Ketut Karangasem to the land of the Sasak, Lombok Island, with a troop of followers. Ida Pedandan Ketut Sebali, a holy man also accompanied Ketut Karangasem on this journey. After days of voyage, they arrive in Lombok. According to the holy voice received by the holy man, the troops should first visit Mount Pengsong to meditate and ask for blessing. While meditating at Mount Pengsong, Ketut Karangasem had a vision that he should take his troops towards the North East.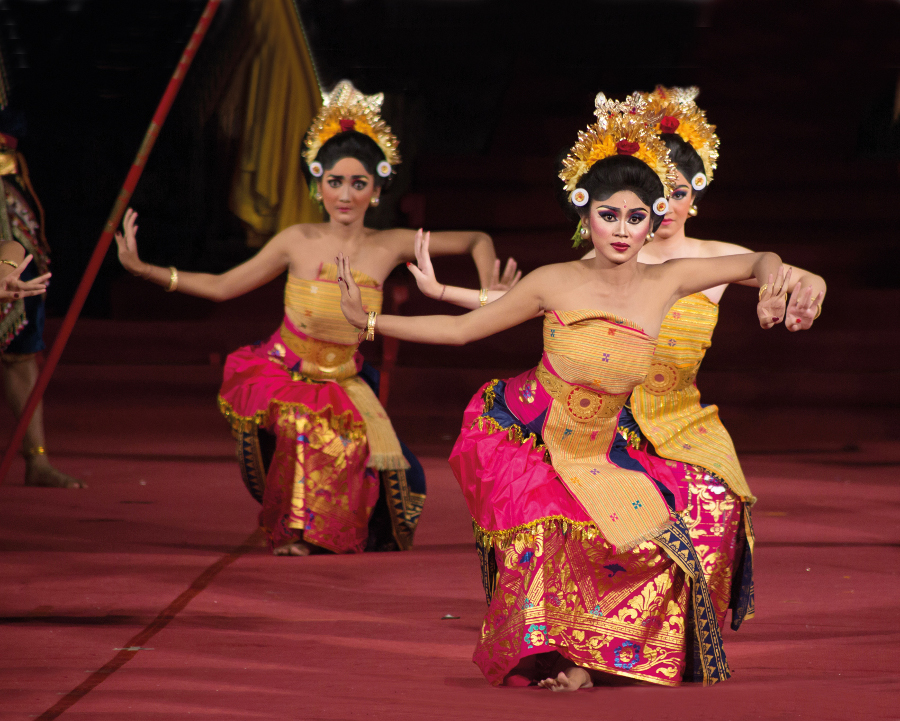 A few days of travelling on foot made these visitors hungry and thirsty. The troops cannot continue the journey. Ketut Karangasem meditates to find the solution. A blaring, bursting sound disturbs his meditation. He searches for the source of the sound and was amused when he found that in fact it was a spring, the sound came from water shooting out of the ground.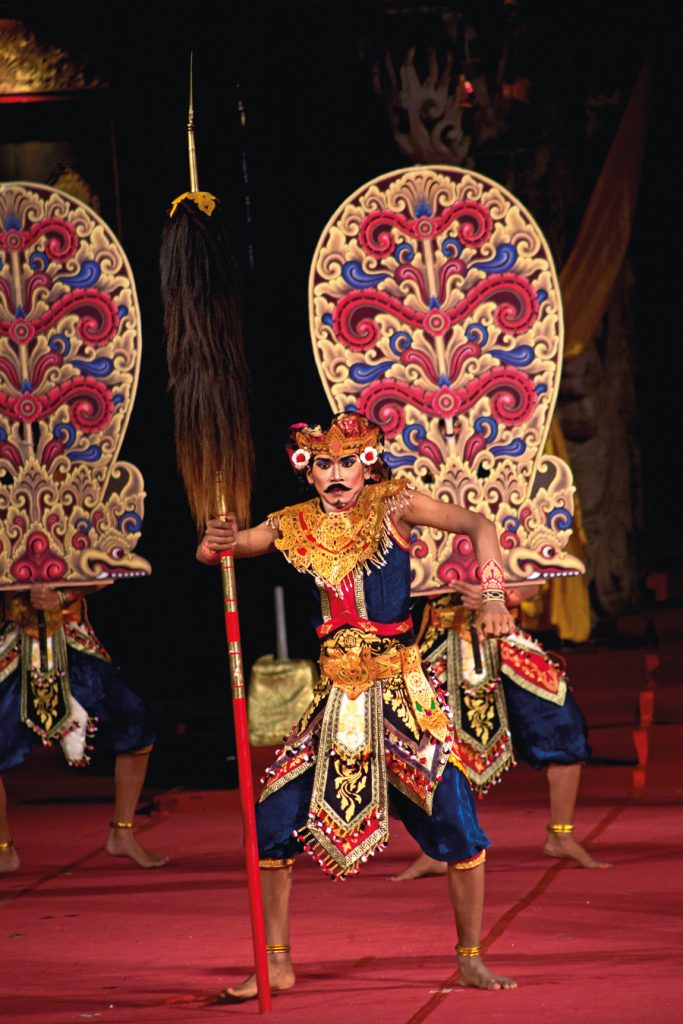 Now, there is a Hindu temple sharing the same compound with this Islamic holy site near the spring. It is called Kemaliq Lingsar and was built in 1759. The site is the symbol of unity; a great example of how people of different beliefs can live side by side and respect each others culture.
This beautiful history is retold and served in an amazing format; a musical dance performance by Himpunan Seniman Muda Kota Mataram. Ketut Garo the music arranger has created an amazing symphony that not only accompanies the dance routines, but also fills the ambience with emotion. I Wayan Budiarsa and Ni Wayan Suartini have created a beautiful choreography combining Balinese traditional dance routines with more dynamic dance movements. A collection of huge traditional puppets also adds more charm during the performance. I Wayan Tunjung and I Wayan Kantun are the masterminds behind the traditional puppet show arrangement. The dancers and the musicians performed very well on one of the nights during a month full of Bali Art Festival 2017.
The performance was amazing, and it is overwhelming to see how the Balinese keep preserving their culture even when they've been living away from the motherland for generations. And it is wonderful to see how several cultures melt into the performance.