When Bali's heat has become so unbearable that just standing in the shade makes you melt away, a refreshing ice cream may just be the only remedy! Luckily, Bali has the perfect solution for a quick cool down. We've put together a list of tasty gelato, ice cream and frozen yoghurt joints that will help you survive this super summer weather!
1. Mozaic Beach Club
Really, Mozaic Beach Club is the ultimate place to beat the heat. It's a 'cool down combo' in this Batu Belig hotspot: they have an awesome Gelato Secrets Ice Cream Van stationed out front, a lush swimming pool to dip into and a range of amazing cocktails to wash it all down! We suggest booking a daybed and really getting settled in, making the most of sunny weather and beach views.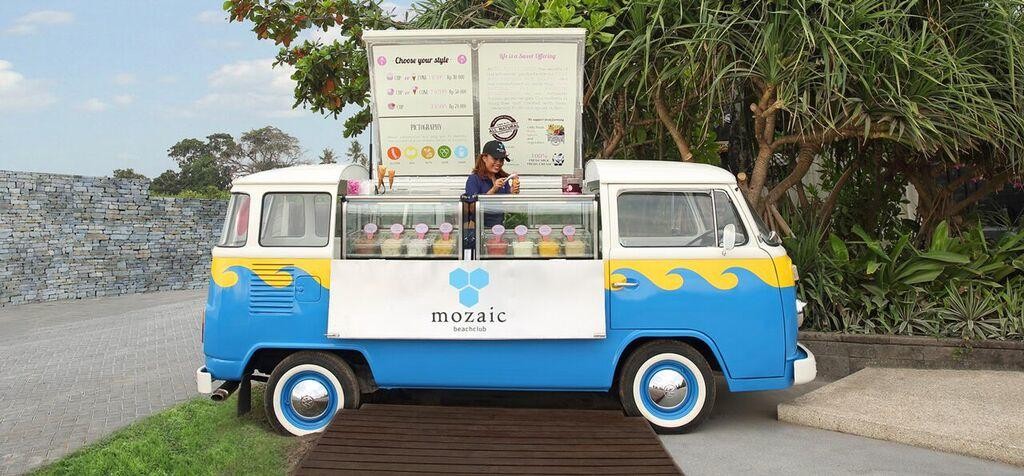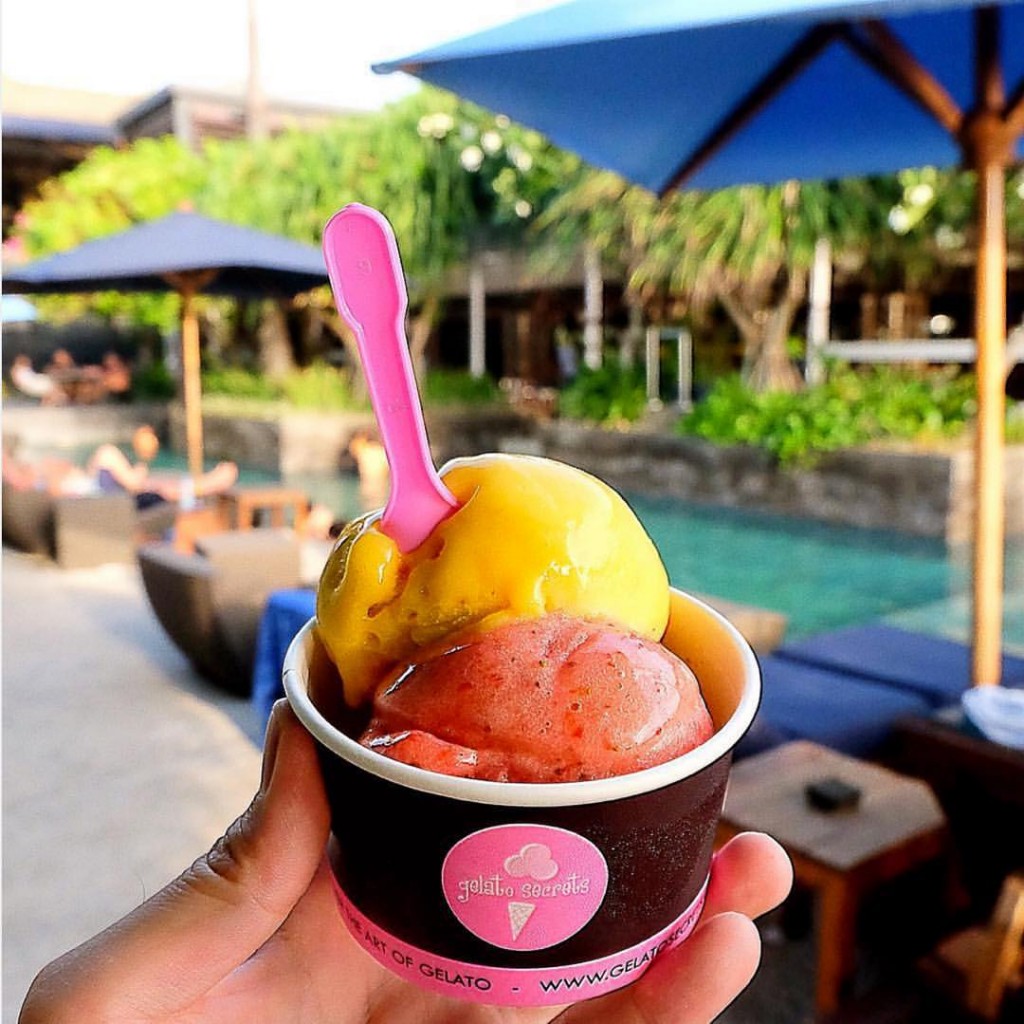 Mozaic Beach Club
Jalan Pantai Batu Belig, Seminyak
+62 361 473 5796
www.mozaic-beachclub.com
2. WaLa Gelato
With an array of homemade gelatos, this adorable, retro-style gelato house is a super spot when you're hitting the shores of Jimbaran. Found in Le Meridien, with an open style and lots of natural light, WaLa gives off that perfect summer vibe. We suggest trying out their espresso flavour and also their delicious eclairs!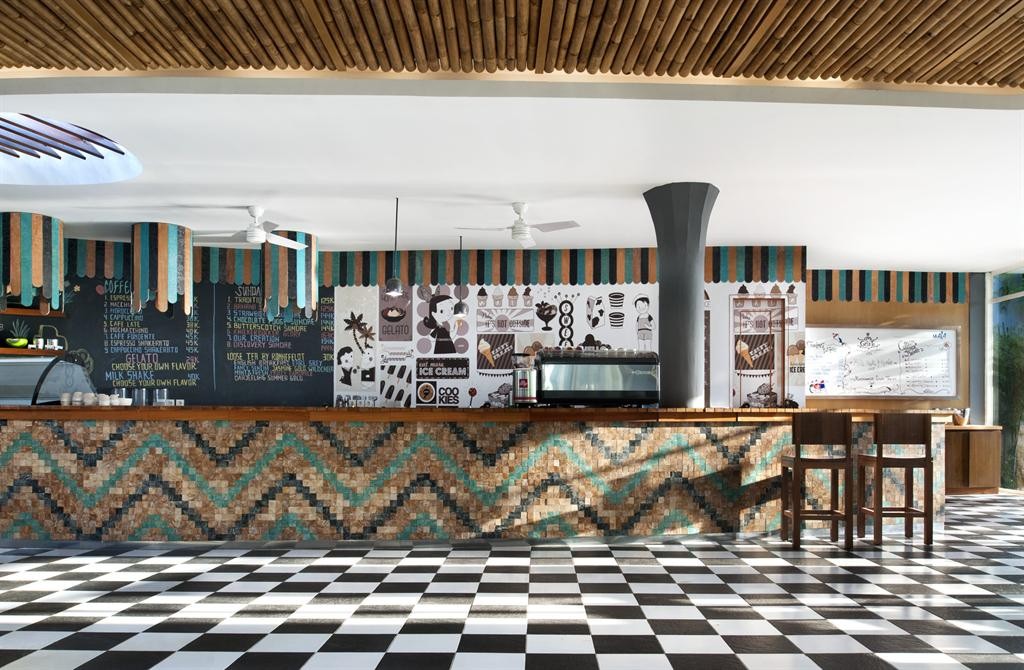 WaLa Gelato, Le Méridien Jimbaran
Jalan Bukit Permai, Jimbaran
0361 8466888
www.lemeridienbalijimbaran.com/wala
3. Nitrogenie
There's nothing cooler (literally and metaphorically) than liquid nitrogen! This ultramodern take on ice cream is nearly alchemy, as fresh eggs, cream and real food ingredients are mixed around in a bowl as the nitrogen is poured on top, freezing the mixture so fast that ice crystals can't even form. What's left? An unbelievably smooth result. [Check for their availability before going.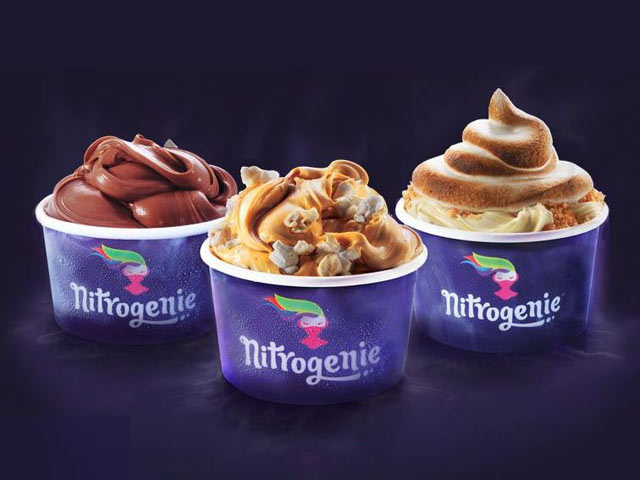 Nitrogenie Bali
Ground Kiosk 4, Seminyak Village
Jalan Kayu Jati, Seminyak
0878 61642309
www.nitrogenie.com
4. Gelato Secrets
The irony thing, Gelato Secrets is no secret anymore – word of their deliciousness has spread! From since they started as a small startup, focusing on fresh, natural ingredients to make their ice cream, Gelato Secrets has expanded to many branches on the island: Petitenget (Seminyak), Ubud and Sanur. With creamy gelato, fresh sorbets, homemade cones, gelato cakes and other sweets on offer, you'll love jumping into one of their adorable branches.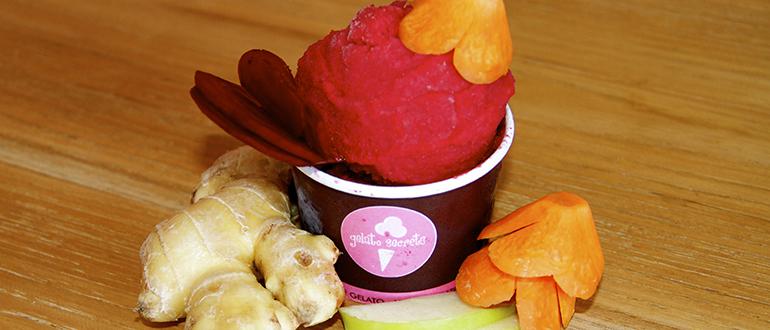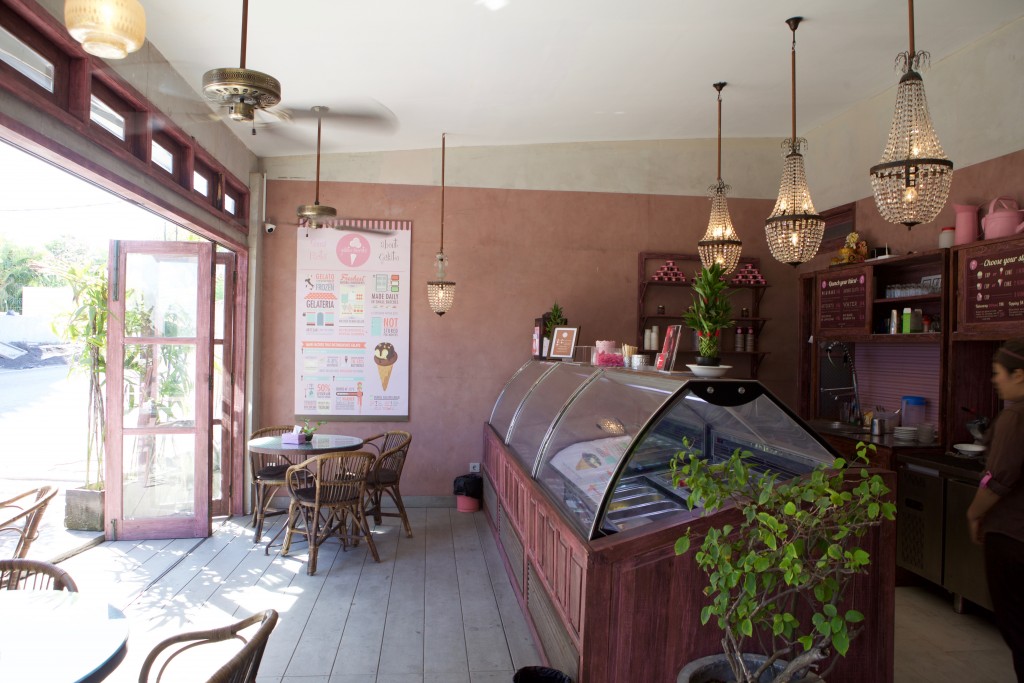 5. K'dewatan Bakery & Gelato
To quench your thirst for something sweet in this never-ending heat of Bali, K'dewatan Bakery can be found in the Ubud Adventure Centre, just a few kilometers from the heart of Ubud. Tied together with Bali Adventure Tours, it's the perfect treat after some white water rafting, trekking or cycling. The gelato comes in 15 enticing flavours, some of which come depending on the seasons of the fruits. You can expect different flavours on the shelf weekly. Why not stop for a coffee and stock up on delicious bread whilst you're at it too.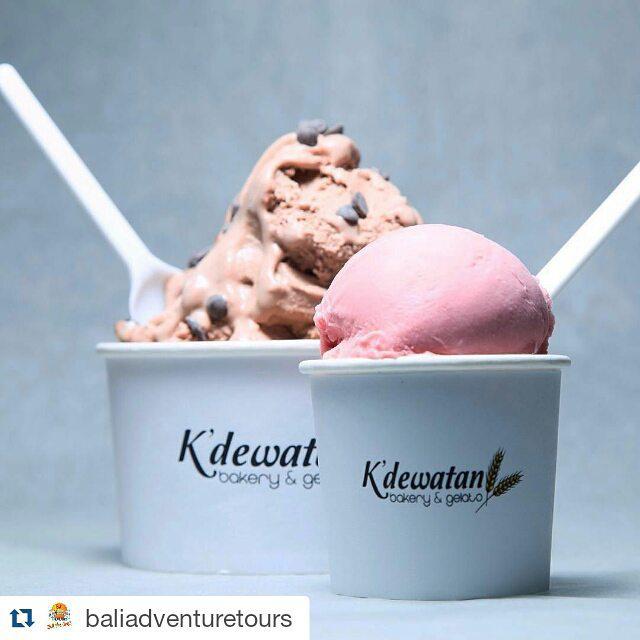 K'dewatan Bakery & Gelato
Jl. Raya Kedewatan, Ubud, Gianyar
+62 361 8989777
www.baliadventuretours.com
6. Pitaya Self Serve Frozen Yoghurt
Who doesn't love a bit of 'froyo'! Pitaya's self-serve frozen yoghurt is the ultimate guilt-free satisfaction, providing a healthy option to cool down in the Bali heat. 6 tropical flavours to choose from and delicious toppings!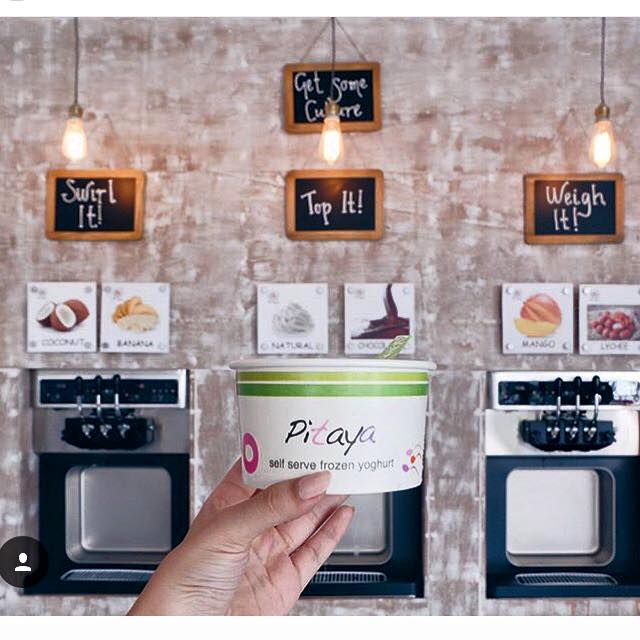 Pitaya Self Serve Frozen Yoghurt
4 Stores, find them on:
www.facebook.com/pitayafrozenyoghurt
7. Gusto Gelateria
Gusto Gelateria brings the flavours and aromas that will tickle your fancy. They serve so many flavours that you'll want to taste them all! They are proud in the fact they source locally (Bali and Indonesia) as they love to support local communities and businesses. 70% of all their ingredients are from the country.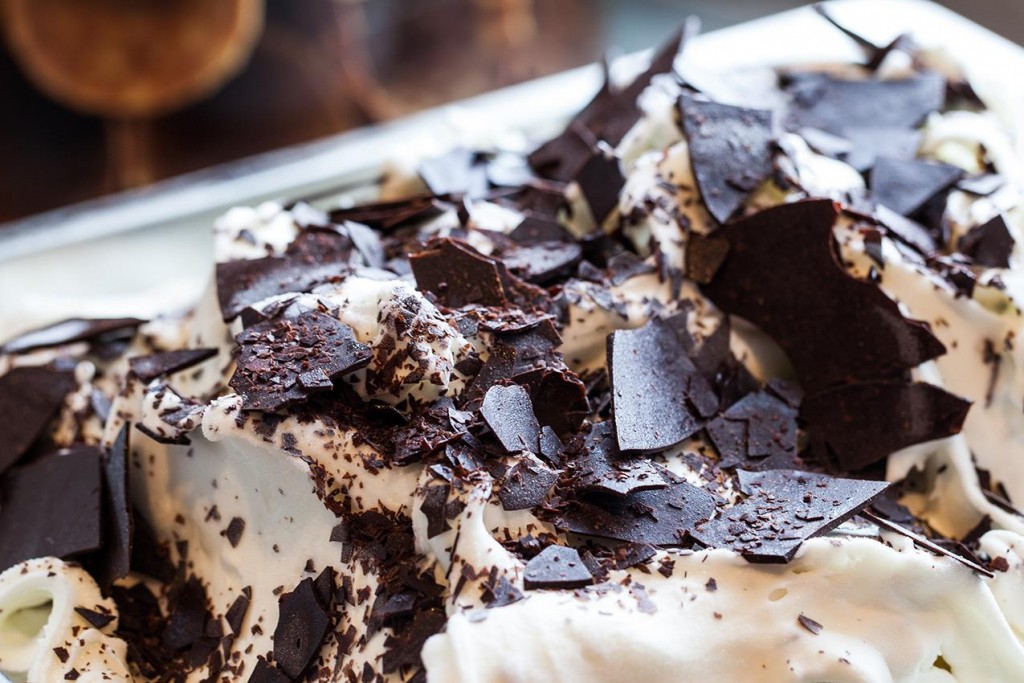 Gusto Gelateria
Jalan Mertanadi 46B, Kuta Utara, Badung
+62 361 5522190
www.gusto-gelateria.com
8. Frozen Yogi
Want to cool down but staying health conscious? Get on some totally fat-free frozen yoghurt and indulge guilt-free at Frozen Yogi. With their 6 flavours [they even have durian!] of self-serve yoghurt on tap and plenty of delicious toppings to choose from, it's hard to go wrong at this tasty little joint.
Frozen Yogi
Jl. Dewi Sita, Ubud
+62 361 4792651
myfrozenyogi.com
9. Paletas wey
As the only company in Bali that produces and distributes Paletas Mexicanas, Mexican traditional ice creams, Paletas Wey will awaken your senses with their juicy pops. Made with pure fruit, their fruttare frozen fruit bars are bursting with the taste of your favorite fruit and refreshing juice or milk. This will be an exciting and surprising dessert, perfect in this hot summer weather.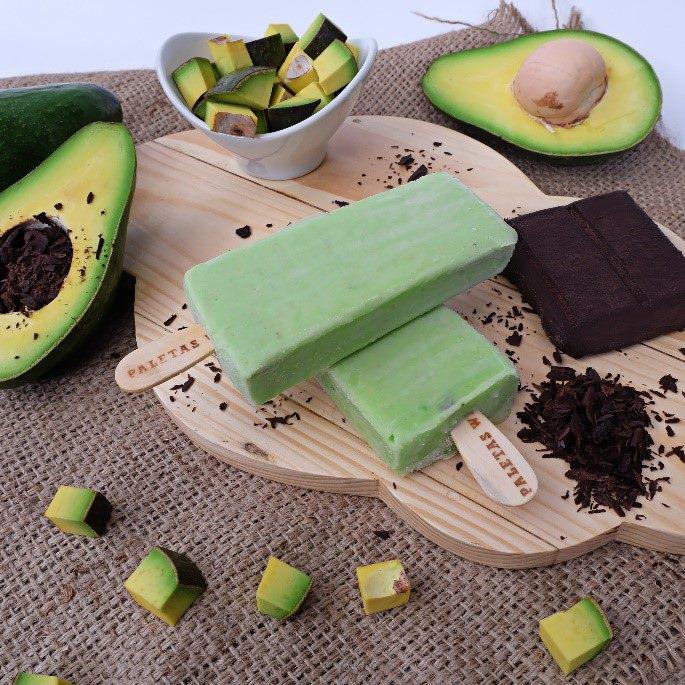 Paletas Wey
Jalan Mertanadi 202, Kuta, Badung
+62 81 239292539 / +62 361 4741976
www.facebook.com/PaletasWey
10. Gaya Gelato
Simple but rich with flavour Gaya Gelato offers fresh, classic, mouth-watering Italian gelato that simply melt on your tongue. It will bring a piece of Italy straight to you. All the flavours are so refreshing that it's worth going out of your way for.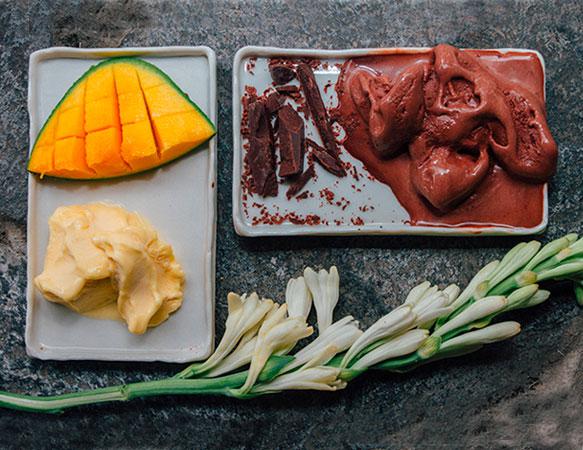 Gaya Gelato
Jl. Raya Sayan, Ubud, Gianyar
+62 361 979252
http://www.gayagelato.com/