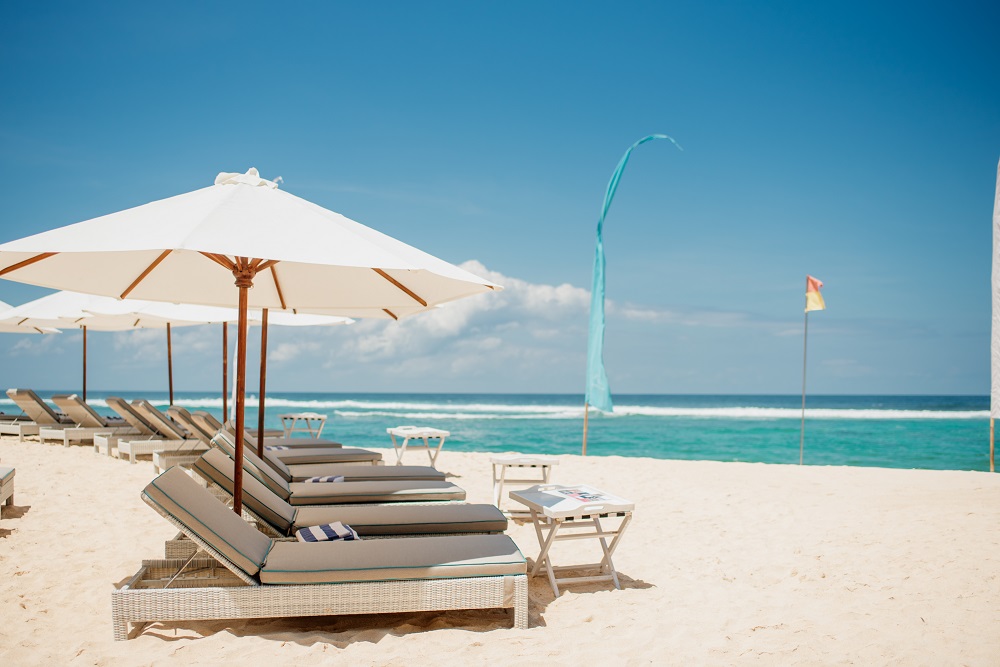 The Festive Season is without a doubt a favourite time of the year for the iconic Uluwatu destination, Karma Kandara, as every year the resort celebrates with their now famous extended annual programme '12 Days of Karma'.
Starting from 23 December 2023 and continuing all the way to 3 January 2024, '12 Days of Karma' showcases a schedule of daily events from spectacular themed dinners and lively beach parties to wellness classes and children's activities. Expect a different DJ roster at Karma Beach, a daily signature cocktail and a rolling special spa promotion to try.
In-house guests benefit the most with morning fitness classes, from yoga to boxing, and immersive experiences for children to explore the surroundings, get creative or enjoy family movie nights on the beach.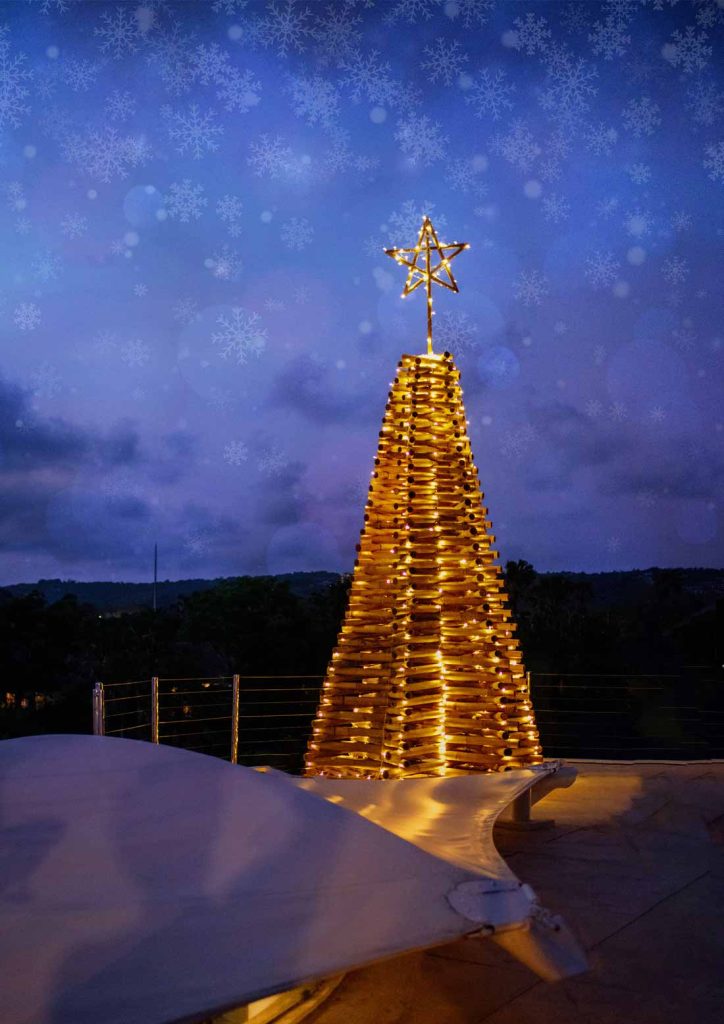 12 Days of Karma officially kicks off on 23 December with a grand tree lighting ceremony at Temple Lounge at 6pm, where Chef's canapés and signature cocktails are enjoyed as the resort's Christmas Tree is brought to life, set with a stunning backdrop of the Uluwatu cliffs and the Indian Ocean. 
 On Christmas Eve (24 Dec), di Mare Restaurant presents a heartwarming Christmas Eve Brunch from 12pm – 4pm, serving a three-course sharing menu priced at IDR 750,000++ per person. Then, Karma Beach invites you to "Feast of the Seven Fishes"- an Italian-American tradition from 6pm onwards. Priced at IDR 950,000++ per person, savour a sumptuous 7-course Italian seafood menu infused with authentic flavours of the Mediterranean for a memorable Christmas Eve dinner.
On Christmas Day (25 Dec), di Mare Restaurant hosts the Christmas Buffet from 12pm to 4pm. Serving a traditional Christmas buffet with the jolly spirit of the season, the brunch is priced at IDR 850,000++ per person. At Karma Beach, the "Feast of the Seven Fishes" runs again for those looking to experience the tradition from 6pm onwards, priced at IDR 950,000++ per person.
The highlight of Boxing Day (26 Dec) is a culinary boxing between two barbecue traditions! Experience the ultimate beach barbecue as Chef Stefan presents a South African Braai whilst Executive Chef Joseph fires up his own classic American BBQ. Starting at 12pm at Karma Beach, join the 5 rounds of barbecue battle — diners who 'weigh in' with their votes will have a chance to win a five-night stay at Karma Lake, Menteith, Scotland. Priced at IDR 450,000++ per person.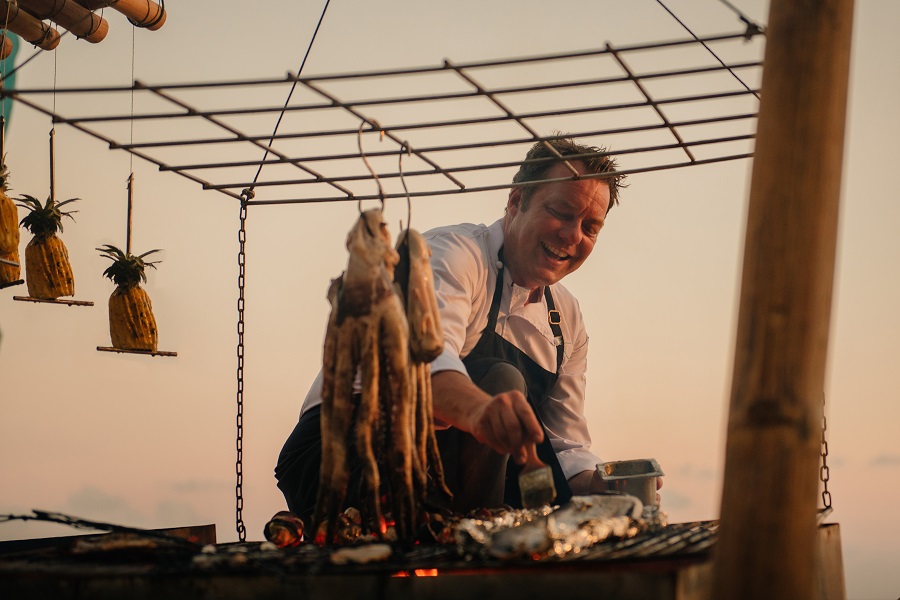 Bali is in the spotlight on Day 5, 27 December 2023, where at Karma Beach the Royal Rayunan Dinner with Barong takes place. This banquet fit for kings and queens presents diners with authentic flavours of the island, complemented by an entrancing cultural performance on the sand. It's the ultimate dinner and show. Available from 6pm to 8pm, priced at IDR 750.000++ per person.
Next, 12 Days of Karma transports you to the magic of the Middle East with their 'Enchanted Arabian Nights' taking place on 28 December 2023. Inspired by the tales of the classic tales of 1,001 Nights, take a seat on the magical carpets and long, low communal tables and enjoy a Middle East feast. Expect belly dancers, aromatic scents of shisha and plush Persian rugs. Available 6pm-8pm at Karma Beach, priced at IDR 950.000++ per person.
Day 7 (29 Dec) is a celebration of Indian cuisine where at 12pm at Karma Beach an exotic array of Indian Street Food and a Bollywood Dance entertains all. 30 Dec is a celebration of House of Karma, the group's member collective, where a Beach House Party will take place from 12pm onwards, featuring DJ Eddie Karma and headliner Atomic Blonde.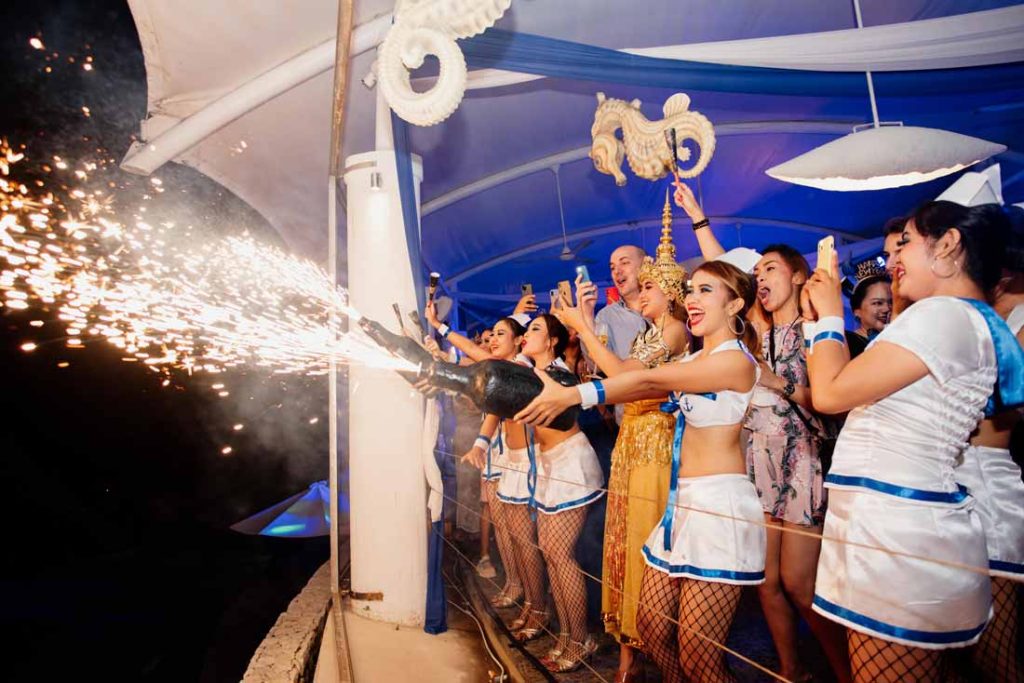 On New Year's Eve (31 Dec), di Mare and Karma Beach present pre-parties during the day to warm you up for the New Year celebrations with a lineup of top DJs. Then, join di Mare Restaurant for An Evening with the Pharaohs from 7pm onwards. Priced at USD 295++ per person, the Ancient Egyptian-themed dinner starts with cocktails and canapés at Temple Lounge, followed by a five-course dinner at di Mare. The night continues with Le Club's Egyptian afterparty, featuring all-inclusive cocktails and beats by the international guest DJ as the clock strikes midnight.
On New Year's Day (1 Jan), head down to Phoenix Bar for pitchers of margarita and mezcal craft cocktails from 12pm onwards, and immerse in the festive spirit of Dia de los Muertos at Karma Beach from 12pm to 8pm. The beach will be transformed with themed décor, serving Mexican street food selections and groovy beats by international DJs.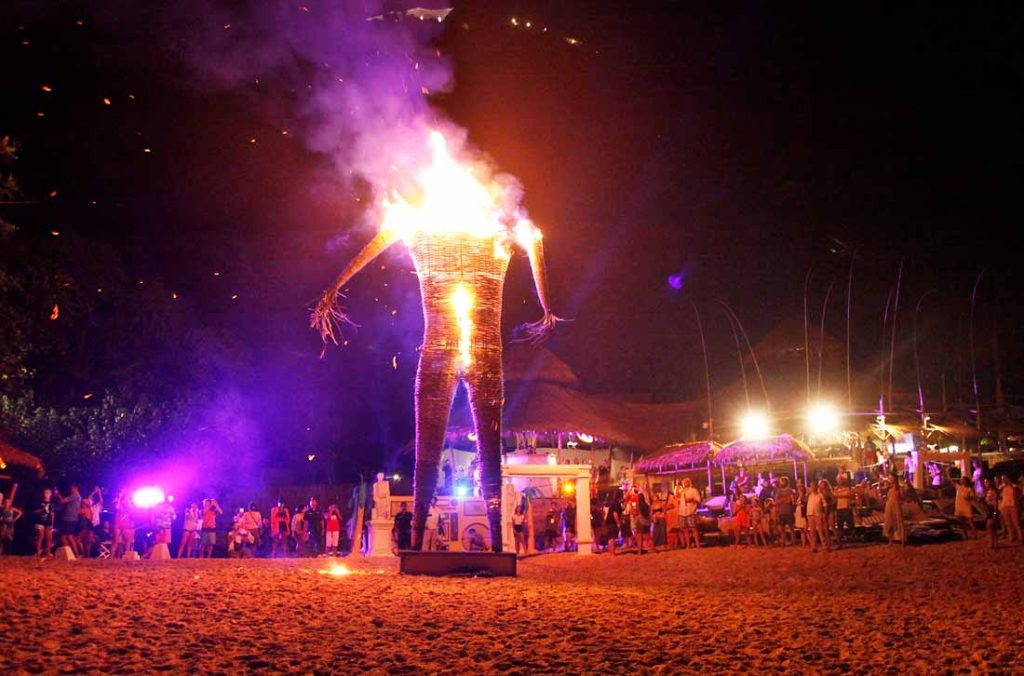 The wind-down begins with a laidback and leisurely Day 11, where a Hawaiian theme takes over the resort and beach club. At 6pm, enjoy a Tuki-aonae Kai (Hawaiian Fire Dance) at Tiki Bar, with Tiki cocktails and Hawaiian cuisine to complement. Then, it's the ultimate closing party on Day 12 (3 Jan), as per tradition for 12 Days of Karma, the closing party is about family, friends and reflection, where Karma Beach invites all to gather around Burning Man-style effigy that blazes into a beautiful bonfire. Starting at 6pm, everyone's invited to celebrate, with toasted marshmallows, great cocktails and tropical tunes.
That's just the tip of the iceberg when it comes to the offerings of 12 Days of Karma, make sure to browse through their extensive Festive Booklet to find out what other great events and activities the resort has in store.
+62 811 3820 3360 | res@karmaresorts.com
karmagroup.com/12daysofkarma