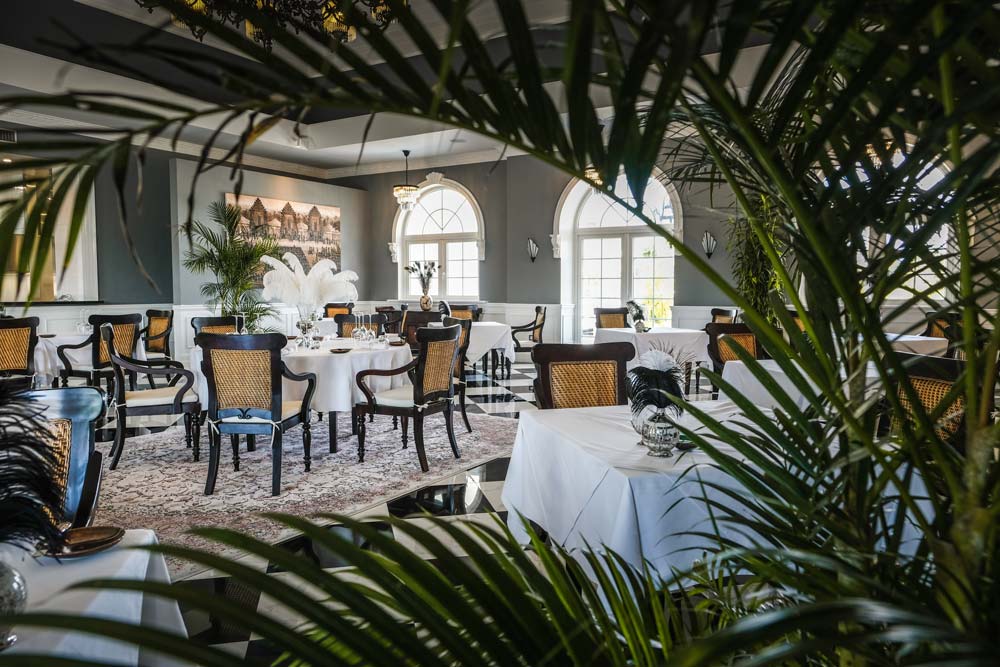 Set in the depths of a lush Ubud valley, Viceroy Bali welcomes guests into a world of refined luxury, presented in a stunning Balinese setting. This festive season, the resort's superb CasCades Restaurant & Bar and renowned fine dining destination, Apéritif Restaurant & Bar, have created spectacular feasts and celebrations.
Christmas at CasCades
Christmas is celebrated at CasCades, a chic al-fresco restaurant that overlooks the spectacular valley views. On Christmas Eve (24 Dec), Chef Yusuf has prepared a delectable buffet spread featuring all the festive favourites, including traditional glazed roasted turkey and even eggnog! Available for lunch or dinner, enriched with live Balinese dance and festive jingle.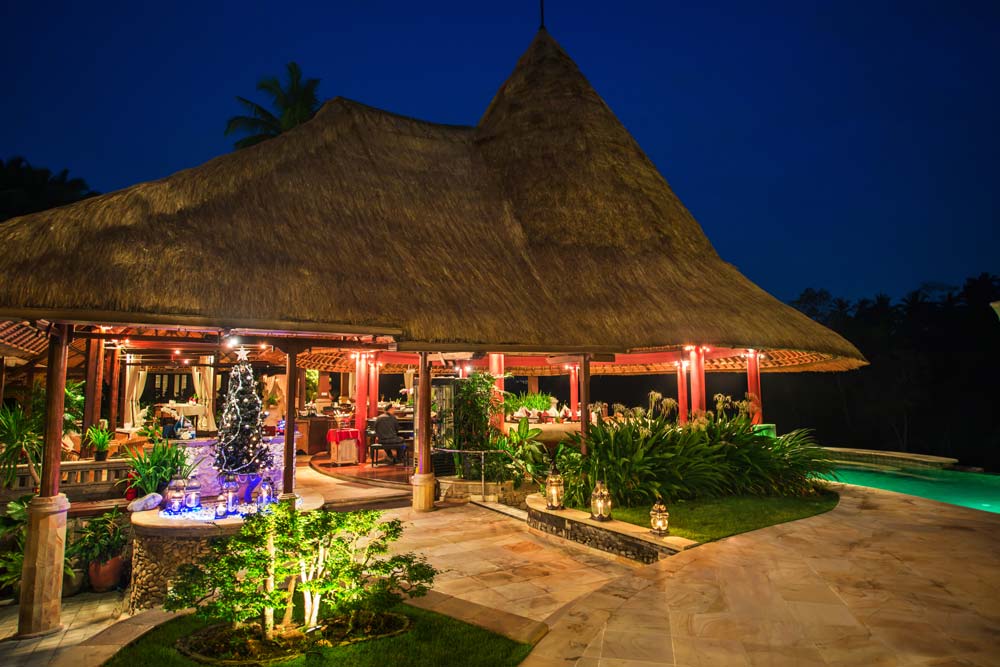 Christmas Day (25 Dec) brings an elevated experience with a generous buffet of roast turkey, prime rib steak and Christollen chocolate log, with a delicious welcome of traditional eggnog served on arrival. At lunchtime, a superb jazz performance will set the scene, whilst for dinner an extravagant Balinese performance will give Christmas a local flair. Children will be treated with an adorable teddy bear Christmas gift as well.
Available for lunch and dinner, priced at IDR 1,250,000++ per person.
Book Now: +62 361 972111 (CasCades WA) | res@cascadesbali.com | cascadesbali.com
---
Spectacular New Year's Eve at Apéritif
New Year's Eve is always a special occasion at Apéritif Restaurant & Bar. This glamorous 1920s-inspired destination creates a spectacular venue to ring in the new year, where both the dazzling bar and restaurant areas are set to come alive. For those who want sophistication on the last night of the year, this is where to go.
Executive Chef Nic Vanderbeeken and his outstanding team have created a lavish 8-course degustation menu just for the occasion. Expect premium ingredients, all paired with an exquisite selection of wines curated by Chef Sommelier Jean-Benoit Issele.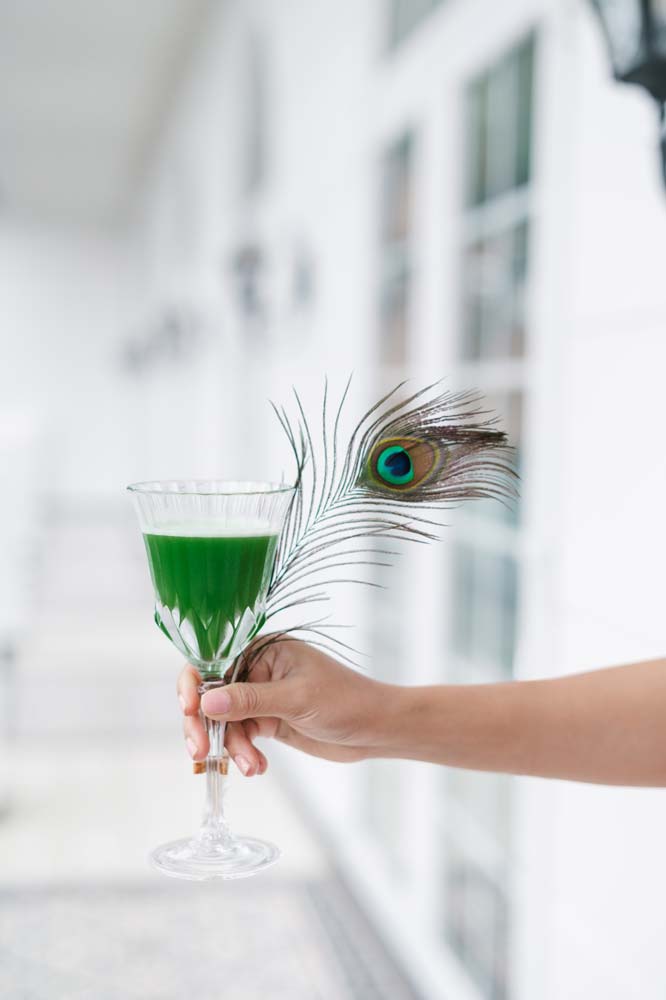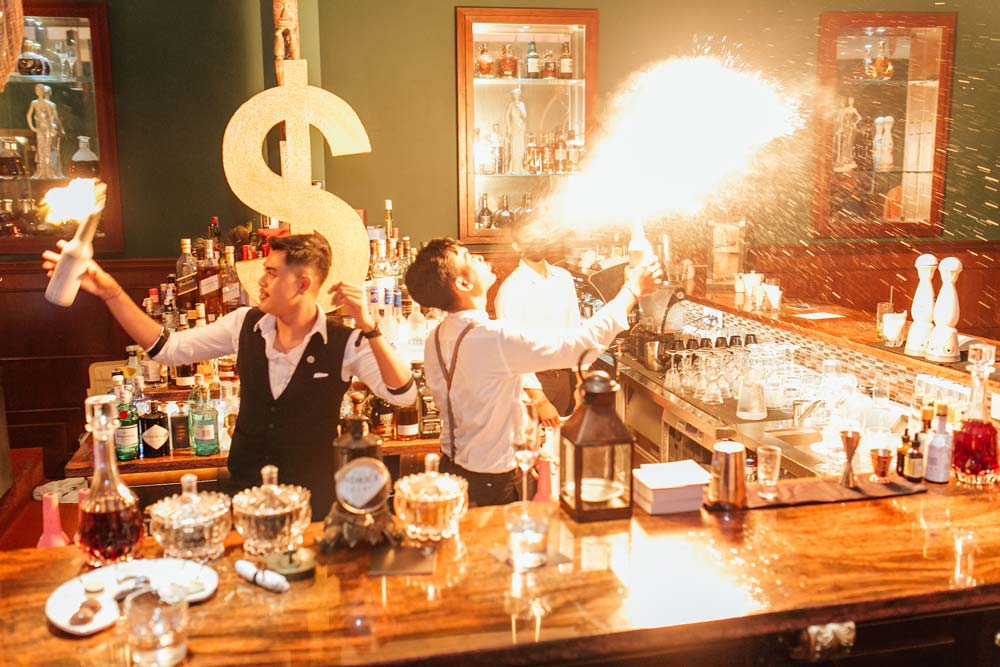 After the spectacular dinner, it's over to Apéritif Bar where Head Mixologist Panji Wisrawan serves up perfectly crafted cocktails with top-tier bottles to keep the night's enjoyment going. The establishment's newest addition, a top-of-the-range humidor, showcases a whole room of perfectly kept, premium cigars for those who indulge.
DJ Tina Colada will be the night's entertainment, keeping the energy levels up until the countdown and beyond. Guests can be assured a party that goes into the wee hours, set in an unbeatable venue — the perfect welcome to 2024!
Priced at IDR 3,900,000++ per person.
Book Now: +62 813 532 66678 (Aperitif WA) | res@aperitif.com |  aperitif.com
A Special New Year's Eve at CasCades
Alternatively, soak up the scenes at CasCades for New Year's Eve with a wondrous feast overlooking one of Ubud's finest valleys. Resident Head Chef Yusuf will be preparing a bountiful BBQ featuring an array of dishes from the Indonesian archipelago; like the world-famous Babi Guling also known as suckling pig.
You'll be treated to two spectacular Balinese cultural performances; first the traditional Kecak Dance next to the iconic swimming pool of the Viceroy Bali, and another mesmerising Balinese Dance during dinner. Guests are then welcome to join the countdown after part at Apéritif Bar starting from 11pm. Dinner is available from 7pm, priced at IDR 1,250,000++ per person.
Book Now: +62 361 972111 (CasCades WA) | res@cascadesbali.com  | cascadesbali.com