In Jimbaran bay, seafood restaurants on the beach still draw the biggest crowd. With that being said, on a recent trip to head to my local seafood spot, one restaurant caught my attention. Bamboo Chic, found just a stones-throw away from the beach, has been attracting more and more gourmands and I thought it necessary to try it for myself.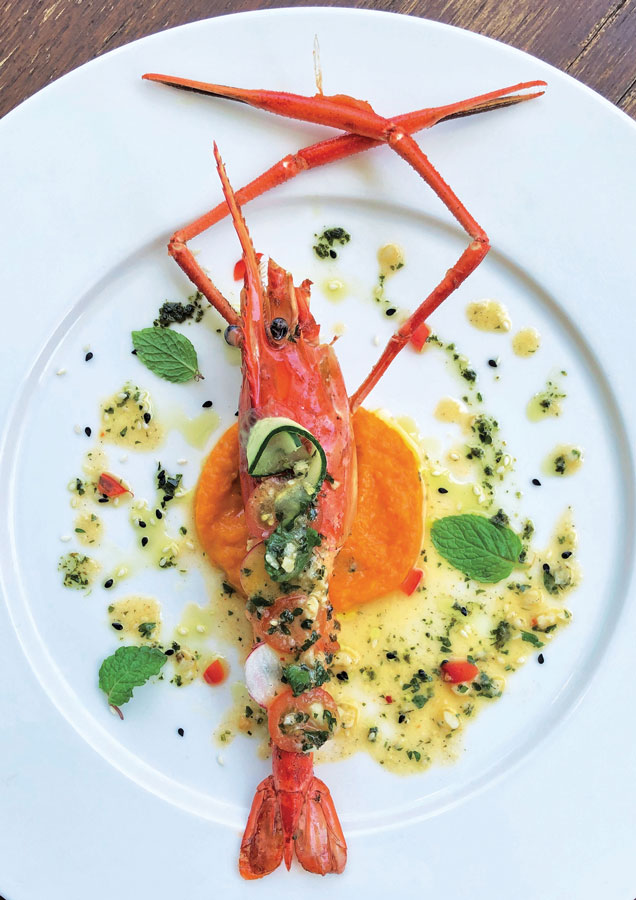 From its famous seafood restaurants and fishing villages, Jimbaran has always been one of Bali's favourite destinations. And even after a burst of new openings and the rapid growth of the restaurant scene in Seminyak, this quiet coastal area still pumps all year round with its casual beach bites and grilled seafood.
I myself am a fan of the row upon row of restaurants nestled on the beach of Jimbaran bay; and these spots make the decision to head from Seminyak to Jimbaran a no-brainer. However, parking up behind the usual seafood spots I went past the glass doors of Le Meridien Jimbaran. It was the entrance to Bamboo Chic, and whilst I love my casual seafood, curiosity got the better of me and I stepped through the doors into their intimate establishment.
I sat down and was introduced to a menu of everything from east to west. Whilst I was initially in the mood for some classic Jimbaran flavours, I was more enticed by their five-course menu that offered a variety of dishes, including some local catch. Jimbaran seafood, cooked with creative inspiration influenced by western cooking styles and serving techniques – how could I say no?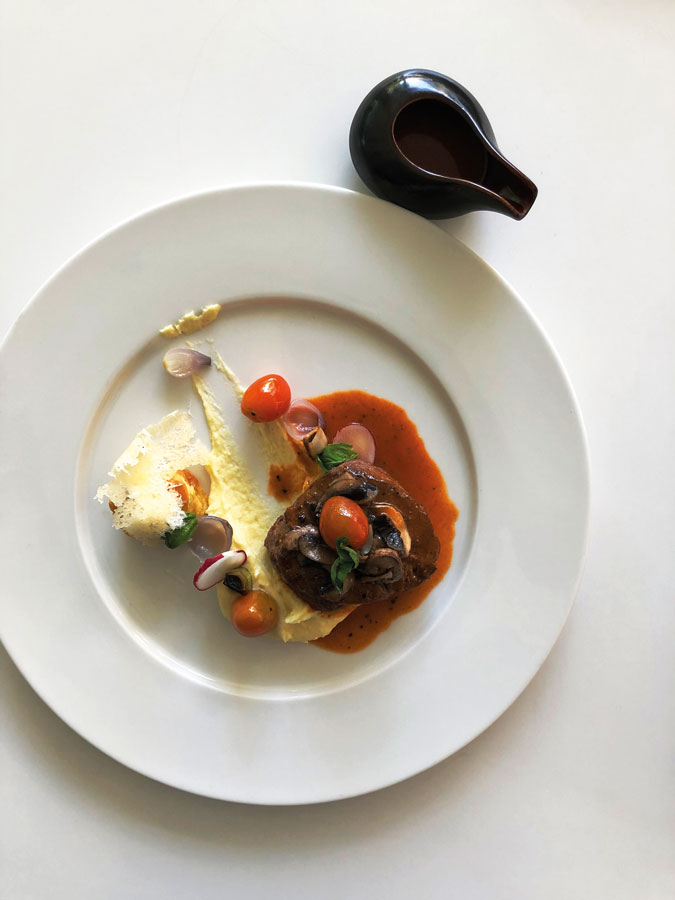 My distinctive culinary journey at Bamboo Chic kicked off with Melon Soup (frozen honeydew soup with white wine vinegar and fennel) for the amuse bouche – a beautifully presented item. Grilled King Prawn (marinated with garlic and smoked paprika powder, toasted white sesame seeds, pumpkin puree, herb and garlic sauce) was delivered to my table next for the appetiser.
The next two items, the Seafood Bisque (homemade creamy roasted seafood soup, parsley oil, wild rocket lettuce, crispy garlic croutons) and Beef Tenderloin (marinated pan roasted with mixed local spices, Yorkshire pudding, burnt leek, sweet and spicy potato chips, and beef thyme juice) were cooked to perfection – just the way I like it. The raspberry chocolate mousse with vanilla ice cream was the perfect sweet finale to my delectable feast here.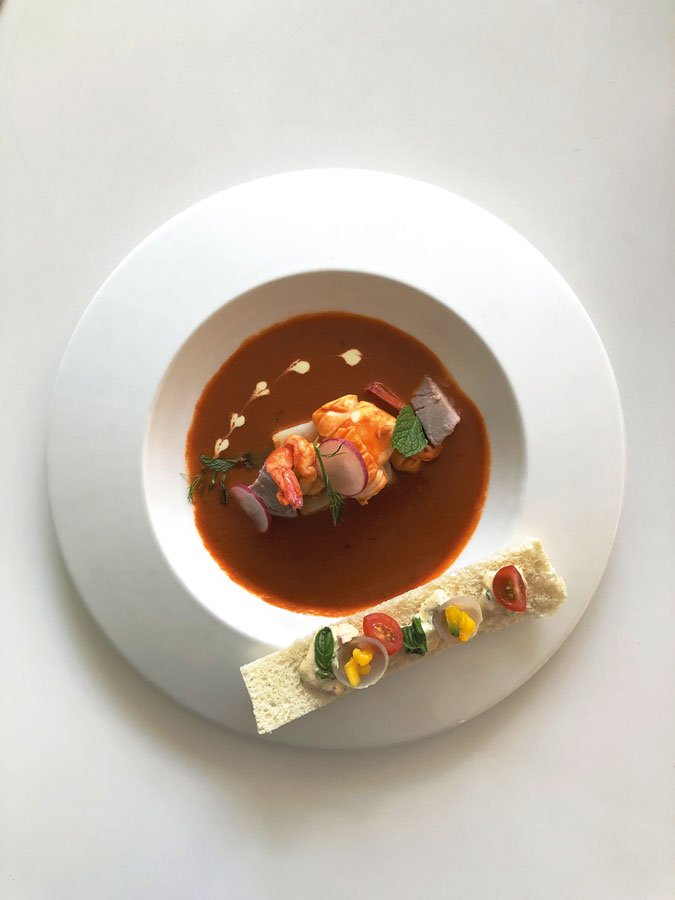 Whilst I was in Jimbaran just for a casual beachfront bite, I couldn't not have been happier with my unexpected detour through the glass doors into Bamboo Chic. Though I certainly ate more than I would have down by the beach, the five-course menu reflected real passion and skill by the restaurant's kitchen team, as well as in-depth knowledge of the local fresh ingredients.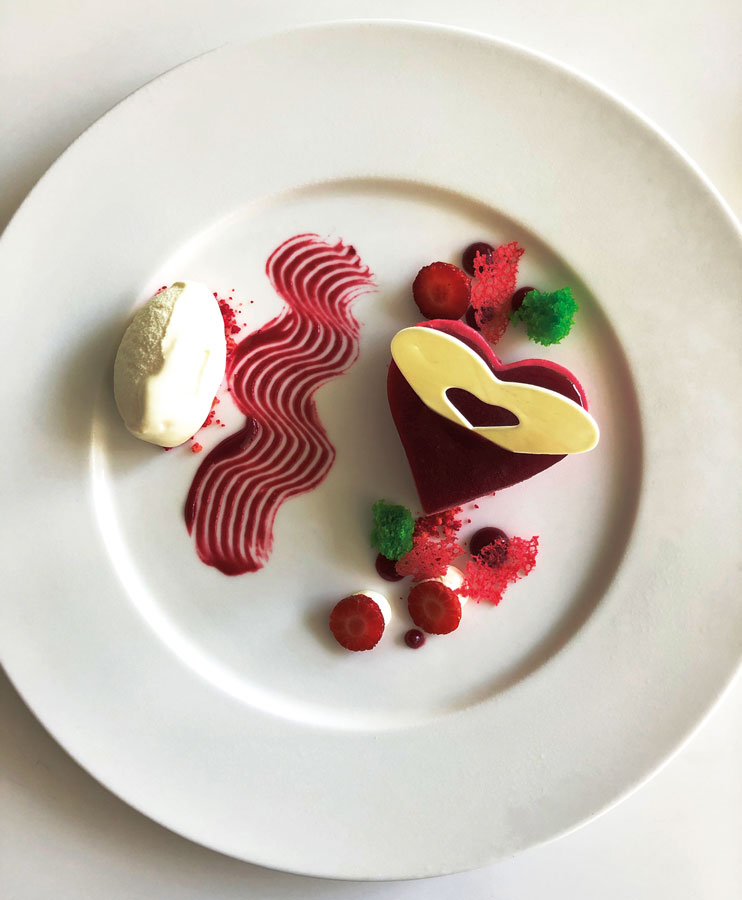 Of course, you can always go for the a la carte menu, where you can find options of salads, sandwiches and burgers, pizzas and pastas, Asian and regional classics, as well as sumptuous desserts. For me however, the five-course spread hit all the right spots.
Bamboo Chic
Le Meridien Bali Jimbaran
Jalan Bukit Permai, Jimbaran
+62 361 8466 888
www.marriott.com