From foie gras to Indonesian crackers or kerupuk, Mandif Warokka has it all down. With his magnificent skills and creativity in the kitchen, this celebrated chef has made dining out a crucial social ritual on the island.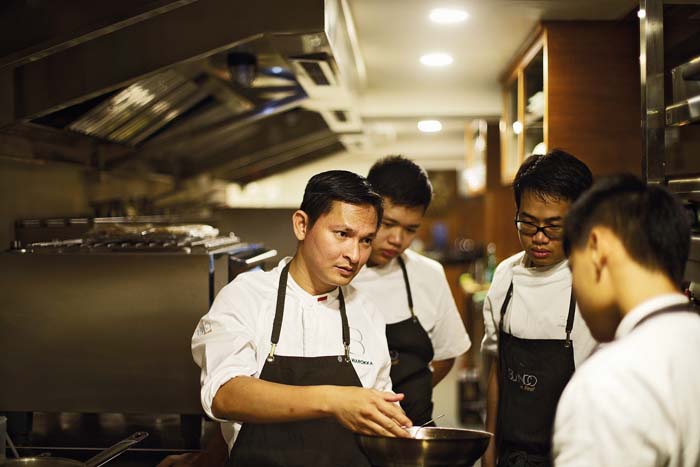 I'dq say that Bali is currently in the grip of restaurant madness. In fact, a number of my friends can get uncomfortable if someone mentions a restaurant they haven't heard of – it's as if they've committed a faux pas. Much of the credit, of course, will definitely go to top-notch chefs such as Mandif that have helped move the industry forward with their creative cuisine and marvellous inventions.
If you've tried any of Mandif's dishes, you'll know that after a few mouthfuls, you will likely begin to enter an altered state. The body falls instantly in love and beseeches the mind to eat no other food but that prepared by him. Of course, this is not a surprise especially for a chef who has cooked for the former US Secretary of State Condoleeza Rice, the king of Dubai, and Manchester United's former manager, Alex Ferguson, to name a few.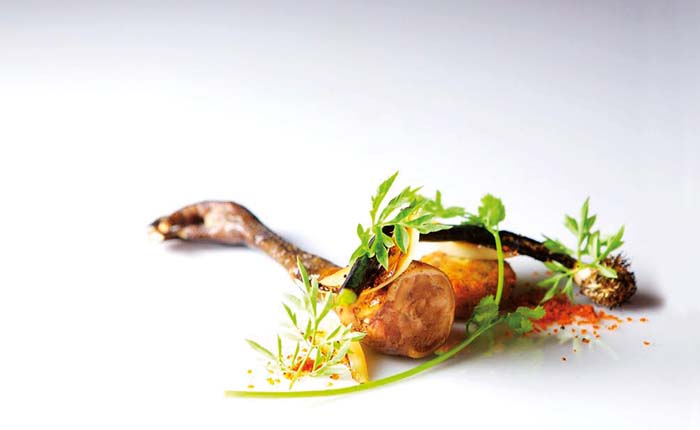 I've savoured quite a number of fine dishes orchestrated by the highly talented chef; and from the experience, I really cannot raise objections to the long list of gold, silver, and bronze medals Mandif has earned since his debut in 1998. Everything he does in the kitchen comes out as a work of art.
Mandif's set courses contain secret recipes of exotic ingredients that have raised the bar on Bali's culinary standards, earmarking his restaurants as some of the most favoured dining spots on the island. But what fascinates me beyond his marvellous cooking, is his eagerness to pass on his culinary knowledge to the younger generation. He does this with his protégés at Blanco Par Mandif in Ubud.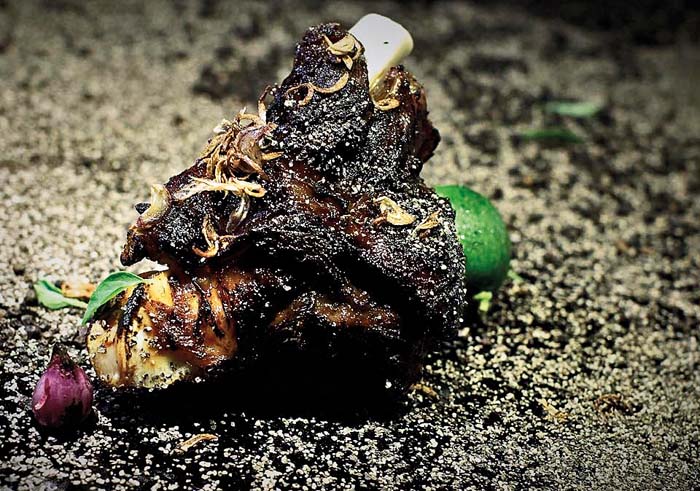 This Ubud bijoux restaurant is Mandif's latest venture where you get to taste the art of Indonesian cuisine at its finest. This Indonesian fine dining restaurant seats only 10 people – so you can easily know you will be attended to with the utmost care and attention. The food plating and presentation are simply staggering, and the flavours pay homage to the nation's cuisine.
If you're having a special dinner celebration at this restaurant, and if you feel like putting Mandif's skills to test, then I suggest you bring your own bottle of wine (corkage applies); he will create something to match it! And you will not be disappointed! Then again, you can just as easily make a reservation and let the chef entertain you with whatever tricks he has up his sleeves.
So, whether you opt for a four-course or even a thirteen-course dinner paired with classic cocktails or terroir-driven wines, you will be a happier person after sampling any of Mandif's gourmet dishes.
Blanco par Mandif at Blanco Museum Complex
Jalan Raya Tjampuhan, Ubud
Phone: 0361 4792 284