"The goal is to live a full, productive life without that ambiguity. No matter what happens, whether the cancer never flares up again or whether you die, the important thing is that the days that you have had, you will have lived."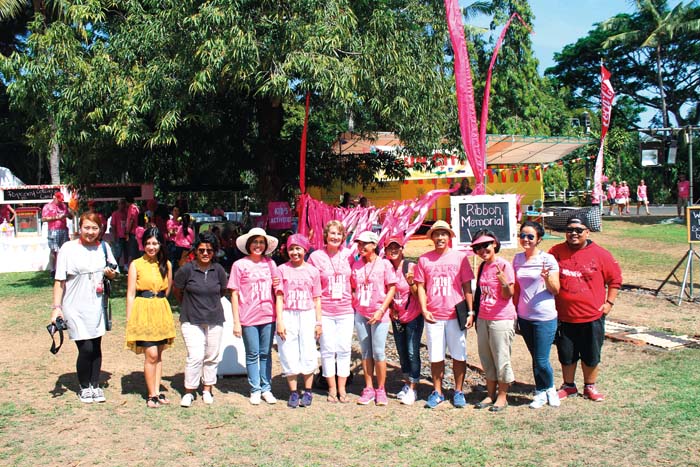 Patricia Darrmanto and Gloria Roerycha, the Public Relations and Office Manager of Bali Pink Ribbon respectively, welcomed me into their beautifully pink office, located in Jalan Dewi Sri, one of the busiest streets in Bali. As I sauntered into their meeting room, I noticed the wigs and breast pads for the breast cancer patients who would lose their hair and breasts during the chemotherapies and mastectomies. As women, it is about time that we take notice of the importance of maintaining a healthy lifestyle, because the only person who's going to save you, is you.
What was the vision for establishing this foundation?
Bali Pink Ribbon is a non-governmental organization established in 2009 by Gaye Warren. She is a breast cancer survivor from England who is currently living in Bali, who also underwent medical treatments in Indonesia and Singapore.
She has the heart for breast cancer in Indonesia, specifically Bali because this is where she lives. Our vision is to raise awareness towards breast cancer and establishing a foundation which will help the patients and survivors. It is basically revolving around the educational purpose and support. Until today, Bali Pink Ribbon is the only organization in Bali which is focused on breast cancer.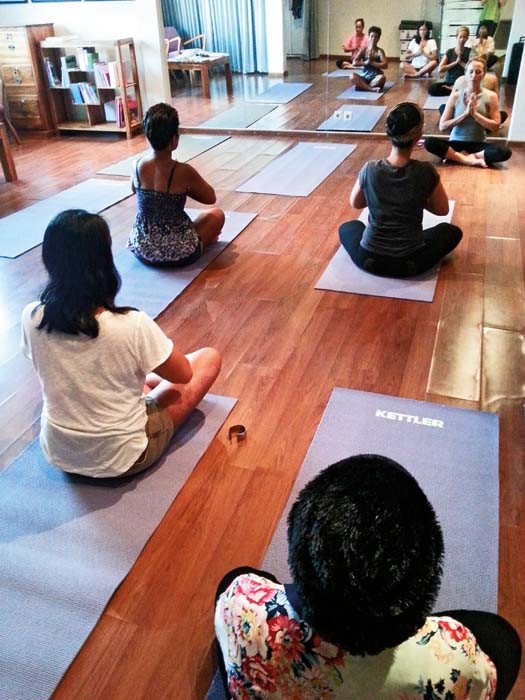 Who are the likely patients of breast cancer?
The people who are more likely to get it are those who have the family history of cancer. They only really constitute probably 5-10%. Although women are the most likely to get it, there is still a 1% possibility of men also having breast cancer.
The factors are obesity, lack of exercise, alcohol consumption, age, unhealthy lifestyle, and diet. Many people think they are invincible. They think that they won't get cancer. That mindset has to be changed, because cancer can happen to anyone. People who don't smoke and don't eat junk food, and those who do sports and exercise regularly can still get cancer. Therefore to prevent it, the first step is to let people know that they, too, are possible patients.
How can you prevent Indonesian women from developing breast cancer?
To prevent the disease, the first thing to do is to educate. What we can do is raise people's awareness of breast cancer and encourage them to start doing the early prevention by losing weight, doing more exercise, and having a healthy diet.
There is also a study suggesting that women who have babies early and those who breastfeed are less likely to get breast cancer. It is also crucial to educate those who live in remote areas, because they lack knowledge about cancer and its dangers. People in remote areas still believe that illnesses and diseases come from supernatural aspects, like black magic. That makes these people more prone to be the victims of cancer, because their beliefs delay their much needed medical treatment.


What's your plan to extend the breast screening programme to the more remote parts of Bali?
Thanks to the donation of The Pink Tea Committee Freeport, we have finally managed to buy a portable ultrasound machine. Hopefully when we do roadshows and seminars, we can develop our programmes by conducting seminars with an early detection programme and adding the breast screening check, which will be made easy with our portable ultrasound machine. With this machine, we can also be more flexible to reach more remote areas in Bali.
And what about helping those who have the disease?
Our big goal is to fund patients until they are fully recovered. But right now, because of the limited funds and donations, we can only give moral support and as much guidance as we can to the patients, and serve as an information centre.
We love saying hi and putting a smile on a patient's face during our patient visits. One of our programmes is the Support Group Programme which is held monthly at our centre. We invite a doctor with whom the patients can consult for free, we hold a dinner for them, we do exercises like yoga and tai chi with them, and we also conduct small activities like making bracelets together. It may seem simple, but for them, whose everyday lives include going to hospitals and undergoing chemotherapy, those simple things feel refreshing.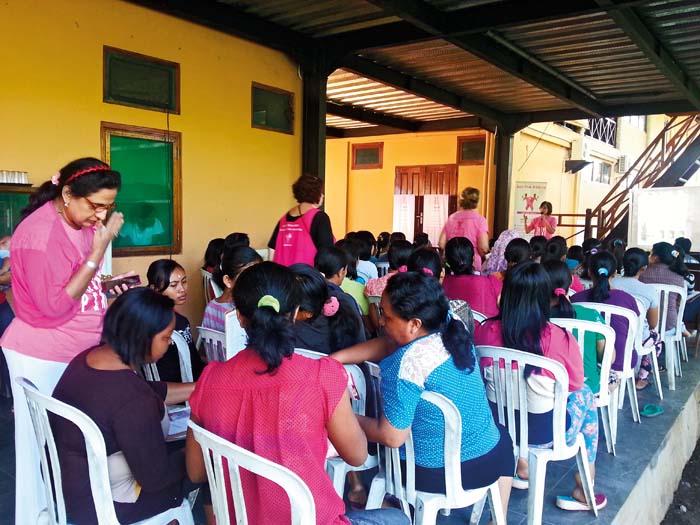 Who supports the foundation?
Well, there are some donors, individuals and companies. We are also liberating the donation amount, so people are free to donate however much they want. We currently don't have regular donors, so what we are also working on is raising awareness about our foundation, to encourage people to support us.
What are the benefits of supporting the foundation?
Their names and cities will be written in our monthly newsletter in the Donation Corner. In events, we will also put their names and cities in our advertising items, such as banners, flyers, brochures, websites, etc. We will bring their names along with us.
What's the difference of being a donor and a volunteer?
Basically the main difference between both of them is that a donor is supporting financially or by donating other things (patient bras, wigs and other things we need), and a volunteer is supporting with their time and efforts.
The words "pink" and "ribbon" have a deeper meaning to some people. The pink ribbon represents fear of breast cancer, hope for the future, and the charitable goodness of people and businesses who publicly support the breast cancer movement. It is intended to evoke solidarity with women who currently have breast cancer.
Support and learn more about them:
Bali Pink Ribbon
Jalan Dewi Sri IV No 1, Kuta 80361
P: 0361 849 6098
E: info@balipinkribbon.com