Exploring Bali's far to reach destinations, far from the developing south coast, is the best way to witness 'real Bali'. In East Bali, a stylish seaside resort nestles between the sea and Mount Agung in the form of Alila Manggis, inviting guests to retreat into a quiet world, where wellness and relaxation await.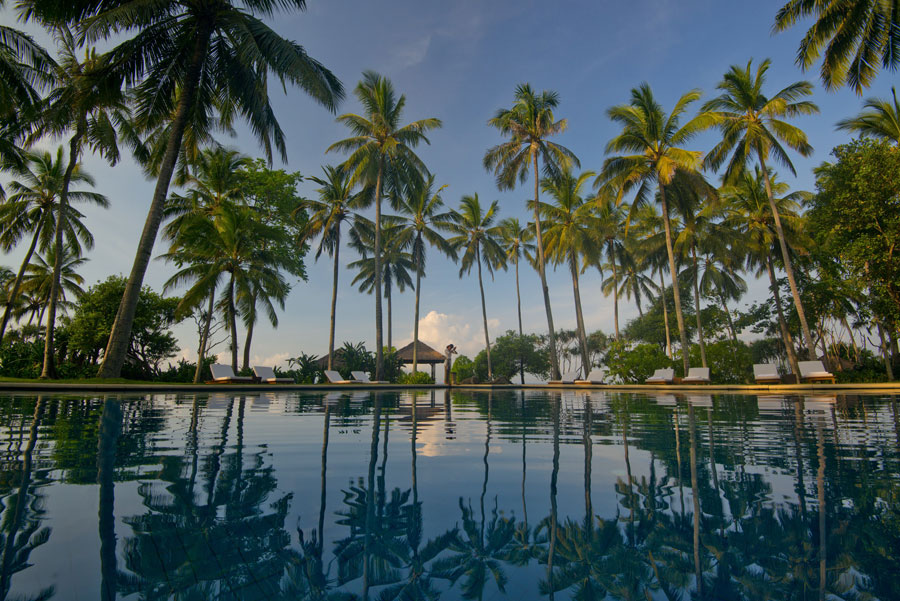 A serene and secluded haven, Alila Manggis is situated within the regency of Karangasem, near the village of Candidasa. Around here, the pace of life is slower, perhaps set by the nearby village where the local people are known as the Bali Aga (true indigenous people of Bali) still very much adhere to the traditional ways of life.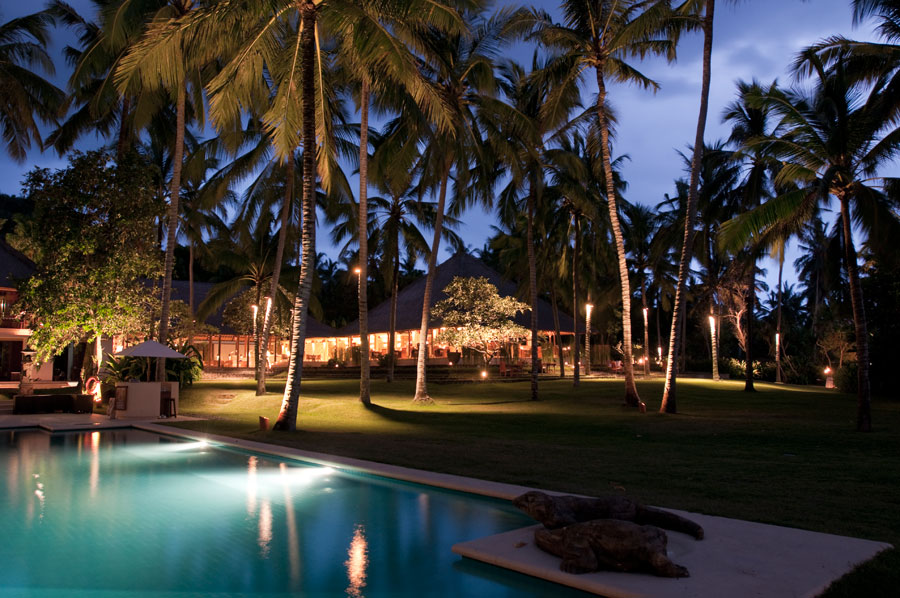 Whilst certainly a luxury destination, the style at Alila Manggis is noticeably minimalist, with clean white walls and wooden furnishings dominating the rooms and surroundings. This works to allow the surrounding area – from the open garden to the coconut grove and black sand shore – to really take centre stage and become the main attraction here. The resort is equipped with 53 rooms and 2 suites that are housed in traditional two-storey thatched Balinese pavilions.
The resort's dining destinations include Seasalt, an elegant restaurant set in a traditional Balinese pavilion that is nestled around a beautiful lotus pond. Seasalt offers contemporary International cuisine as well as traditional Indonesian and Balinese delicacies. The beachfront Ocean Bar provides a comfortable al fresco lounge and bar to relax and unwind with an eclectic selection of invigorating cocktails and light snacks to be enjoyed over sunset.

Adding to the calming atmosphere of this east Bali hamlet, Alila Manggis is also popular for their wellness programmes, thus becoming a destination of both relaxation and rejuvenation. Their Surya yoga shala invites you for sun salutations by the sea, whilst the outdoor Spa Alila brings your massage experience into the grounds of a beachfront pandan forest. The 'take whenever you need' wellness cuisine allows guests to stay fit and healthy on holiday, helping to find the perfect balance of nutritional intake the body and mind need. There are daily wellness activities here, as well as whole wellness retreats and journeys to discover the still rural east Bali area for those looking to explore.
For more information or reservations please call +62 363 41011 or email manggis@alilahotels.com

Alila Manggis
Desa Buitan, Manggis, Karangasem
+62 363 410 11
manggis@alilahotels.com
www.alilahotels.com/manggis