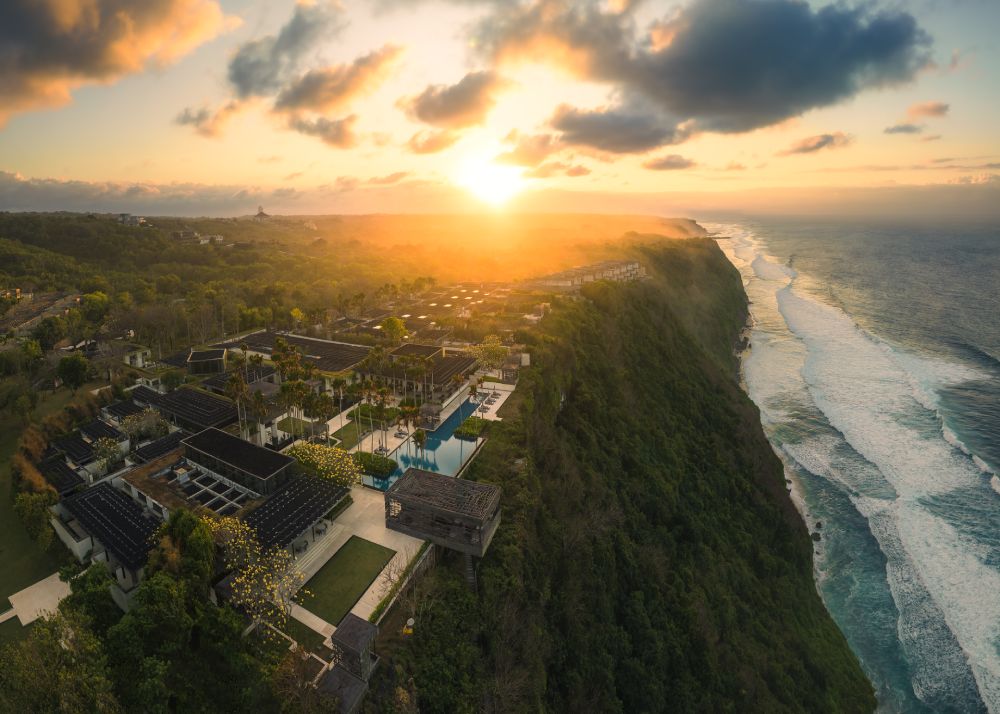 Situated on a dramatic perch on the cliffs of Uluwatu, with sweeping views of the dazzling Indian Ocean is one accommodation that is without a doubt the epitome of luxury. This picturesque oasis presents itself as a private sanctuary in an exquisitely designed destination, this is Alila Villas Uluwatu.
On our latest Room Raider, we'll be highlighting the resort's most opulent category: the Three-Bedroom Cliff Edge Villa. The breathtaking villa enjoys 3000 sqm of living, sleeping and relaxing space, accommodating guests with an expansive secluded haven in ultimate comfort, complete with million-dollar views. The massive scale of this villa will make you feel like you're living in your own private tropical compound.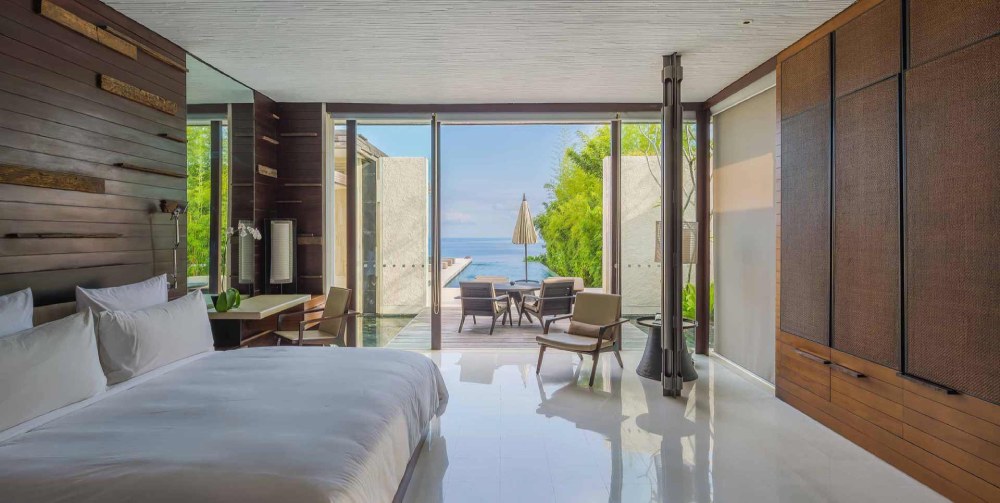 The villa features an open-plan concept, showcasing contemporary interiors elevated with nuances of nature and traditional Balinese elements through planes of wood, water, stone and rattan, where the expansive living areas connect to the relaxation pavilions and pools via walkways and bridges. The villa is also designed and constructed under an environmentally sustainable framework as showcased by the unique flat lava rock roofs and bamboo ceilings, which enable the cool ocean breeze to flow through all the rooms.
The perfect choice to accommodate families and large groups, the Three-Bedroom Cliff Edge Villa, sleeping up to 6 people, has spacious bedrooms equipped with king-sized beds with indoor and outdoor showers as well as separate bathtubs.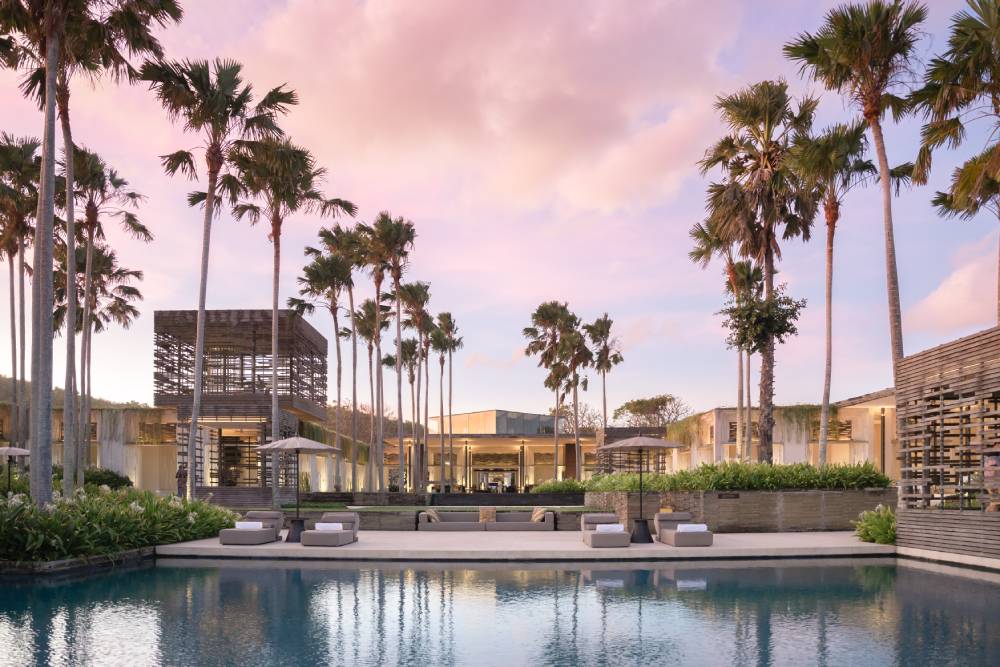 Enjoy lazy days in the outdoor area where the large terrace and lush garden feature a 22-metre infinity pool complete with sun loungers and adjoining tables. The villa's grand space, opulence and incomparable scenery present an ideal venue to host private events such as an In-Villa Barbecue party.
An extravagant five-star resort wouldn't be complete without a tailored guest experience and Alila Villas Uluwatu offers just that, from choosing favourite pillows, music, reading and minibar options to a round-the-clock bespoke butler service tending to your every need.
Gift to Share Programme
Alila Villas Uluwatu is currently offering the Gift to Share programme to add meaningful journeys to its guests, inviting them to discover Bali's beauty and authentic Balinese hospitality whilst supporting and connecting with the local community.
The Gift to Share programme offers guests one complimentary night for every two nights booked. In turn, guests may opt to share this 'gift' by donating any amount of their choice in place of the complimentary room charge, which will go towards two local organisations, R.O.L.E. Foundation and/or Bali Life Foundation. This offer includes a visit to the two foundations and the in-residence Alila Hospitalities.
This offer can be booked immediately until 31 August 2023 for stays between now and 23 December 2023.
Alila Villas Uluwatu
Jl. Belimbing Sari Tambiyak, Pecatu
+62 361 848 2166
uluwatu@alilahotels.com
alilahotels.com/uluwatu