How far would one go just to experience a beautiful sunset?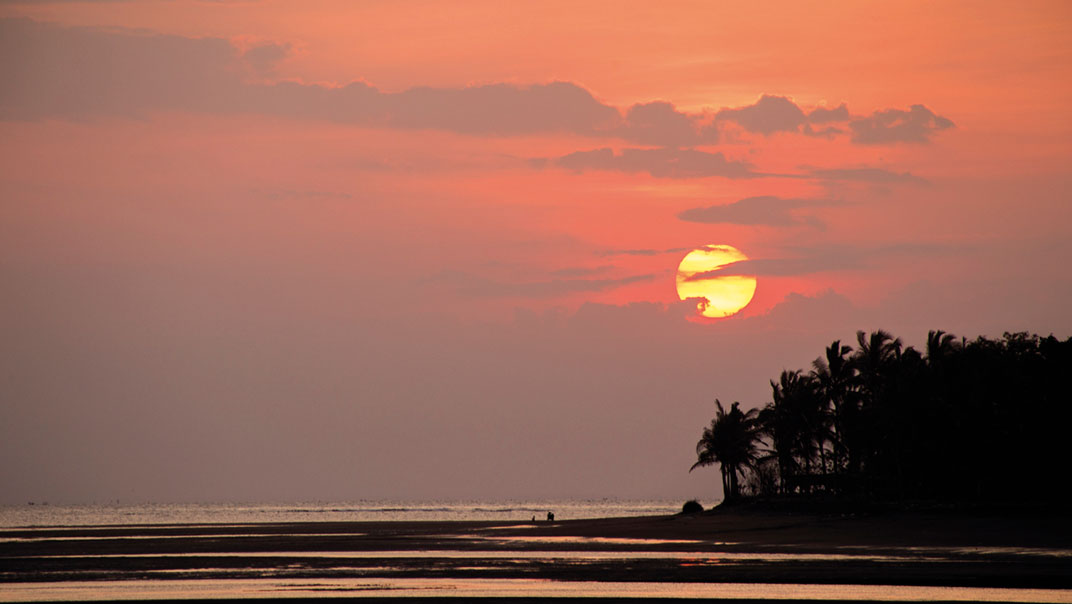 I'll tell you how far I went: 100km away from Bali's busy southern hub, headed for west to Perancak Village in Negara in Jembrana Regency! Quiet and isolated on Bali's western tip, Perancak Village sits at the mouth of Perancak River, where its waters flow out into the Indian Ocean. The soft, salty sea breeze, and the peacefulness of the area make for a serene atmosphere. Having set off form south Bali at 2pm, with a few photo stops along the way, I reached the village 45 minutes before sunset.
I didn't want to waste any time, I drove my car right to the beach, finding myself at the Kurma Asih Sea Turtle Conservation Centre. Wayan Tirtha, an advocate of the World Wildlife Fund (WWF), found Kurma Asih in 1997. Wayan Tirtha and his extended family were traditional sea turtle eggs poacher, a job that had been passed down through the generations. He was the bendesa adat (traditional village chief) when a WWF campaign to terminate the trade of endangered sea turtles and sea turtle eggs changed his ways. Ever since, he's been encouraging sea turtle egg poachers and the villagers to keep the eggs safe till they hatch naturally and the baby sea turtles can crawl down the beach for their first splashes in the sea.
The Kurma Asih Sea Turtle Conservation Group's facilities are basic and simple, yet it is their passion that safeguards the turtle eggs the most. Their efforts start from patrolling the beach during nesting season, keeping the nesting areas safe or even moving the nests to safer areas. The job continues with documentation, noting the date of laying, expected hatch dates, number of eggs and so forth. Anyone who visits can join their efforts, be it releasing the baby turtles to the sea or adopting a nest by giving a donation. The nesting season usually starts from March or April and lasts until September or November.
After having my close encounter with the adorable baby turtles, I continued on to the mangrove forest. This 177-hectare area is thriving with vegetation, including six different mangrove species that play host to fish, mud crab, shrimps and other marine creatures. The government, scientist and the locals are now working toward preparing and developing the mangrove forest to be an ecotourism site, as well as making it an official Marine Protected Area.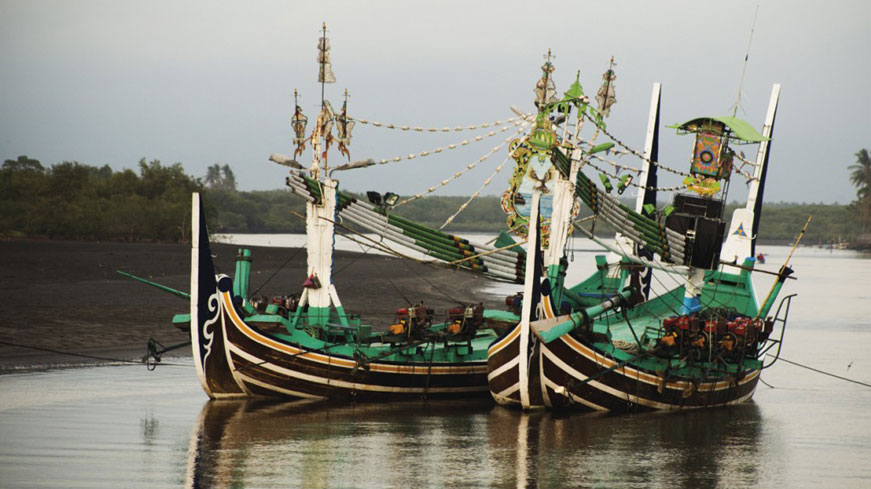 As day came to a close, the sky began to glow. Deep crimsons and bright oranges streaked above the darkening sea. Before me, on the beach, fishermen silently prepared for the night fishing. Their boats left the bay; only their dark silhouettes were visible before the descending sun, sinking lower below the horizon.
Text & Photos by Kartika Dewi Suardana