Now here is something different that one can do while on holiday in Bali! With many essential oils being made or produced in Bali and all around Indonesia, the island provides you with the unique opportunity to make or find your very own scent. I recently made my own unique fragrance with the attentive help of Nora, the beautiful lady that owns L'atelier.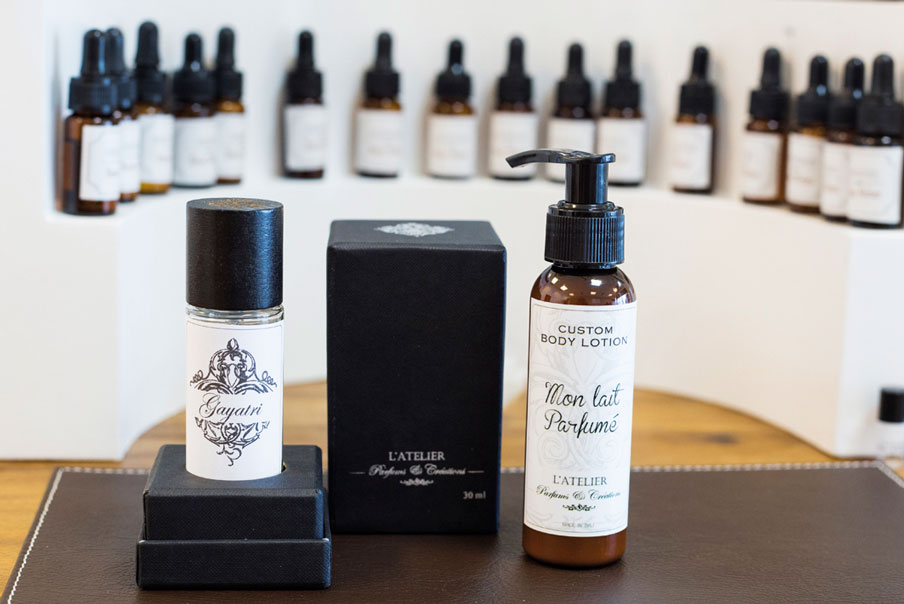 Located in the new Ritz-Carlton in Nusa Dua, the luxurious L'atelier boutique class comes complete with a view of the Indian Ocean, glistening under the sun's rays. Nora and her assistant greeted me and introduced themselves; I took a seat in front of a mini 'organ' where bottles of different scents were arranged. Nora began the 90-minute session with a brief introduction about their collection of scents that come from Indonesia's endemic flowers, plantations, and spices. The French lady knows a lot about Indonesia's original essential oils. If I chose to join her 3-hour class, I would have learnt far more about the different fragrances.
Nora handed me a small questionnaire that I had to fill out, the questions asked about my hobbies, interests, personal preferences and so on. The answers were used to reveal my personality and character, from which the types of fragrances that suited me were narrowed down – these then used to make my own scent perfect for me! So on the mini organ, we had a collection of Top Notes, Middle Notes, and Base Notes. Each type of note can consist of one or more fragrances. Then I had to make my first formula, but before that I had written down how many drops of each fragrance I wanted to use.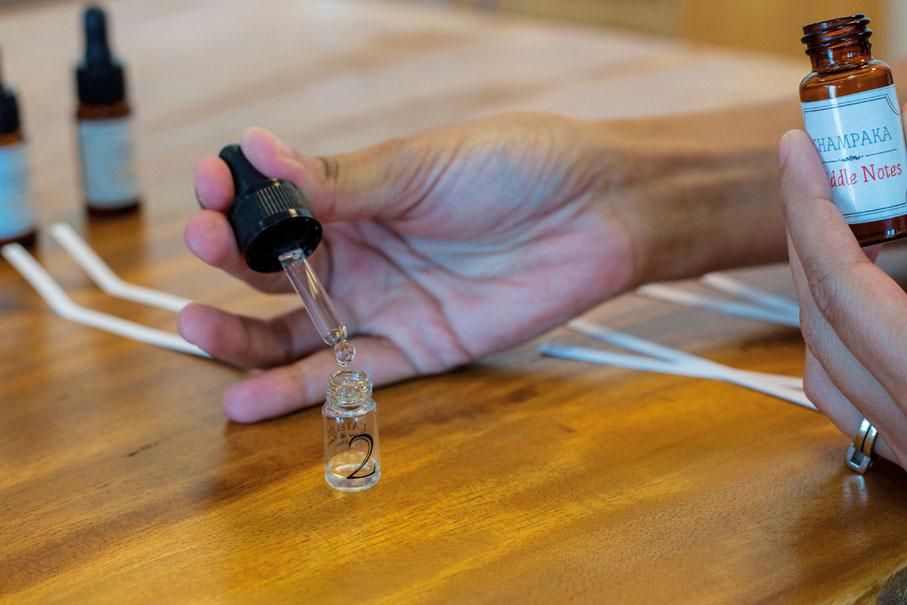 I was astonished that my first mix came up really nice. It was fresh and sweet. Then, Nora guided me to create the second and third mix. This provided an opportunity to test different proportions, or perhaps improve on my first mix. When all three 'potions' were done, I was asked to smell each of the mixtures and choose one that I liked the most. While Nora's assistant made a larger volume of my perfume creation, I had to give it its own special name.
At the end of the session, I got 30ml of my unique scent. Since I loved the smell so much I also bought the lotion version! They mixed together the lotion right away. Other than having to give my scent a name, the hardest part now is my long wait to use my creations! To make sure they well, the mixtures must be remain unopened for at least three weeks.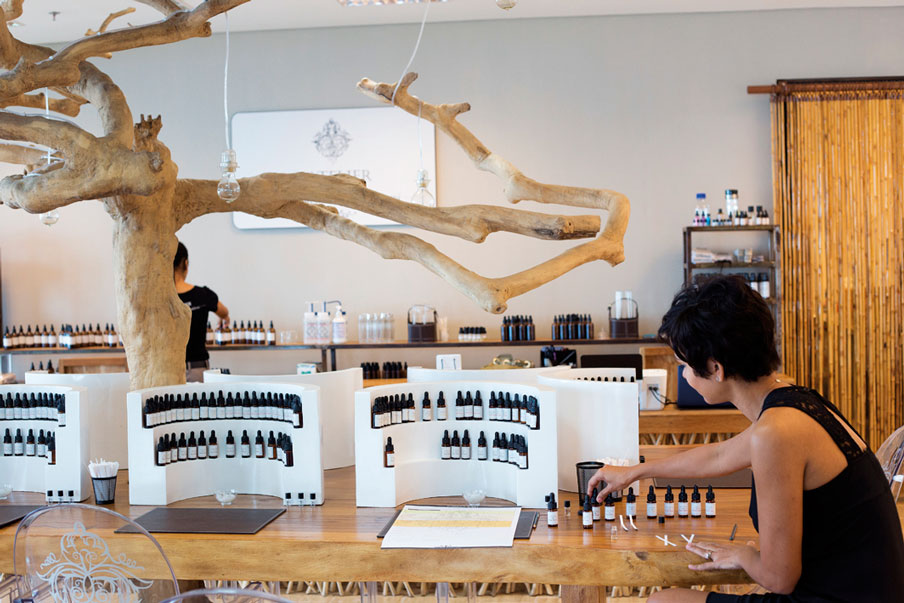 Jalan Raya Nusa Dua Selatan Lot #3 | Sawangan |
Nusa Dua | Phone: 0361 849 8988