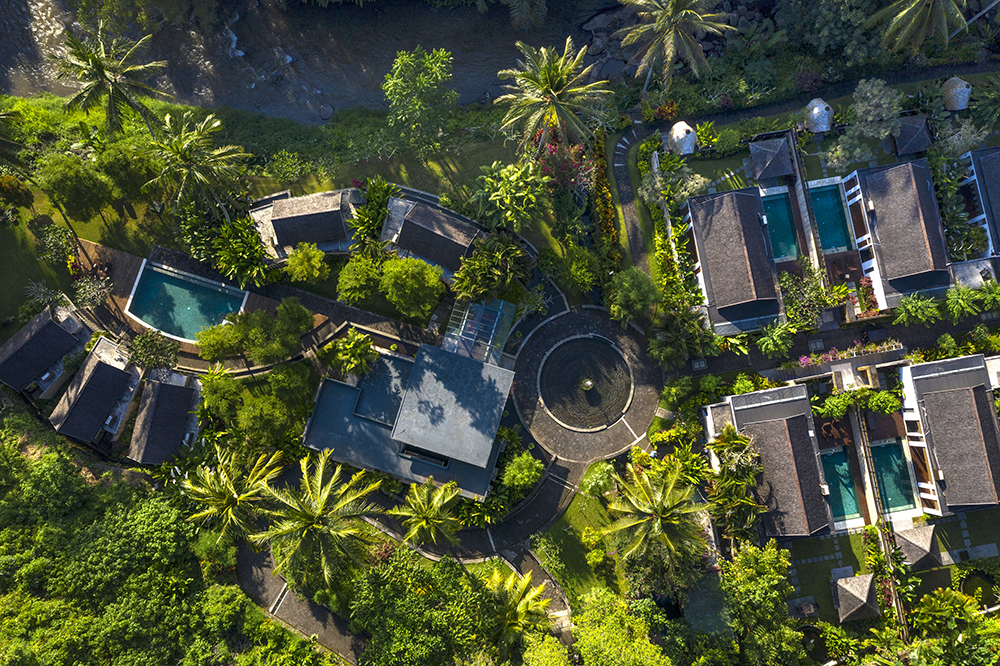 Secluded amidst the lush hills of Sayan village in Ubud lies a tropical Eden for those looking to balance the mind, body, and soul. Enclosed by greenery and serenity set alongside the Ayung River, The Samaya Ubud delivers unique Balinese hospitality in luxurious comfort.
Located 15 minutes from central Ubud, The Samaya Ubud is a five-star accommodation that houses 19 spacious, lavish villas surrounded by rice fields and rolling hills. An ideal retreat in utmost privacy, the villas have a private pool, a flat-screen Smart TV, a minibar, an expansive en-suite bathroom with a Jacuzzi, and round-the-clock butler service.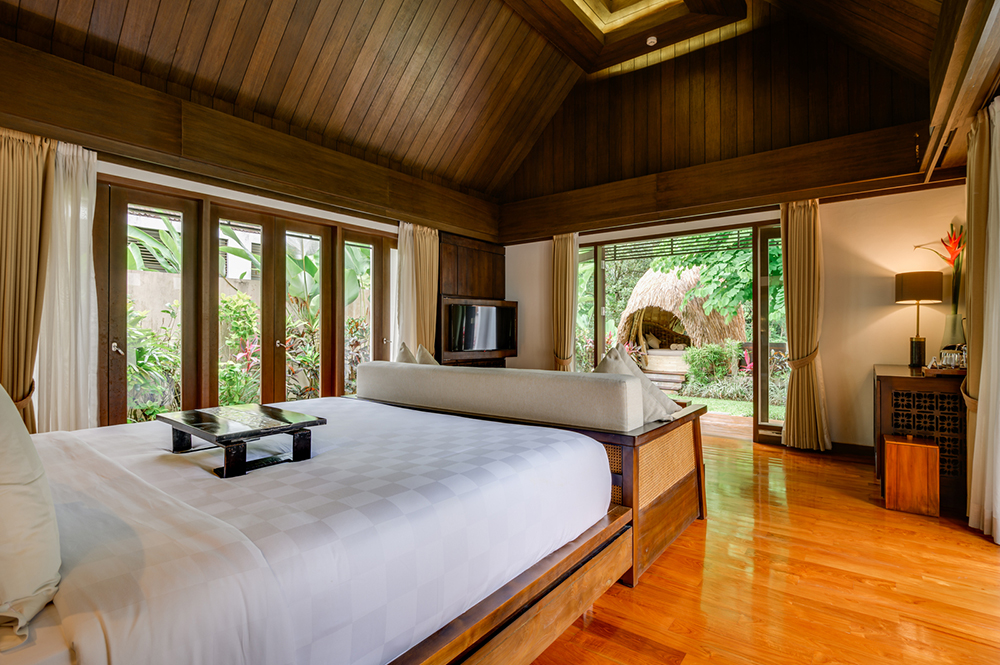 Offering facilities and services at guests' disposal, The Samaya Ubud features a complimentary shuttle service to central Ubud with prior bookings based on the hotel's schedule, Wi-Fi access throughout the hotel, and a wellness centre including a gym and a main outdoor pool. Guests can also engage in fun excursions such as cycling, trekking, and yoga activities, free of charge based on the hotel's schedule. They also offer cooking classes at an additional price with prior booking required.
Dining in the Jungle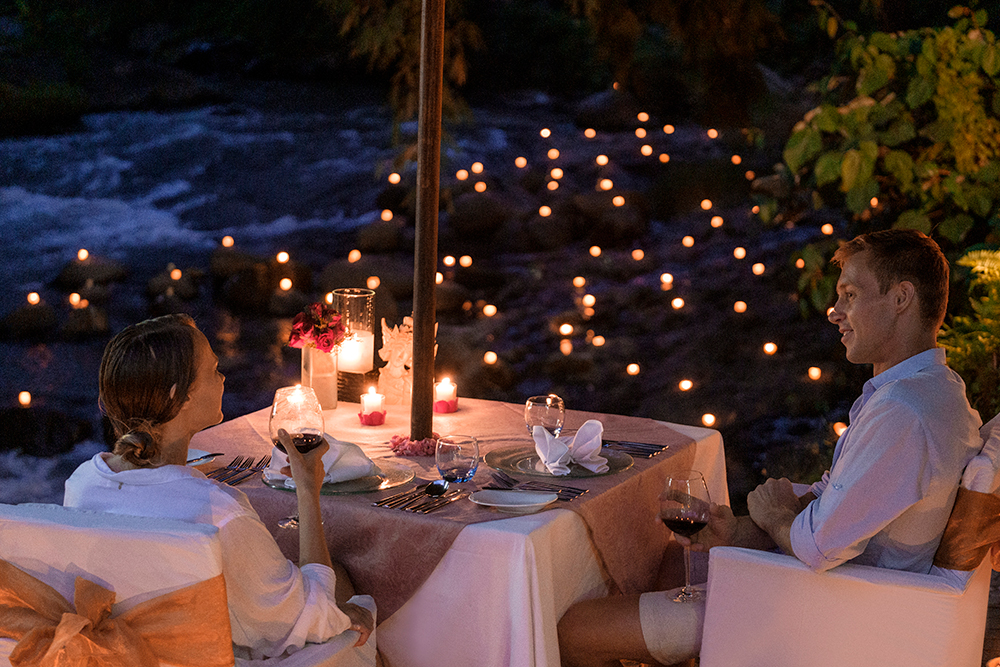 Guests can expect an enchanting dining experience at The Samaya Ubud, where Swept Away Restaurant sits elegantly by the river banks. The restaurant serves a wide range of comfort food inspired by local flavours and international favourites, making it an ideal destination for a relaxing lunch or a romantic dinner. They also can accommodate special arrangements for intimate dinners by the waters, adorned by romantic candlelight, flower petals décor, and a specially curated menu by the hotel's chef.
Soul-Nourishing Spa Oasis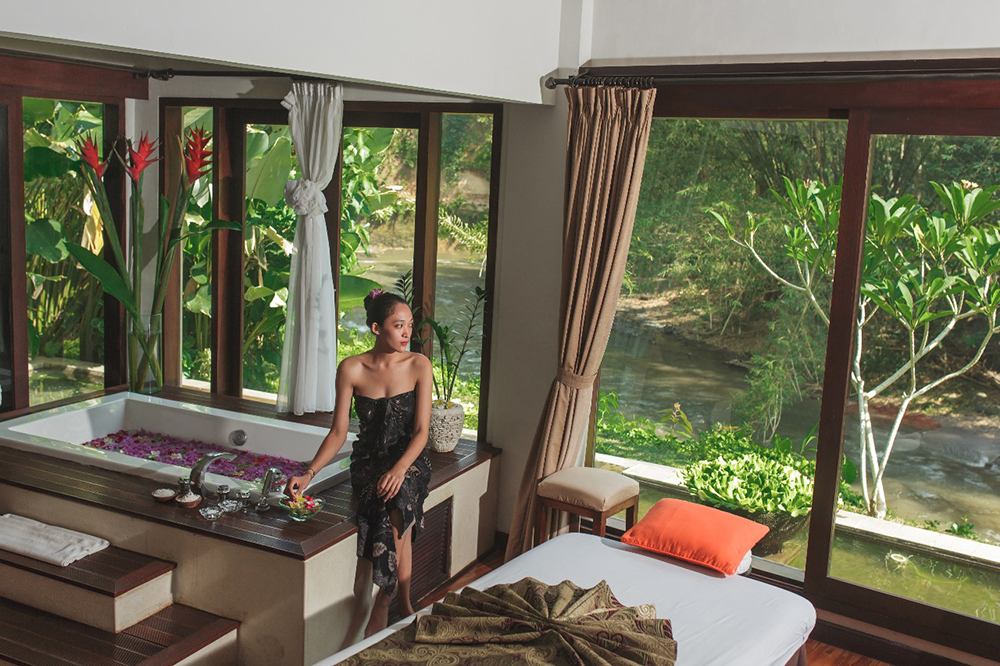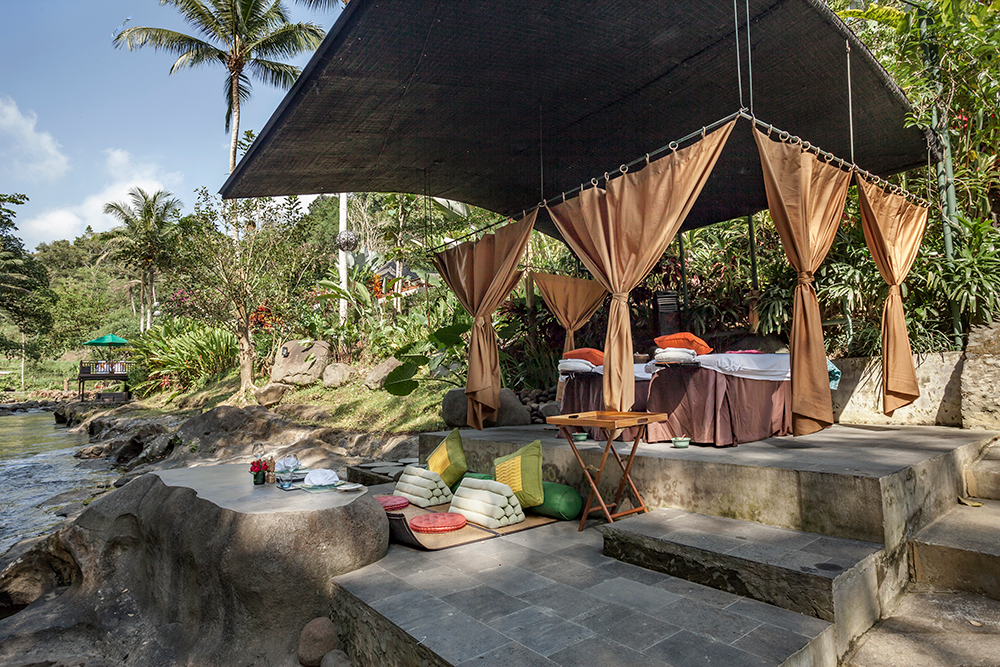 When it comes to wellness, escape the limits of time and immerse yourself in complete relaxation at the hotel's tranquil spa haven. Marrying modern techniques with ancient Asian beauty rituals, the spa treatments incorporate natural ingredients with local and branded products. Resting on the edge of the valley with views of the dramatic Ayung River, with the fresh Ubud air and calming sounds of nature, the expert therapists will pamper you with each stroke, leaving you feeling with a fully rejuvenated body, mind and soul. Other facilities include a private sauna, steam room, spa Jacuzzi, spa pool, and a gymnasium.
Indulge in the signature spa package, the Samaya Delight Picnic Lunch and Spa, available for two persons. Perfect for honeymooning couples, this package includes a 90-minute authentic Balinese massage, followed by a three-course set lunch menu to complete the relaxing romantic day in paradise.
Fairy-tale Weddings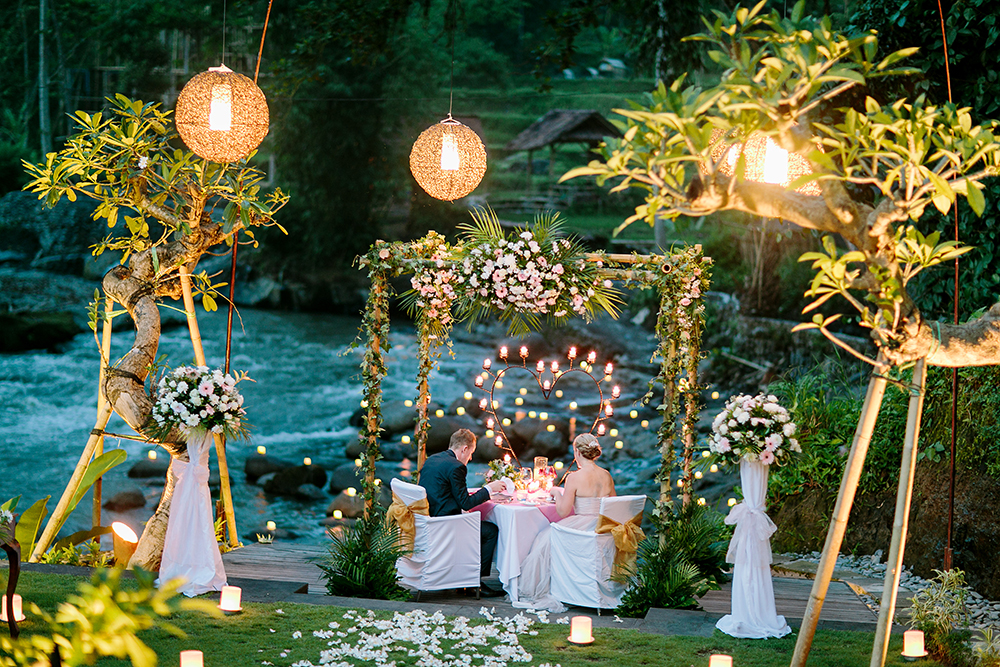 For those looking for a beautiful venue for the wedding of their dreams, The Samya Ubud is a fantastic choice to say your 'I Do's. Swept Away Restaurant's breathtaking venue alongside the trickling river provides the most picturesque wedding venue for an intimate wedding of up to 50 guests.
Another wedding venue option is the Scene Restaurant, where the sweeping views of scenic rice terraces and tropical rainforest present a charming setting for your special day. The restaurant also caters to a private dinner reception that can accommodate 80 guests.
For more information or reservations, please contact +62 8158 4784 6987 or email infoubud@thesamayabali.com
The Samaya Ubud
Jl. Baung, Sayan, Ubud
+62 361 973 606 | +62 8158 4784 6987
infoubud@thesamayabali.com
thesamayabali.com/ubud