Indulge in an exciting Lebaran package at AYANA Resort and Spa, BALI and create unforgettable memories during the festive Lebaran holiday.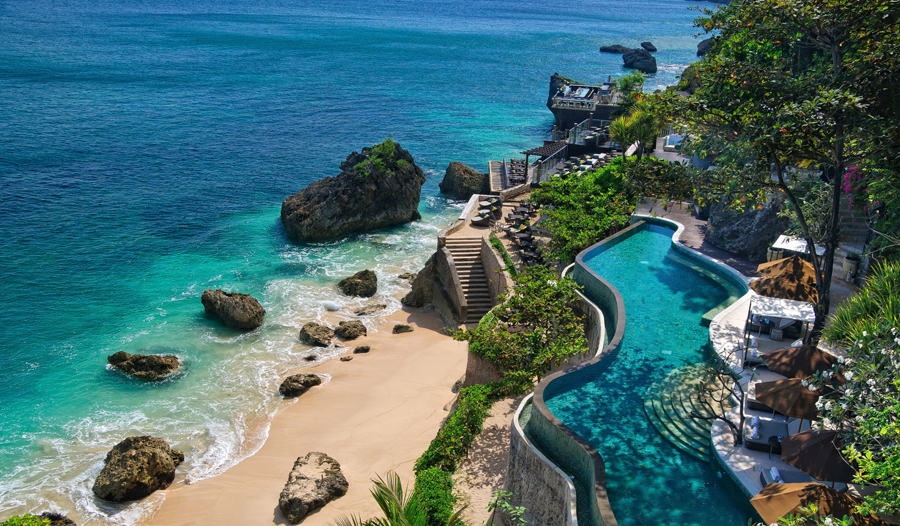 Located in the southern tip of Bali, the luxurious resort is an award-winning destination for leisure seekers and business travellers, whether they are seeking for a romantic couples' getaway, a memorable family vacation, a breathtaking event venue, or ultramodern business retreat facilities.
Derived from the Sanksrit word meaning "place of refuge", the tropical sanctuary AYANA and The Villas at AYANA is nestled on the expansive 90-hectare Karang Mas Estate, resting atop the mesmerising Jimbaran Bay. The chic RIMBA, meaning "forest", is located within the same estate over 8 hectares of lush gardens. When combined they offer an impressive 78 private pool villas, 697 guest rooms and suites, 12 pools, and 19 restaurants and bars, with priority access to the legendary Rock Bar, BALI and exclusive access to Kubu Beach Club.
The resort also offers 15 wedding venue options, 19 MICE and meeting venues, all accessible by complimentary shuttle service, all encompassed in magnificent design details and unparalleled service and amenities, including the award-winning spa and recreational facilities.
This Lebaran holiday, plan an unforgettable family vacation at AYANA and create memorable moments you will cherish forever. The Lebaran package is available with a Booking Period until 9 June 2019 for a Stay Period between 1 – 9 June 2019. Benefits from the Lebaran package include priority access and sunset booking to Rock Bar, BALI, and 2 glasses of beer or soft drink. Rates start from USD 170++ at RIMBA, USD 249++ at AYANA, and USD 700++ at The Villas.
There is no minimum stay required, only applicable for direct booking with hotel or via hotel website, rates are subject to 21% tax & service charge, all reservations require credit card guarantee at the time of booking, and cancellation must be made at least 7 days prior to arrival, otherwise, cancellation fee is equivalent to one night's room charge.
Book your Lebaran stay at AYANA Resort and Spa, BALI and have the most wonderful time with your family and loved ones. For more information and reservations please call +62 361 702 222 or email reservation@ayanaresort.com
AYANA Resort and Spa, BALI
Jalan Karang Mas Sejahtera, Jimbaran
+62 361 702 222
reservation@ayanaresort.com
http://bit.ly/2YFWoWQ