Bali Adventure Tours (BAT) has just recently launched Bali Adventure Skytours with the arrival of its new Eurocopter B2. Taking the adventure to new altitudes, the sky tours offer breathtaking ventures, charters and transfers around the island.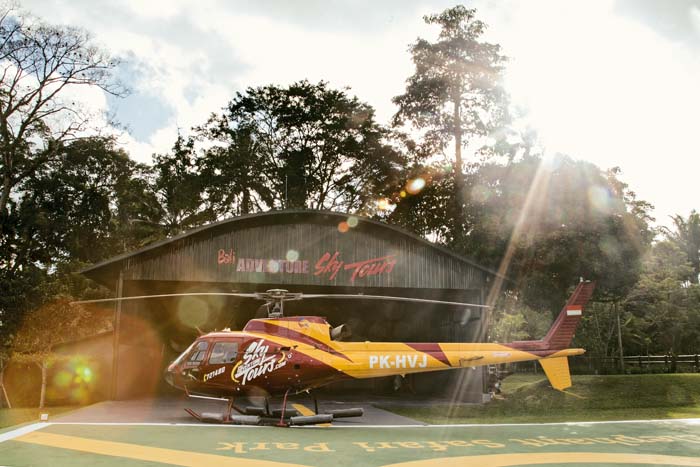 Bali Adventure Skytours operates Bali's first high-end Helicopter equipped with air conditioning, luxury leather interior and state-of-the-art internal and external camera system. Modern TV monitor screens and sound system are other extravagant features of this luxurious service never before seen in Bali.
Services include:
• Scenic Tours and Volcano Sightseeing for those who desire to admire picturesque   landscapes and  a unique bird's eye view of a volcano.
• Customized Adventure Flights offers top-notch tailor-made programs to satisfy guests'   appetite for adventure. 
• Airport, Hotel and Inter-Island Transfers are available for those who wish to arrive in style.
• Luxury Charter Flights available for clientele expecting private service to a certain   destination.
• Medical Evacuation
• Aerial Photography and Filming
• Aerial Banner Advertising (the first company in Bali to offer this!)
• For an emergency quick response, we dedicate the helicopter, free of charge, for emergency   air evacuation to a designated local hospital for our guests on a pre-booked Adventure Tour.
The lavish flying experience can be easily combined with any of BAT's exciting adventure programs such as White Water Rafting, Elephant Safari Park & Lodge, Mountain Cycling and Spa Package Tours.
For further info and booking:
Phone: 0361 721480
E : info@baliadventuretours.com