On Friday, 29th of March 2019 150 guests descended upon the illustrious W Bali – Seminyak for the ROLE Foundation International Women's Day Charity Dinner, raising funds for their Bali WISE program and also showing their appreciation for inspirational women on the island.
The goal of the Bali Women of Indonesia Skills and Education (WISE) Program is to train and educate marginalised women in Indonesia to provide them with career opportunities, currently in the tourism sector. With that in mind, this year's charity dinner focused on celebrating inspiring women found here on the island, who are all role models for the students of the Bali WISE Program.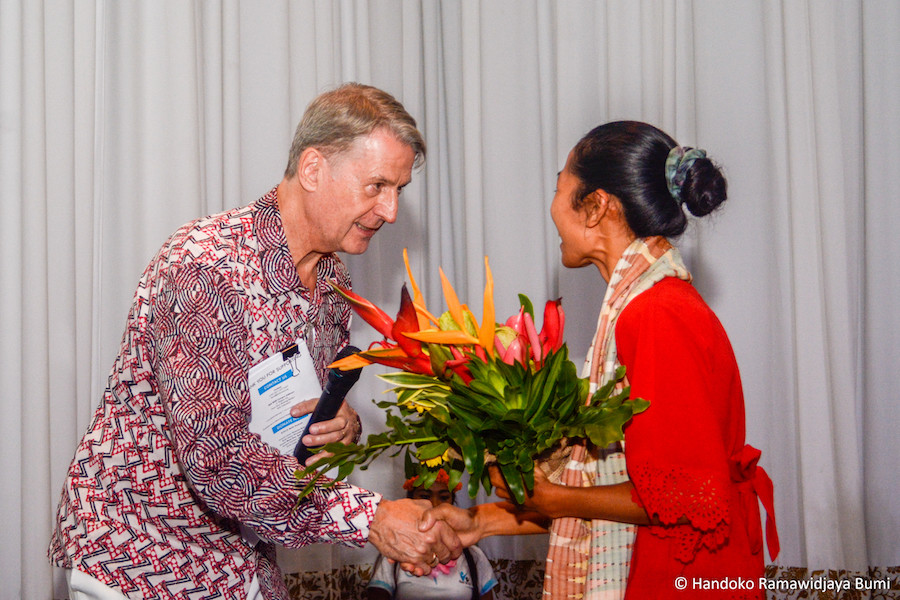 The evening was hosted by none other than NOW! Bali founder and publisher, Alistair Speirs, who guided the events and also handled the live auctions of luxury prizes, part of the night's fundraising efforts. The highlight of the evening was of course the awards for 28 women in five different award categories, awarded on stage by the Australian Consul-General to Bali Dr. Helena Studdert, the Hungarian Ambassador to Indonesia Judit Pach and Lou Westbury from My Red Envelope. Those awarded on the evening were:
• Inspirational Women of the Year: Sari Pollen (PKP Women's Centre), Aisya Odist (ECO School, Lombok), Sri Suyanti (teacher, Canggu Community School), Gathi Subekti (Perempuan Berarsitektur), Ni Luh Djelantik (designer and politician), Ni Kadek Primayani and Miana Dewi (Bali WISE alumni).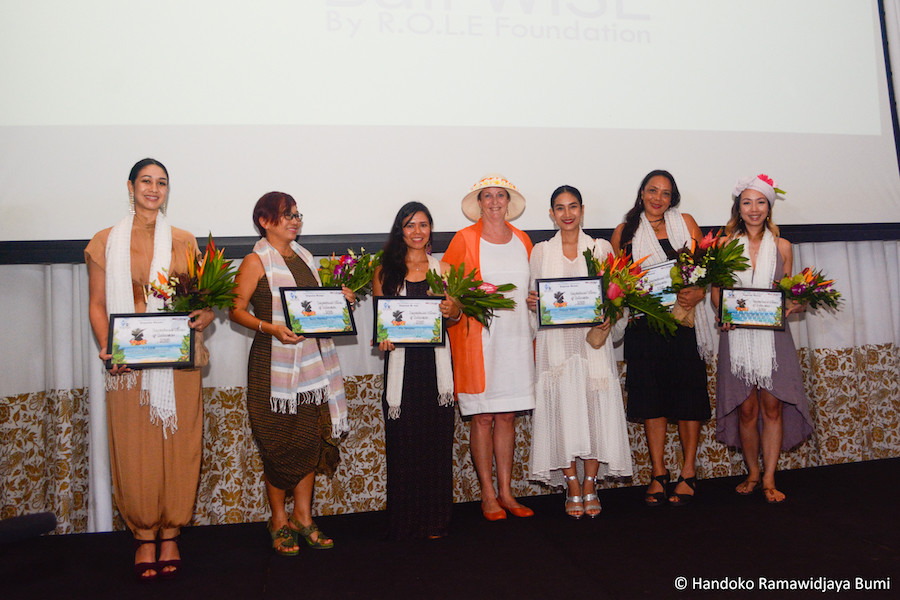 • Indonesian Business Women of the Year: Suzy Hutomo (co-founder and chairwoman, Body Shop Indonesia), Ria Templar (Utama Spice), Tina Ardie (Pro-motion Events and The Yak), Sabrina Mustopo (Kakoa Chocolate), Sri Luce (founder, TulolaJewellery) and Happy Salma (Actress and cofounder, Tulola Jewellery)
• International Business Women of the Year: Britta Slippens (Blue Ocean Cruises), Louise Henry (Bamboo Blonde), Georgia Sutherland (Glo Day Spa) and Wendy Thomas (Kevala Ceramic). 
• Humanitarian Women: Alison Chester (Jodie O'Shea Orphanage), Lucienne Anhar (Tugu Hotels), Bidan Niluh Budi Astuti (RumahSehatMadani), Rucina Ballinger (CEO, Ibu Pertiwi Foundation), Barbara Suriada(Darmada Bali) and Gaye Warren (Bali Pink Ribbon).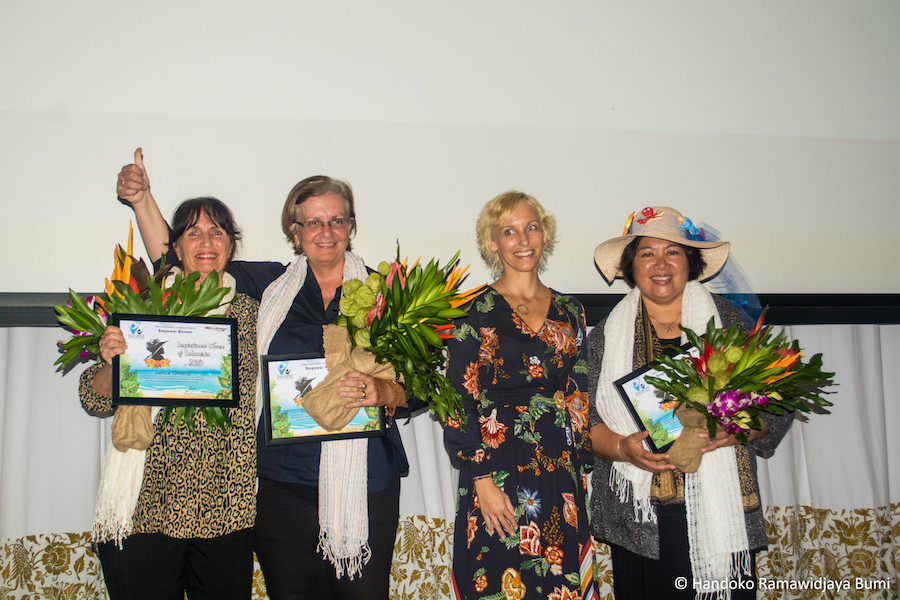 • Environmental Women: Rili Djohani(Coral Triangle Center), Paolo Cannucciari (ecoBali), Pariama Hutasoit(Nusa Dua Reef Foundation), Rima Agustina (Begawan Foundation) and Janice Girardi (Bali Animal Welfare Association).
On top of the awards, guests enjoyed a five-star three-course set dinner accompanied by music by the remarkable singer Lisa Soul as well as a performance by the Bali WISE choir. With tickets, live auctions and silent auctions, the charity dinner was deemed a great success and will help to empower future generations of marginalised women through the Bali WISE program.
Giving Back to Bali
Also in March 2019, NOW! Bali published the 'Our Bali Heroes' edition. As part of this, we invited businesses in Bali to advertise in the edition with a promise that a portion of this income would be donated to a charity of our choosing, thus giving back to Bali as part of the 'Our Bali Heroes' edition.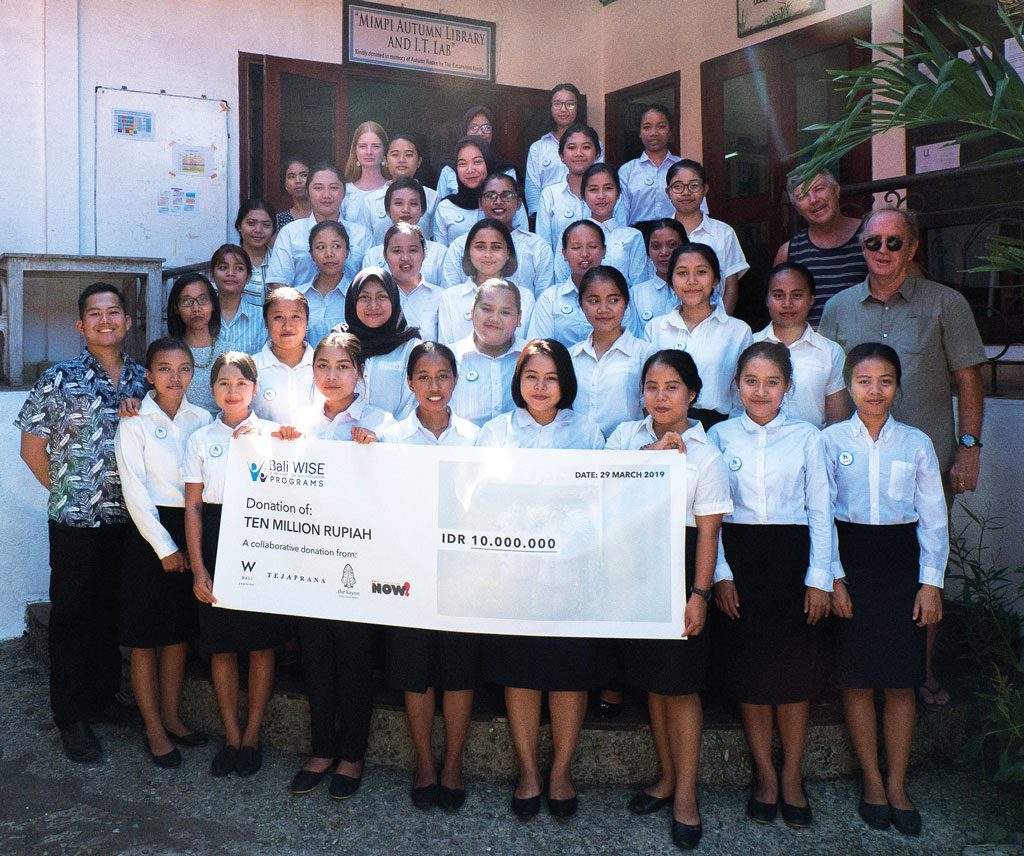 With the generous support of W Bali – Seminyak, Tejaprana Resort and Kayon Resort, Rp. 10,000,000 was collected and donated to the ROLE Foundation, to further support their Bali WISE program and remove the cycle of poverty by empowering marginalised women. Thank you to those who supported.
www.baliwise.org