The Balinese believe that there is a great unseen power that results in a good harvest in their rice field. That power comes from Dewi Sri, the Goddess of Fertility. Good harvests and a gratitude towards the Goddess are strong foundations to the Balinese community's rituals.
Today, instead of functioning as a staple supply of food, paddy fields in Bali are shifting to tourism. Visitors are enchanted by the gorgeous views of well-maintained terraces. The paddy fields of Ceking in Tegallalang, Gianyar regency, are the best example. Easy to access from central Ubud, the steep and manicured terraces, easy walking trail and nearby food stalls make it a popular spot.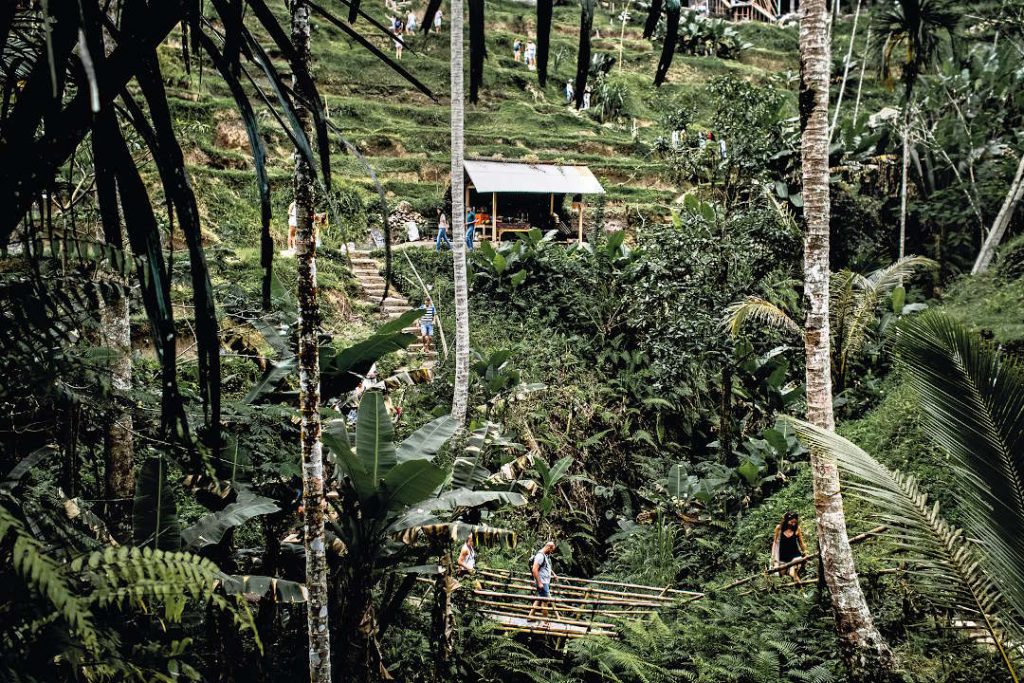 But behind its simplicity, the Tegallalang tourist destination has several zones of paddy fields, with some parts allowing free passage and others seeking donations. The more creative owners turn some corners of their plots into food stalls and places of attraction. They seem unwilling to jettison the sweet delights of tourism.
Photos by Anggara Mahendra
"My family gets Rp 10 million [US$750] a month from the village for a plot of just one hectare," said Vitri, a Sebatu villager married in Tegallalang. This allowance is provided to help farmers maintain their paddy fields in Tegalalang.
In another area, Wayan Runia, a 90-year-old farmer, receives Rp 2 million a month for his rice fields, which can be easily seen from the road separated by a small river and a small cliff. Runia asks for donations from passing tourists who use his bridge, constructed from iron pipes and bamboo to get to his rice field. Some tourists donate money while others show some reluctance as they have already paid an admission fee at the main gate and make voluntary contributions at the trekking entrance.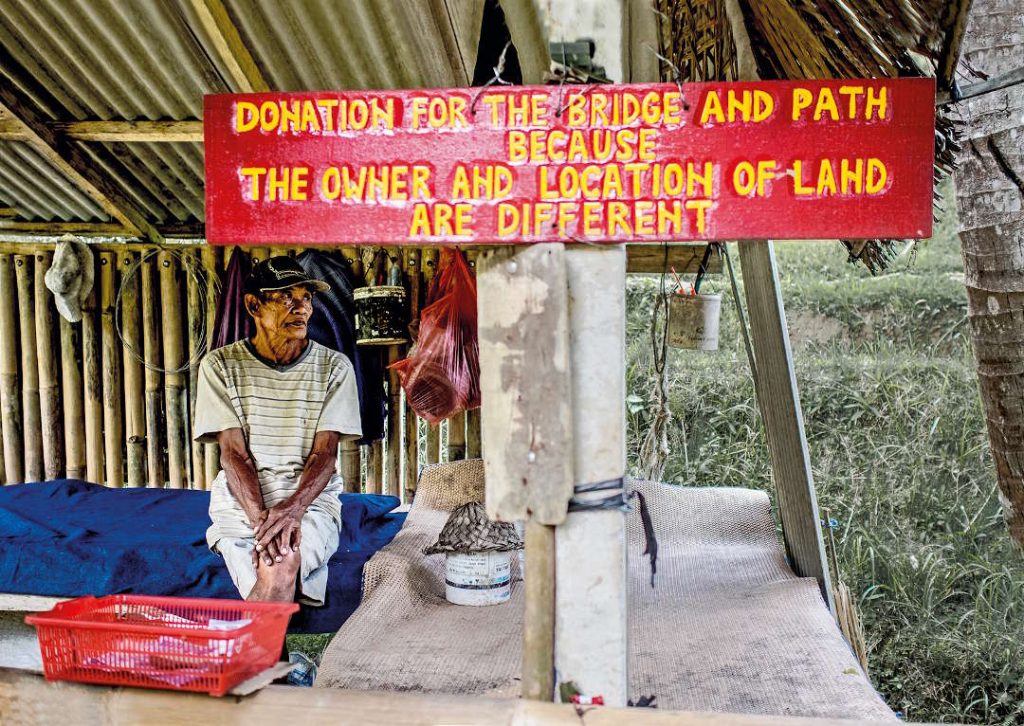 Becoming a farmer in this modern era, Runia says, is difficult because farmers can only enjoy the fruits of their crops every five months, while prior to this they have to spend money on fertiliser and farm labourers. At his age, he is physically no longer capable of working in the fields. Charging tourists to walk along their beautiful, manicured paddy is really only a fair compromise so that these farmers can continue to maintain the views we all love.