Immerse yourself in a brand new cultural exposé in Ubud with Balinese Living Arts; two daily performances that blend drama, dance and music to present some of the island's most treasured stories.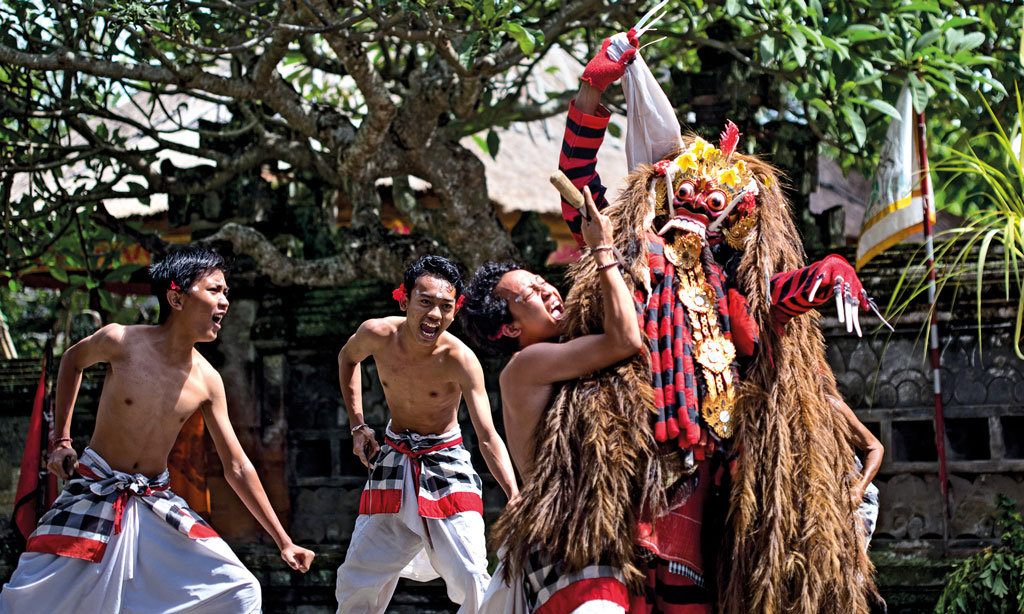 Not a day goes by in Bali when a traditional dance is not being performed, whether it is the youthful apprentices practicing in the village halls or the daily dancers flaunting their skills on stage. From the gentle Legong welcome ceremony, to the traditional Rejang dance of the virgins, or the more mystic Ngurek 'suicidal' dance, the Balinese performing arts comes in many forms.
What's important to note is that whilst the sacred ceremonies and strict choreography remain true through the years, Balinese dance continues to develop. New and exciting ways of expressing the culture blossom out of impassioned creatives, looking to keep the art alive. Colourful, lively stage performances are born, like the theatrical Bima Ruci dance.
The newest of these developments is Balinese Living Arts, which in itself is a completely original performance that brings all manners of art into two magical displays. These two, daily performances are 'Siwa Nataraja: Bali Unmasked' and 'Dewi Sri: The Quest for Balance'. These have both been created through the collaboration between Made Sidia, a dalang or puppet master, and Peter Wilson, a renowned Australian show director.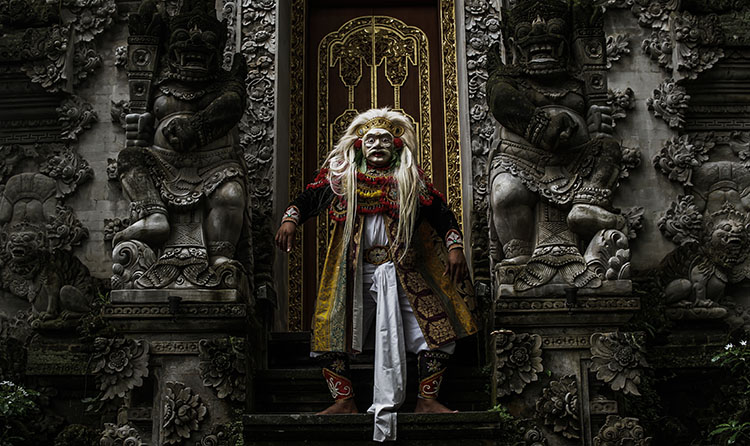 Siwa Nataraja: Bali Unmasked, By Balinese Living Arts
Performed at Puri Kantor, Ubud's Royal Palace, the Bali Unmasked performance depicts a traditional Balinese banjar where one-by-one talented artisans are seen creating traditional flutes, masks, exquisite rituals offerings, paintings and puppets. These are presented against an ever-changing scene of exquisite dance and life-like puppet characters fashioned by Made Sidia and Peter Wilson.
The performance highlights how embedded art in all its forms is in the life of the Balinese. How artists and artisans rejoice in their pursuit for perfection in all their artistic tasks, be it a simple floral offering or a sublime surrender into a mystical trance dance.
Puri Kantor Ubud (Royal Palace), 11am-12pm (daily), Rp.200,000/person including welcome drink.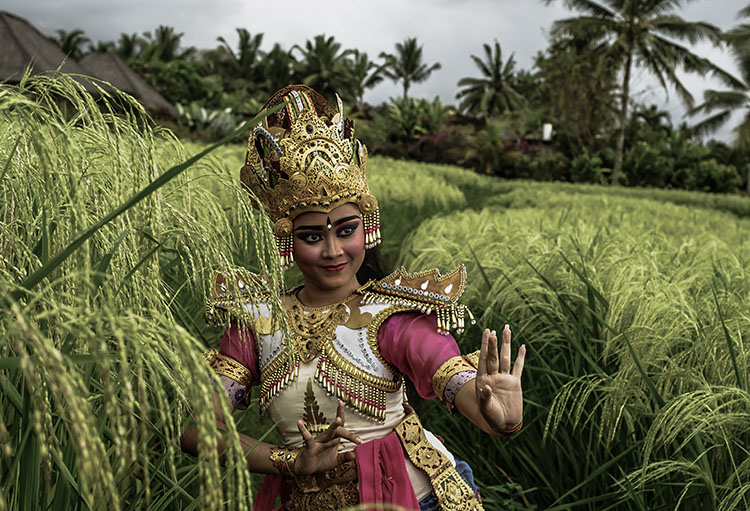 Dewi Sri: The Quest for Balance, by Balinese Living Arts
Performed daily in the verdant rice fields at Desa Visesa Ubud, The Quest for Balance tells the story of the fabled Goddess of Fertility (Dewi Sri). The goddess' pervasive dominion over Balinese culture is considered essential to the prevention of famine, poverty, and disease. Dewi Sri's reign over the rice terraces of Bali ensures security, balance, and prosperity to the agriculturally based Balinese society.
The cultivation of rice and the Balinese creed of Tri Hita Karana – the strict maintenance of balance in all things – are presented on a stage that is surrounded by working rice fields. Dances, tales, music and puppets are used to convey the importance of harmony between man and nature, man and God and man and fellow man. Presenting dazzling depictions of the importance the Subak irrigation system and the Banjar village community play in traditional Balinese life. Over 40 artists come together in this hour-long extravaganza.
Desa Visesa Ubud (www.visesaubud.com), 5pm-6pm (daily), Rp.300,000/person including welcome drink and light snack.
---
Witness the dancers and musicians in action, villagers in rehearsals, classes and Balinese life up and personal at Desa Visesa and Puri Kantor Ubud.  Their mission is to honour past traditions, by promoting pride, happiness, peace and a good healing spirit. Preserving Balinese philosophy is not for today only it is for the future of Bali. Go and see these newest developments in Balinese cultural performances and dance.