Do you have a favourite place to dine in Bali? That spot you love to go to for a quiet drink? Or perhaps that café that makes the best cakes you can't do without. Well then you need to cast your votes into this year's Bali Best Restaurant Bar and Café Awards. 
Without a doubt, Bali's food and beverage scene has become its very own reason to come to the island. Beach clubs, health cafés, fine dining establishments, speakeasy bars and cocktail joints are now building up people's anticipation to visit almost as much as seeing the sights. 
With both the quality and the quantity of dining establishments growing in Bali, it can of course make it difficult to fish out the best from the sea of options available. That's why four years ago NOW! Bali started the Best Restaurant, Bar and Café Awards (BRBCA), as a way to call upon the diners and drinkers of Bali to publicly vote for their favourite venues on the island.
The Bali BRBCA 2018 is now in motion, with over a hundred restaurants registered in 20 different categories – from best sports bar to best beach and pool club to best fusion restaurant. NOW! Bali is calling out to you, the diners, to have your say as to which restaurants, bars and cafés you believe are the best on the island!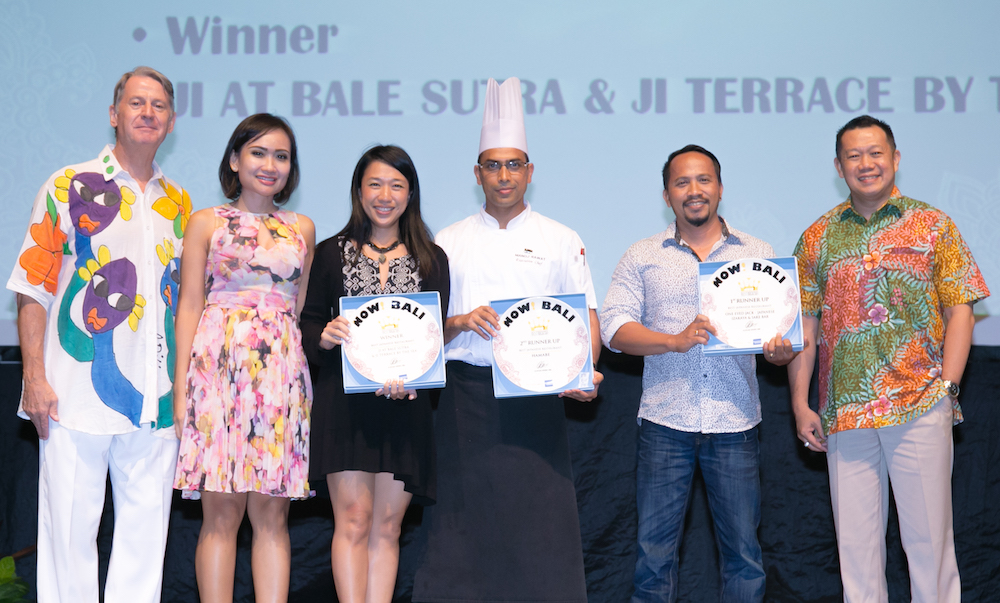 Aimed at making a fair, unbiased and transparent competition, NOW! Bali has created a fully live online voting platform where you can Sign Up, Login and Vote for restaurants that have registered to be part of the competition. Restaurants involved are not handpicked by NOW! Bali, the competition is open to any legitimate restaurant willing to join and suits one of the 20 categories we have provided. 
Other than supporting the restaurants you feel deserve recognition as 'the best in Bali', as a voter you'll also be given a chance to win prizes from NOW! Bali. By signing up and voting, you'll be entered into the NOW! Bali 'Lucky Voter' sweepstakes, granting you amazing Bali experiences to enjoy as a bonus. 
So, be part of this growing industry and help to support your favourite restaurants on the island. Register as a voter now at best.nowbali.co.id . Sign Up, Confirm Your Email and Vote! 
The Bali Best Restaurant Bar and Café Awards 2018 is supported by American Express , the Official Card of the BRBCA, as well as PT. Royal Doulton, presenting the trophy plates for the BRBCA winners.