Breakfast is the most important meal of the day, or so they say. In a normal busy morning, it is easy to skip breakfast and put it on the next list of priorities. But, taking just a quick few bites can really make a difference to the rest of your day. In case you don't have time to grab something before leaving the house, there are some breakfast spots you can put on high consideration.
PETANI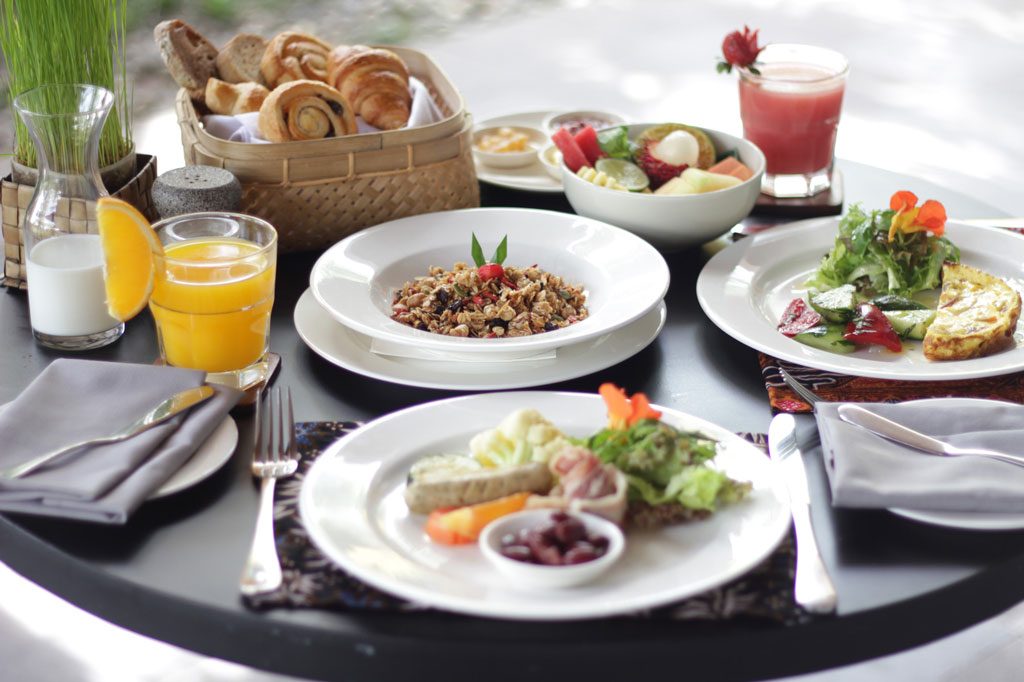 In Ubud, Petani at Alaya Resort Ubud dedicated their breakfast to helping the local hardworking farming community who cultivate the land to provide a consistent food supply. The idea is to get organic ingredients directly from the local farmers. By doing so, they believe that everyone, including the rural landowners, gets the benefits from the tourism industry. As for the diners who enjoy the food, they will get a clear understanding of where the food is coming from while at the same time get an introduction of the best dishes that the island offers.
The signature breakfast at Petani includes Homemade Granolla, Egg Frittata, Melange Platter with tea, freshly squeezed fruit juices or gourmet coffee. Also available is a Continental or American breakfast, and Silhouette breakfast accompanied with freshly squeezed juice, a seasonal fruit platter, tea and coffee. Petani has its own team of trained baristas to make sure every cup of coffee is perfectly brewed using the finest grade Arabica beans from the Indonesian archipelago. As for the juices, Petani only serves the range of tropical fruit that is locally available. To maintain its freshness, all items in the special pastry basket are baked every morning.
Petani Restaurant
A : Alaya Resort Ubud, Jalan Hanoman, Ubud
T : +62 361 972200
W : www.alayahotels.com
---
SANDS RESTAURANT
While Petani Restaurant is focusing breakfast to treat the local community, Sands Restaurant is having Sunday Brunch with the chef. Blessed with the best view of Indian Ocean, the restaurant is hiding inside the charming ambience of the Anvaya Beach Resort. The beachfront setting of Sands features the best angle of Kuta Beach with relaxing sounds of morning waves, such a perfect spot for those who come to fulfil their taste buds and look for peace of mind.
Offering a new experience for a family weekend treat, the brunch concept is a combination of international buffet-style with a mix of a delightful local taste. Your kids can enjoy an interactive cooking experience under the guidance of highly skilled chefs. Let your loved ones explore their creativity by making pizza with the chefs. As a reward, they are entitled to bring home a Junior Chef Certificate, which will leave a smile on your kids' face.
Sands Restaurant
A : The Anvaya Beach Resort, Jalan Kartika, Tuban, Kuta, Badung
T : +62 361 759991
W : www.theanvayabali.com
---
ANARASA RESTAURANT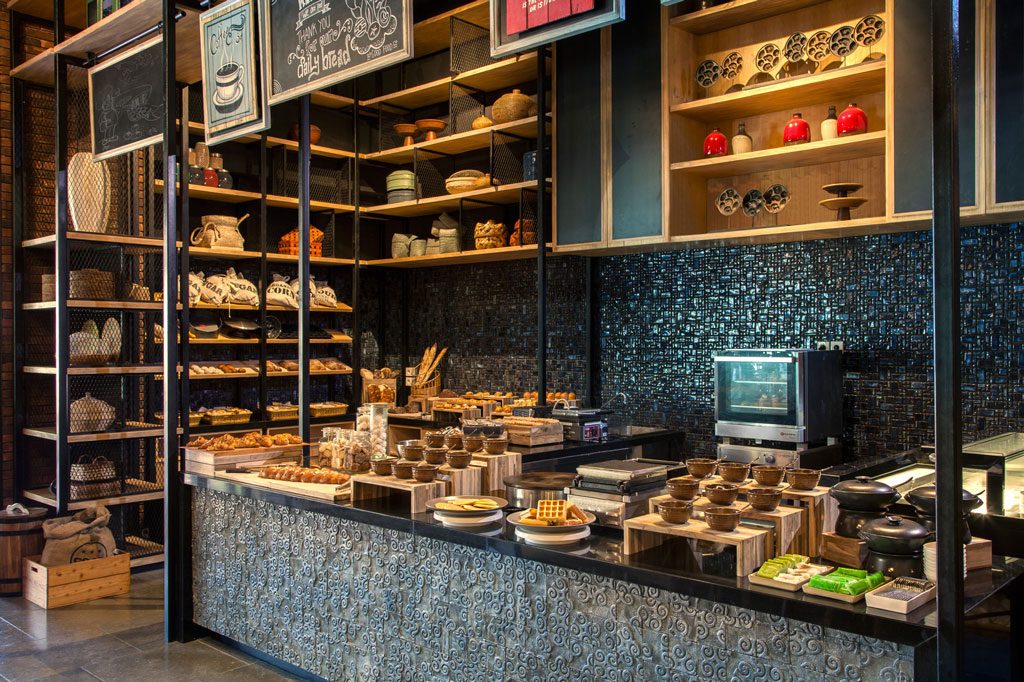 30 minutes' drive from Kuta, breakfast at Anarasa Restaurant features sushi and cheese bar, bakery corner with a selection of healthy juices. Established recently, this signature restaurant at Mövenpick Resort & Spa will boost your day with a scrumptious preference of Indonesian and international specialties, coming only from the best and freshest ingredients, cooked in the live cooking stations. For family treats, children under 16 get the chance to enjoy 50% off for this buffet breakfast.
Anarasa
A : Mövenpick Resort & Spa Jimbaran, jalan Wanagiri # 1, Jimbaran
T : +62 361 4725777
W : www.movenpick.com
---
KWEE ZEEN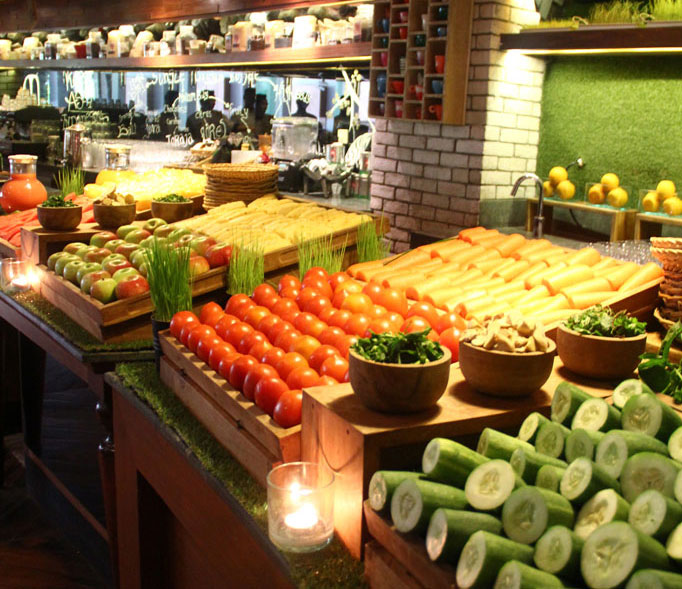 In Nusa Dua, featuring compelling blends of French and local culinary traditions, Sofitel's Kwee Zeen is announcing its new 'De-Light' menu for breakfast. The concept is simple, maximum pleasure with minimum calories. The philosophy of the menu is supplying primal, powerful, nourishing, healthy food with delightful tastes according to Sofitel Quiberon principles. Offering a low-calorie gastronomic adventure, you can savour the exquisite gourmet cuisine without putting aside your healthy lifestyle. The nutritionally-balanced dishes featuring clean and fresh seasonal ingredients makes the small touches of opulence more indulgent. Innovative culinary techniques and an unwavering commitment to refined tastes and textures have inspired low-calorie recipes that will enchant your palate and, at the same time, energise your soul to a healthy lifestyle.
Kwee Zeen
A : Sofitel Nusa Dua Beach, Lot N5, ITDC Complex Nusa Dua
T : +62 361 849 2888
W : www.sofitel-bali-nusadua.com