What do the Irish dream about? Celebrating St. Patrick's Day with a gang of leprechauns, apparently. It's a national holiday that's celebrated in more countries than any other, and Canggu Club is bringing the festivities to the Island of the Gods. While 5.5 million pints of Guinness are consumed daily around the world, on St Patrick's Day that number rises to 13 million. And Canggu Club plans to help push up those figures as they host a sunset beer fest and bazaar on their Irish themed 'green' grass with entertainment and activities for the entire family to enjoy this March 17th from 5 – 9pm.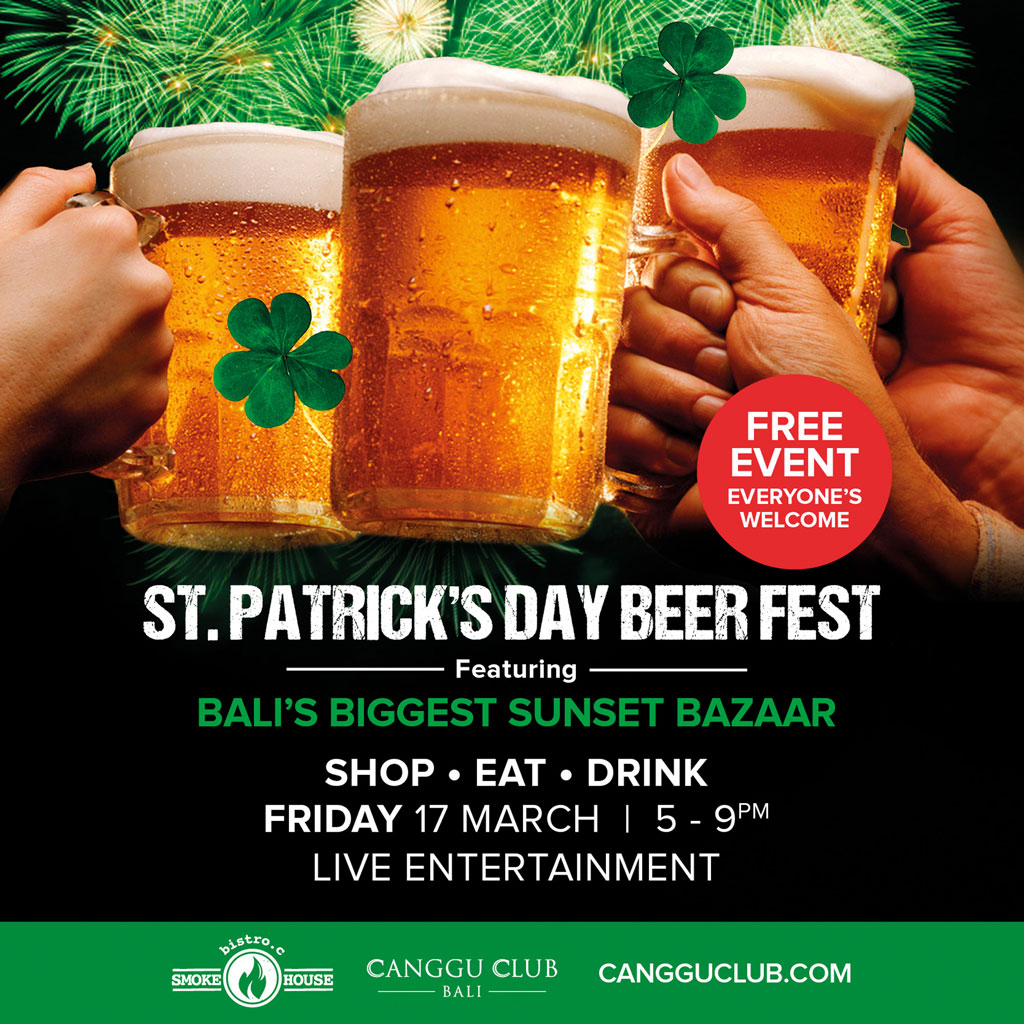 Spread over the spacious lawn will be a host of sta
lls displaying handmade homewares, original art, chic and cheerful clothing for kids, teens and adults, leather wallets, clutches and hand crafted sandals. You might also score some sensational swimwear at unbeatable prices, beautiful beach throws and batik style waterproof totes perfect for that original gift or an afternoon by the ocean. This is a free event and everyone is welcome. Kicking off on the lawn at 5pm there will be live music, games and entertainment, including of course, beer, beer and more beer, and the main event, Bali's biggest sunset bazaar. Work up a thirst as you browse the unique and varied range of stalls, before enjoying a cold ale and a bite to eat at either the Sports bar or recently opened Bistro C Smoke House. There will be food and beverage specials for all to enjoy.
Canggu Club
A : Jalan Canggu Club, Canggu, Tibubeneng, Kuta Utara, Kabupaten Badung, Bali
T : +62 361 848 3939
W : www.cangguclub.com