Ban Village in Karangasem, East Bali, has the distinction of being one of the largest villages in Indonesia. With 7,200 hectares, all 19 of Ban's sub-villages lie within 12 kilometres of the Mount Agung crater. All together the area is home to more than 3,500 families all of whom were forced to flee their homes on the 22nd of September when severe earthquakes pointed to an imminent eruption of Mount Agung.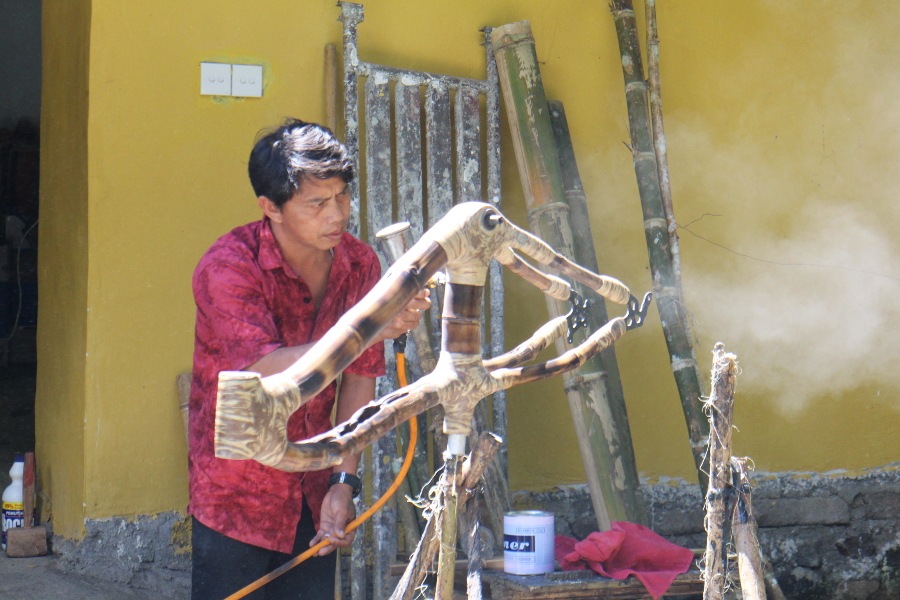 The government ordered all villagers living within 12 kilometres of Mount Agung crater to evacuate to designated safe locations. By the 29th of October, the volcanic activity had reduced to a level where the danger zone was reduced to 6 kilometres, and only those within this zone were not allowed to return home. That included 8 out of 19 communities in the Ban Village.
In 1998, when the East Bali Poverty Project (EBPP) formed a partnership with these 19 communities of Ban Village, it was clear that their centuries of isolation and abject poverty had been exacerbated by the destruction caused by Mount Agung's 1963 eruption, which continued – on and off – until February 1964. EBPP's short-term goals were to reduce poverty by improving infrastructure, education, healthcare resources, water and sanitation, while their long-term goals were to create livelihoods opportunities through the most beneficial natural resource of bamboo.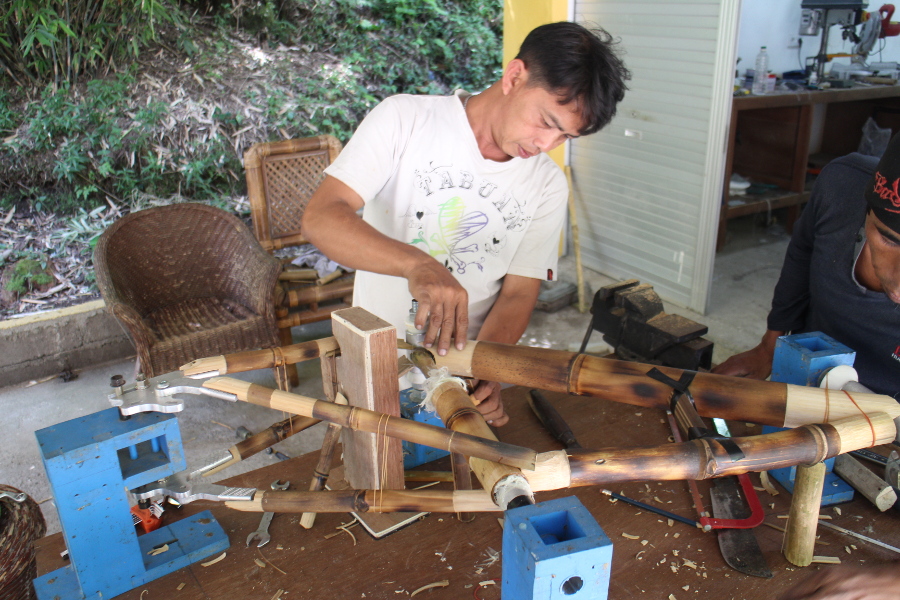 Bamboo indeed has played a key role in EBPP's community-based sustainable economic development activities since 2007. This includes planting more than 80,000 bamboo plants and training more than 20 local people from EBPP's schools and communities in bamboo clump management. In addition to selling a wide range of size and styles of high-quality woven bamboo baskets, EBPP's new bamboo product venture to further empower their communities for the long-term is the production of high-quality bamboo bikes. Starting in November 2016, after recruiting an experienced bamboo bike builder from West Java, EBPP had a well-trained local team of 9 bamboo bike builders, using locally sourced bamboo and working from their recently built and well-equipped 'Daya Bamboo Workshop'.
A key essential for all bamboo poles before use is to ensure that as soon as harvested, they are cleaned and treated to preserve the bamboo and prevent termite infestation, and then dried to a moisture content of up to 8%. Here was where they experienced difficulties due to the climate, which is often very humid and cloudy at the workshop area. Daya Bamboo Workshop is located in the valley between Mount Agung and Mount Abang. At an elevation of about 950 metres above sea level, the temperatures in the area can range from an overnight low of 12 degrees Celsius to a high of 32 degrees on the same day. Due to its valley location, the area has quite high humidity and gets more rain than the remaining 18 hamlets of other Ban mountain villages.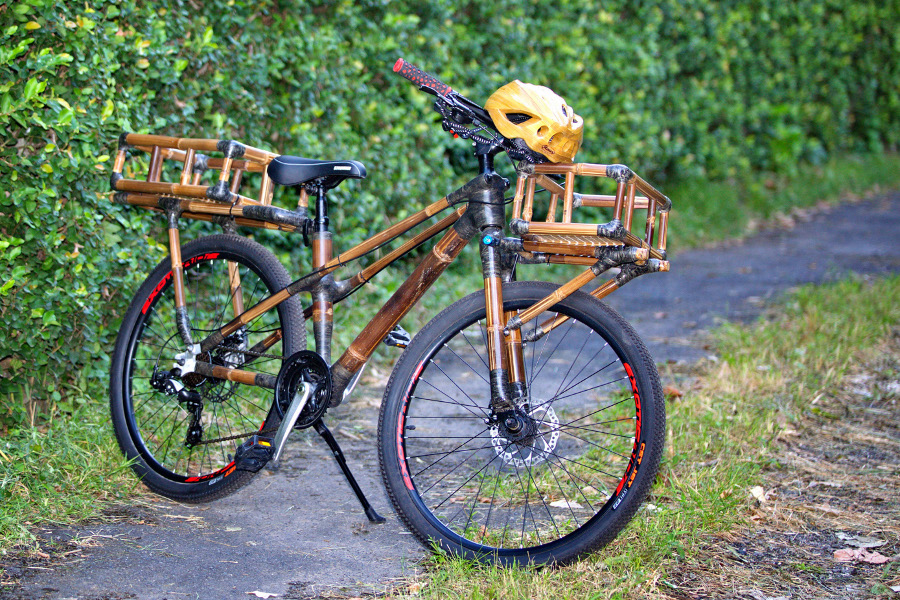 To solve this problem, they built a 4×6-metre 'drying room' from matte black painted corrugated zinc sheets to absorb the heat, built pallet-type drying racks inside to stack the bamboo and installed a dehumidifier with fans at the rear to absorb the humidity and increase the temperature. This resulted in achieving the desired moisture content of the cut bamboo poles after treatment in a just a few days. Just to let you know that before building the drying room, it could take weeks and not achieve the low moisture content required. Now they can dry the bamboo and maintain the appropriate moisture content until the poles are needed for the next bike.
Since selling their first bamboo custom bike in April 2017, which included front and rear bamboo custom-made bamboo baskets, EBPP has sold more than 40 bamboo bike frames to local businesses and now are developing their website for 'East Bali Bamboo Bikes'. They are continuously improving their standards and moving towards a sustainable business where their present team of trained artisans will train others in the village (especially graduate students), which they hope will eventually develop their own village by providing home industries for many of the communities in Ban Village, so none of the people of Ban should go to south Bali to find work.
Of course, this much depends on the status of Mount Agung going back to normal and enabling the Daya communities to return home so that they can get back on with their lives, resuming their bamboo products and bamboo bikes business.
+62 361 410071
www.eastbalipovertyproject.org