In 1962 Tandjung Sari opened its doors to family, friends, and friends of friends—then almost without knowing it the once family-home became one of the 'seminal boutique hotels of tropical Asia'. Described as the family's 'living room on the beach', Tandjung Sari has welcomed world leaders, royalty, thinkers, famous musicians, and artists of every kind—they were attracted by the magic of Balinese culture, the sheer beauty of Sanur's coastline and the warm hospitality offered by the Wawo-Runtu family.
This is Part 2 of a 3-part series.
Go To Part 1 – Go To Part 3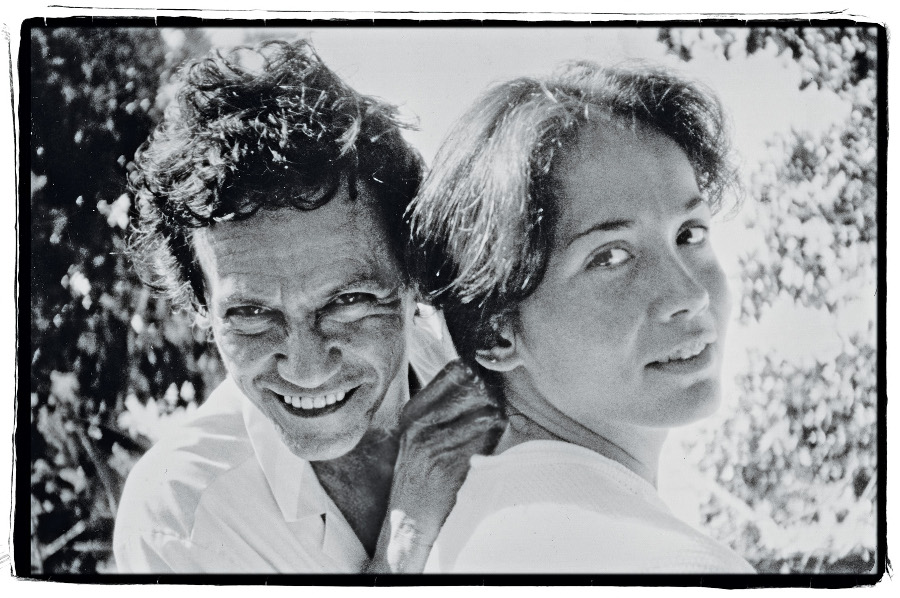 A family of artists, designers, innovators, entrepreneurs and philanthropists themselves, the Wawo-Runtus brought creative minds together over long dinners on steamy Bali nights where ideas were hatched and lead to long-lasting collaborations. In this edition, we'll trace the birth of Jenggala Keramik and legacy of Wija Wawo-Runtu now carried on by his daughter Ade.
All of Wija, Tatie and Judith's children grew up in a living museum, they were surrounded by art and antiques—the furniture, tables, paintings, and every-day objects around the house. Their family gallery was open to friends and strangers alike with pieces on constant rotation, as they were viewed, purchased and replaced by another amazing new find. As Ade remembers, 'Unconsciously all this art, architecture and design became part of our own aesthetic. We were influenced by the traditional arts and culture from Java and Bali—the batik and weaving—but also the Colonial style of Jakarta with its classic proportions, high ceilings, and colourful cement floors. We were always surrounded by beautiful objects.'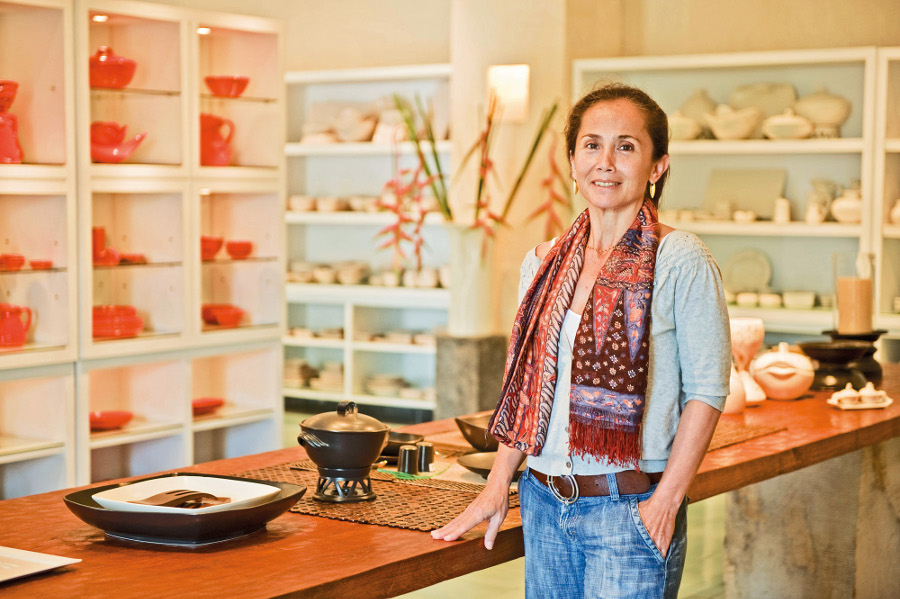 Perhaps responding to the conservatism of their parent's generation, Wija, Tatie, and Judith instilled in their children a sense of freedom and adventure, and in Bali they were influenced even more so by Balinese arts—which were, and are still, very much part of daily life. There was also a freedom in of living in a then sleepy, seaside village with the ocean at your doorstep.
Wija always surrounded himself and his family with interesting people and artists. You never knew who you would be sitting next to at dinner, as many artists made Tandjung Sari, or the family's residence Batujimbar, their home in Bali. Creatives like Donald Friend, Geoffrey Bawa and Brent Hesslyn were often around the table. Wita recalls her memory of the time being 'the pace of things, everything was slower. When you entered Tandjung Sari or Batujimbar, the first thing that hit you was the smell—the smell of the ocean, the burning coral, the incense, the Balinese food cooking.' Ade adds, 'for me, my strongest memory is of intimate family breakfast and long social dinners with close friends and guests from all around the world sitting around our table.'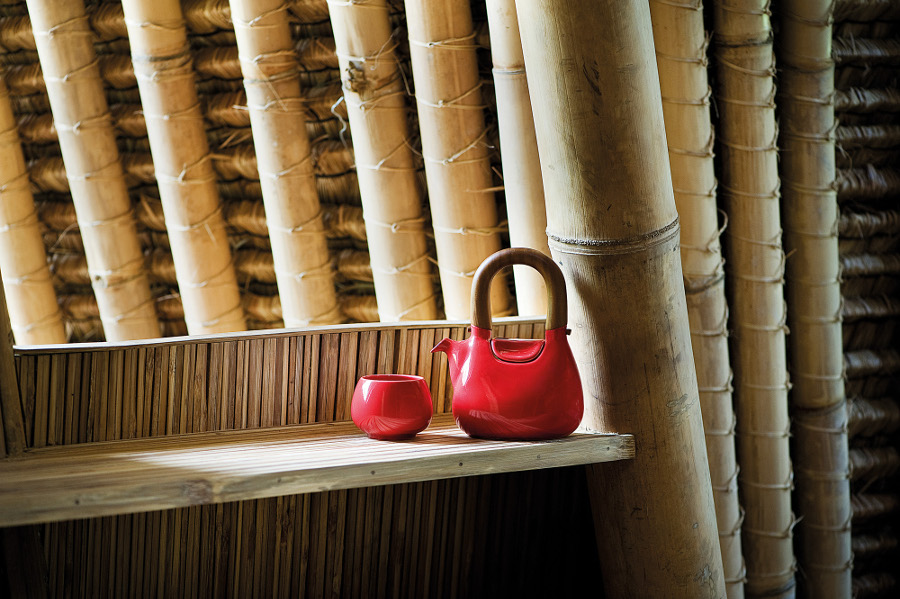 Brent Hesslyn was to have a lasting impact on the family. Brent, a young potter from New Zealand, had come to Bali with a friend photographing Indonesian artefacts. He soon met Wija and as Ade says, 'Wija simply adopted him, he became part of the family.' In 1976 Wija and Brent Hesslyn started Jenggala Keramik behind the family home in Batujimbar—which at the time housed a simple kiln, two staff members and Brent. At that point ceramics in Bali were mainly made from terracotta—Jenggala Keramik was the first on the island to create high-fire stoneware and with its introduction came a lot of excitement. People in Bali were interested to see this process and what was happening at this little ceramics studio in Sanur.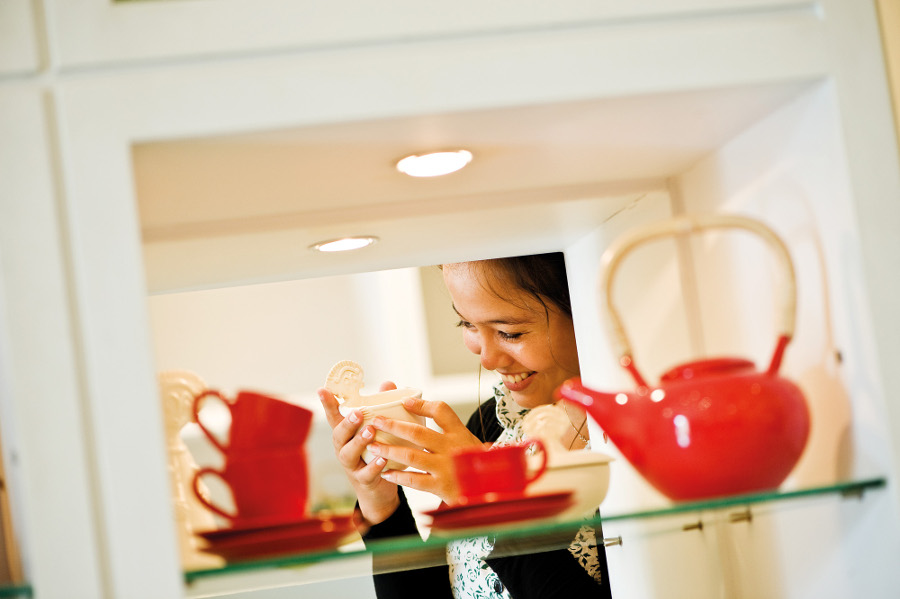 At the time a 17-year-old Ade Wawo-Runtu would always be in and out of the studio, in between being on the beach or out on the water, but Ade began to spend more and more time in the studio and it became her creative playground. 'I always loved playing with mud since I was little, and didn't mind getting dirty and creating things', Ade says. Brent became Ade's mentor in an ongoing apprenticeship that lasted over many years, 'Brent did everything, he had the most amazingly balanced left and right brain—he was so organised but so creative—he could draw you a sketch of exactly what he had in mind just like that.' Brent's passion for the rich culture and aesthetic of Bali informed his artistic practice, while his innovative vision yielded a design sensibility that proved to be both refreshing and functional.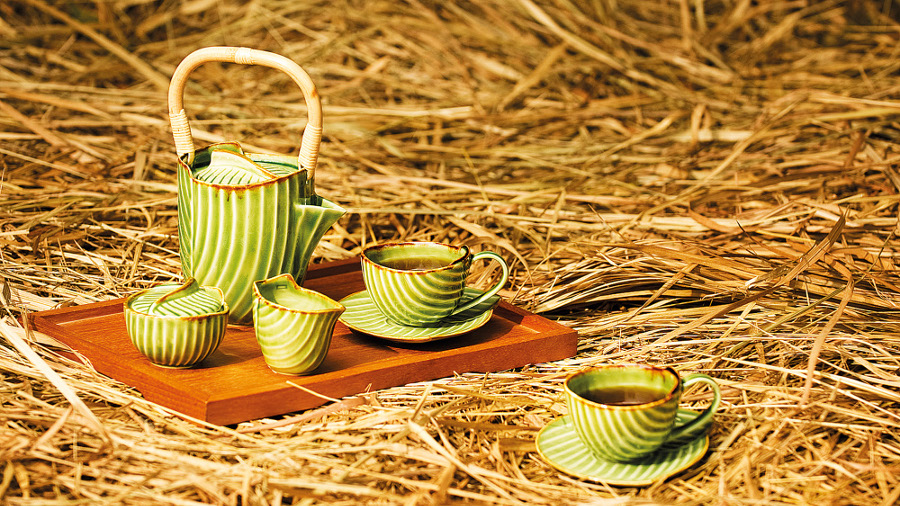 Ade went on to study pottery at college and was particularly interested in the aesthetics and the social component of ceramics, 'I was focused on aesthetics in function, something functional that is beautiful. If you look at Indonesia, across the islands, the things people use as part of daily life, they are art objects and I think this should be the same with table-top ware. A lot of the things we do with Jenggala are Indonesian inspired.' Wija legally made Ade part of the company, as a representative of the family and as part of the collaboration between himself and Brent.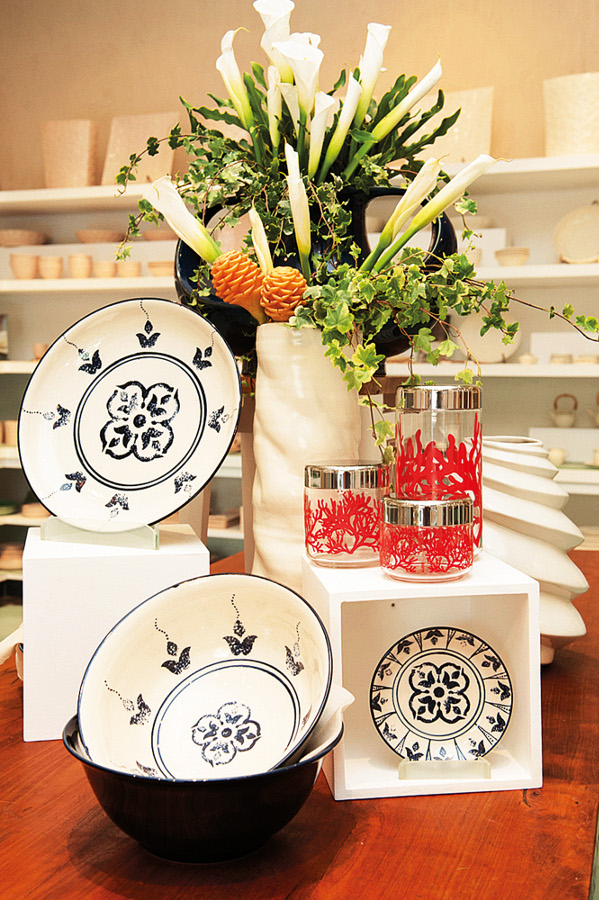 The growth of Jenggala was organic, initially the studio was producing pieces for Tandjung Sari—tiles and plates—but then friends wanted their own custom pieces, and then other hotels wanted larger orders. To keep up with the demand and have more space for their staff and storage in 1998 Jenggala moved to Jimbaran, where they are now based. What started with three people in a backyard in Sanur, grew into a 150 person operation who was now fulfilling orders from across the world.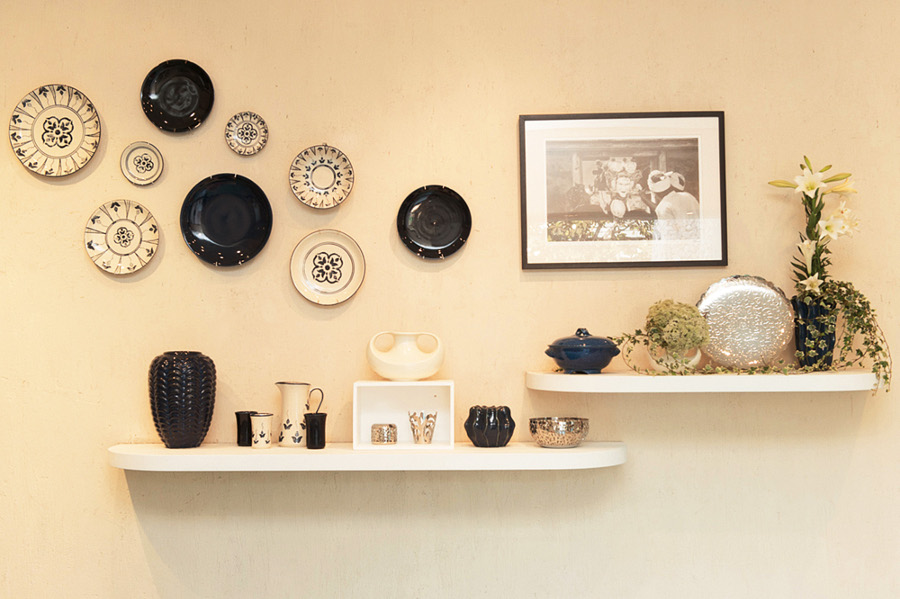 Alongside Jenggala Ade also created Café Batujimbar, 'it was a simple place, with tables and chairs outdoors under a pergola. Inside was a small shop selling homemade pastries and organic produce grown by Ade's brother Iskandar.'
In 2001, Wija passed away while overseas in Italy, and a year later tragedy struck when Brent, who was an avid scuba diver, failed to resurface after a dive on Nusa Lembongan. Both deaths left the family reeling but Jenggala was in safe hands with Ade and a dedicated team of long-term employees, has kept Wija's and Brent's vision going. Ade reflects, 'I don't just hear their voices in my head when I think about Jenggala, I am where I am because of Wija, Judith, Tatie and Brent who are still very much my inspiration.'
Over the past three decades, the character of Jenggala Keramik's three founding members has endured while being enriched by individuals equally passionate about the quality and creativity of hand-crafted and well thought-out designs. Various international and local artists have contributed to Jenggala's development.
Jenggala has perfected its production of stoneware, porcelain ceramics, and tabletop accessories, with over 2,700 unique designs and 200 glaze finishes. Ade's vision looking to the future of Jenggala 'is to create Indonesian inspired, beautifully designed products of the highest quality and to continue to work with our customers, suppliers and the creative community.'
As part of the family's legacy Ade now has her daughters working alongside her on various aspects of Jenggala, and without doubt, in time they will bring their voice and vision to Jenggala.
Café Batujimbar is now run by Ade's brother Buyung and his wife Dewi. On Sunday mornings the café is the venue of an organic farmers' market and in the evenings there is live jazz, with Dewi—a talented singer—on vocals.
In the next edition, we'll meet three of the third generation of Wawo-Runtus to see where the family's creativity and innovation has led them.
This is Part 2 of a 3-part series.
Go To Part 1 – Go To Part 3