This restaurant, famous for its afternoon tea, somehow balances a contemporary and trendy feel whilst holding a traditional Indonesian identity, without playing to stereotypes. It's been more than seven years now since it first opened its doors, and it has established itself as a Seminyak institution.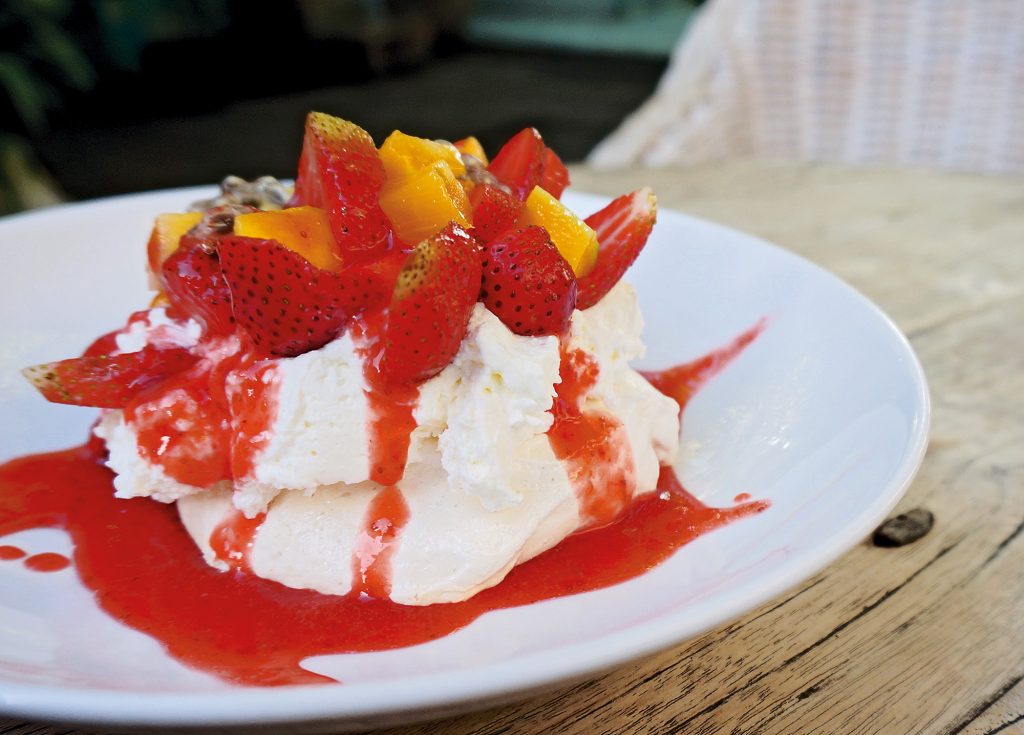 Located in the hip Seminyak area, Biku attracts a diverse crowd from digital nomads quietly working over breakfast to families enjoying lunch or dinner. When we visited on a weekday lunch break, the restaurant was almost full and the smaller lounge area, where there are sofas, was fully occupied with people studying books and magazines, laptop screens and even board games. The restaurant captures the charm of Indonesia; throw in a good measure of modern convenience, add to this the soothing, laid-back atmosphere of the 160-year-old Javanese joglo building, and easy to note that there's no place quite like it. The setting couldn't be more romantic if it tried.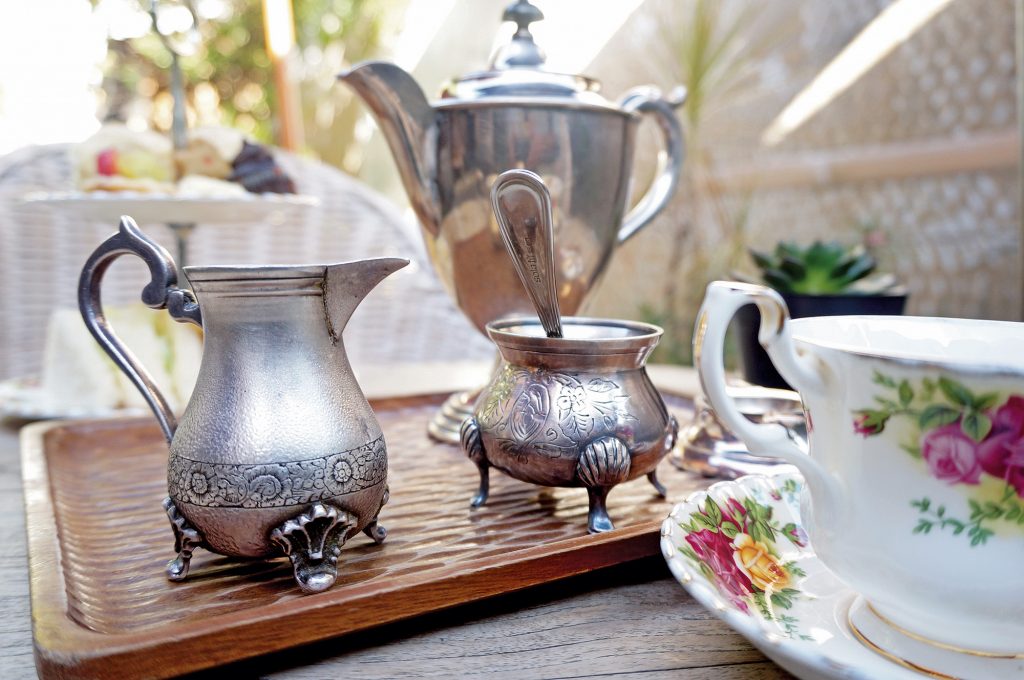 Afternoon tea is the ultimate indulgence, and it doesn't get much better than the way it's served at Biku. From the Traditional Afternoon Tea and Asian High Tea for Two to Children's Tea Time, tucking into the restaurant for a post-lunch satisfaction can hardly go wrong. If you wish, you can add a little sparkle to it, and have the Biku's Sparkling Afternoon Tea with an added glass of champagne. Either way, pinkies should be at the ready!
The Traditional Afternoon Tea allows you to savour the choice of Biku Teas accompanied by strawberries and cream, scones with jam and cream, finger sandwiches (cucumber, salmon, and cheese cream), ham and mustard, mini spinach quiche, and a selection of sweet treats.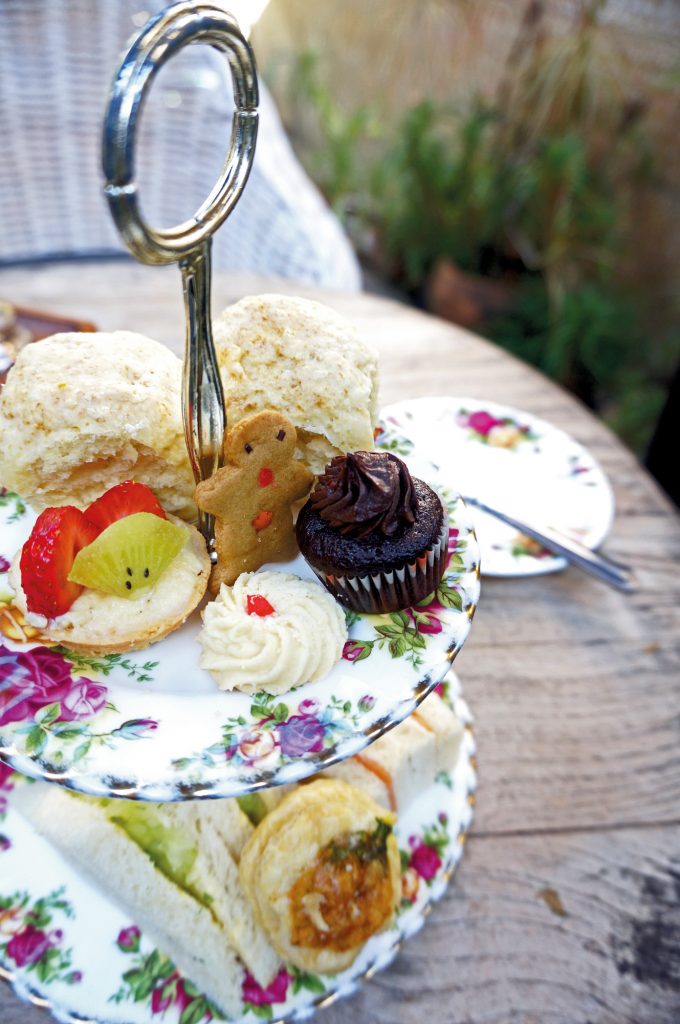 Biku's untraditional take on high tea, the Asian High Tea spoils the non-traditionalists with fine teas accompanied by an array of Asian delights such as salak (snakeskin fruit) poached in cinnamon and star anise, samosa with chutney, Vietnamese spring rolls with dipping sauce, the Balinese ayam sasat with sambal matah tart, curried egg sandwiches, date scones with mango jam, Middle Eastern orange cake with rose tea syrup, pineapple and mint tart agar-agar, kue mochi, and dadar guling. The little ones are also in for a treat with the Children's Tea Time that allows them to enjoy fruit tea or juice, traditional scones with jam and cream, cupcakes, and finger sandwiches (peanut butter, ham, fairy bread).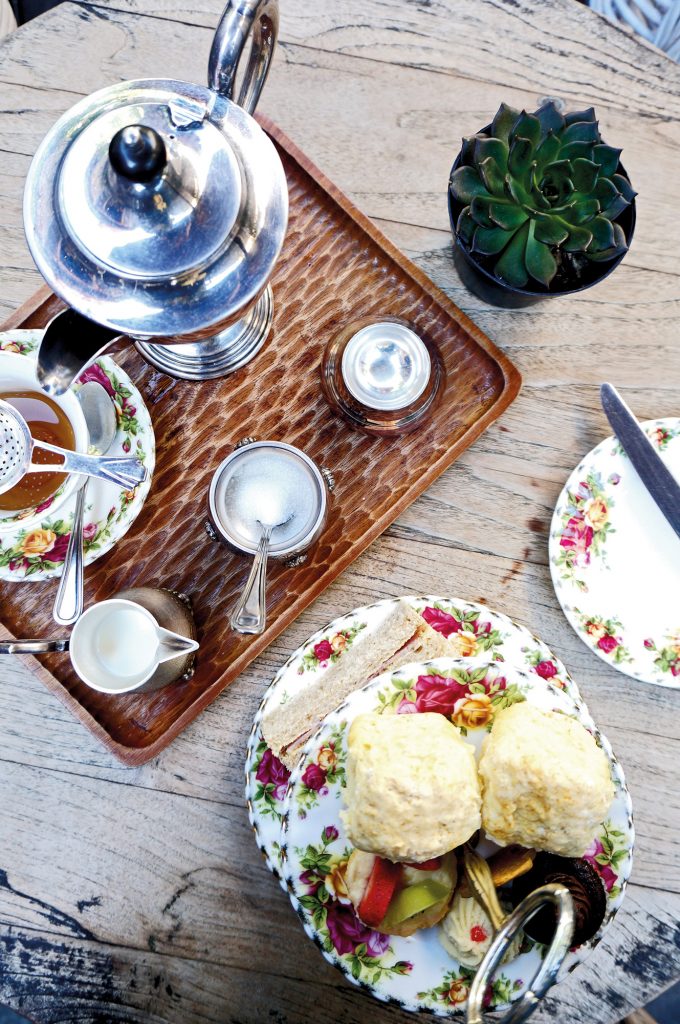 In addition to its celebrated afternoon teas, you can also expect superb fresh ingredients crafted into hearty dishes at Biku. The restaurant's Nasi Campur a la Biku (Balinese rijsttafel with rice, two types of vegetables, shredded spicy chicken, spicy egg, beef rendang, satay lilit chicken, tofu, and tempe) is the champion on the menu – even amongst the westerners. Other items from the menu's Indonesian Corner that include Babi Kecap (pork in soy sauce), Nasi Goreng Special (Indonesian style fried rice), and Ayam/Ikan Rica Rica (Manado style grilled chicken or fish) are just some of the favourites of the restaurant's satisfied, regular customers – along with other Biku's specialties such as Lamb Chops, Beer Battered Fish & Chips, Biku Special Spice Ribs, and Spicy Thai Fish Cakes.
When it comes to dessert, Biku doesn't disappoint. From Strawberry Cheesecake to Apple & Raspberry Crumble, to Pavlova with tropical fruits and the Indonesian Bubur Injin (black rice pudding), those with sweet tooth can always find something to add a sweet finale to their Biku visit.
Biku
Jalan Raya Petitenget 888, Seminyak
+62 851 0057 0888
www.bikubali.com
[mappress mapid="7″]