In March, Will Meyrick was in Japan to get a more intimate feel and understanding of everyday life of the local people. Something he has always done whilst travelling. Whilst there, he frequented many Izakaya, late-night bars or social restaurants focused on predominantly alcoholic drinks offering easy-to-eat bites on the side. With the influences he garnered from these bespoke Japanese drinkeries, hubs for after work entertainment, Will has infused them into Billy Ho, his new venture in BatuBolong. Here he has tailored a fresh, creative and colourful menu, that also imbue influences from South Korea and Hong Kong.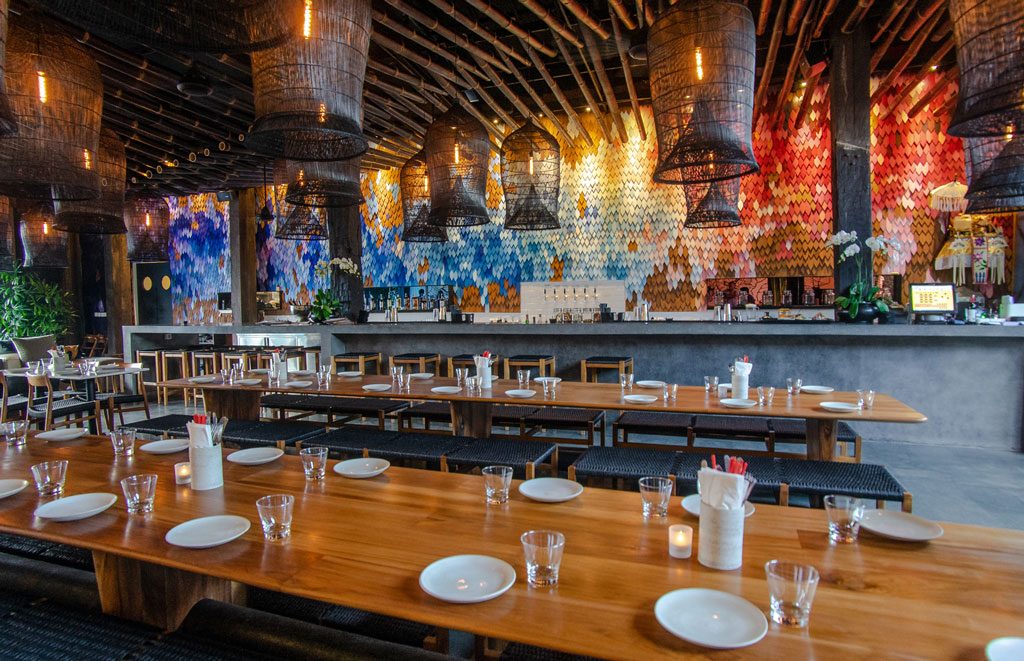 Every culture has its culinary comfort zone, from the Cha ChaanTengs of Hong Kong to Japan's Izakaya and the Hanoksof South Korea, and now Billy Ho recreates this nurturing and indulgent atmosphere in the heart of Canggu, Bali. Although each culture is unique, at Billy Ho there is a similar and consistent philosophy of providing restoration of the soul through food, drinks and company. In many cultures, traditions in cuisine originate from the desire to take some time out from the craziness of life and simply enjoy the moment encapsulated in a meal. By elevating the epicurean experience to a reflective and peaceful experience, the enjoyment of a meal nourishes more than just the body.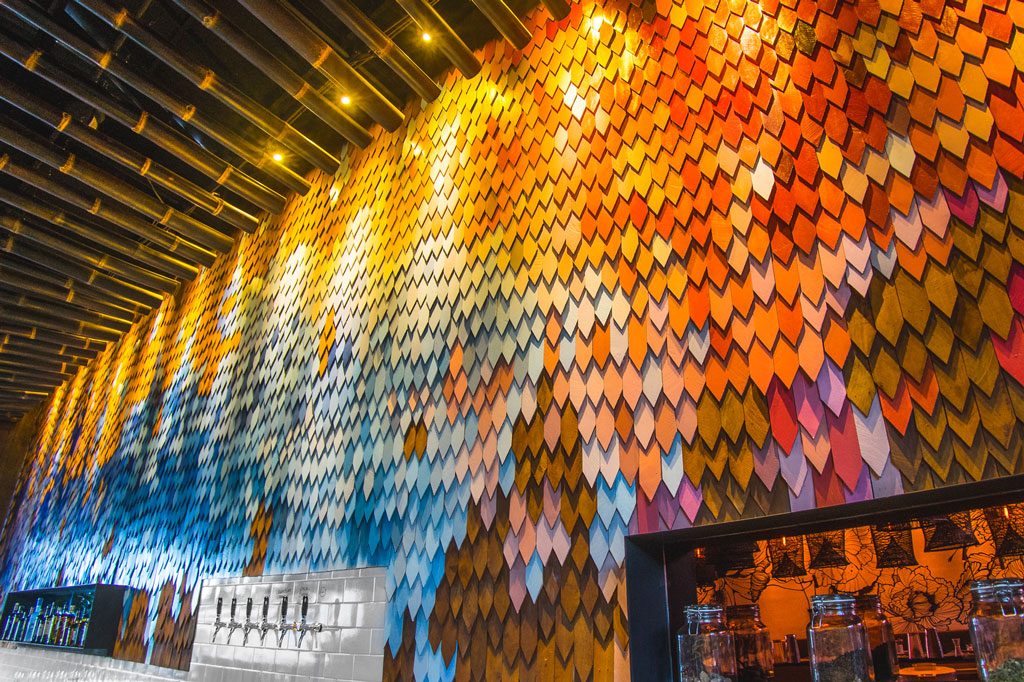 In Hong Kong, the Cha ChaanTengs are 'retro-quirky' or 'old-school original' places where the citizens go to find simplicity and respite from the manic bustle of the city. Traditionally they serve a curious mixture of 'nursery noodle' dishes, sweet milk toasts, and luncheon meats over macaroni. Pork buns and pineapple "bo lo yau" buns are also staple in these establishments served with cups of steaming milk tea.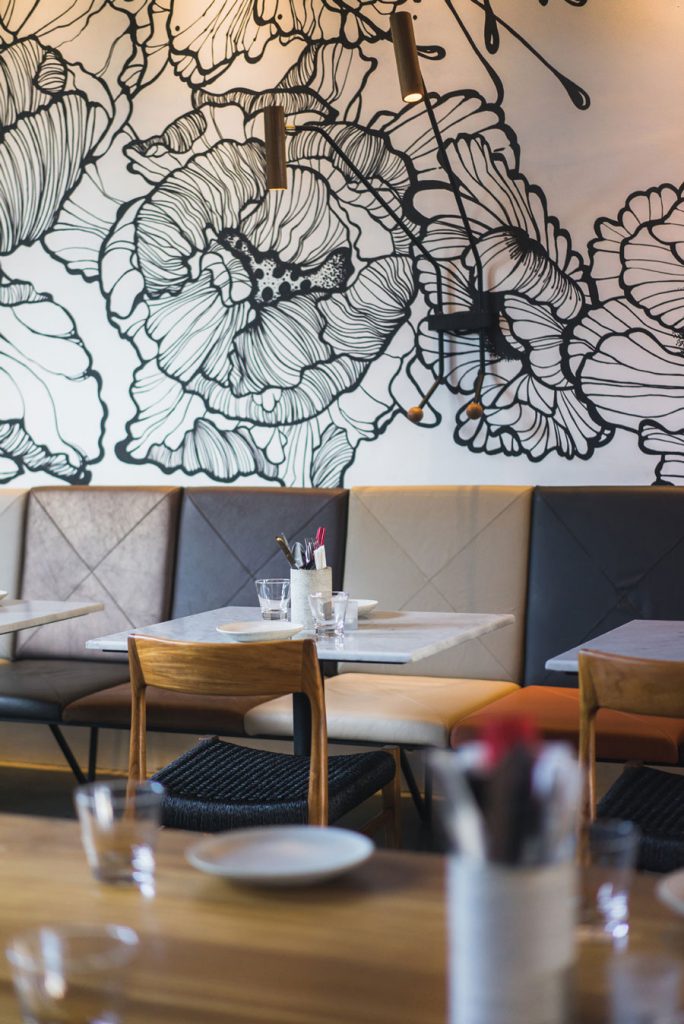 In Japan, the Izakaya create a neighbourhood hangout where friends congregate without agenda. Originating as far back as the late 19th century these communal neighbourhood establishments provided a place for the growing population of working, or salary men to blow off steam before returning home to their families. The Izakaya serve traditional snacks such as sashimi, yakitori, grilled meat and seafood, salads, pickles, fried foods, regional delicacies, hot pot dishes, rice and noodle dishes, shared snack style at a sitting bar where conversation is not mandatory, but drinking is, although the more traditional bars have a time limit for customers, thoughtfully sending them home after two hours.
In South Korea, many people like to spend their precious recreational time at teahouses, or Hanoks, where the architecture and atmosphere is central to the experience. Often an oasis of calm, the Hanoks' shelves of ornaments, soft lighting and traditional music are popular with university students, writers and all who seek the delicacy of an ancient tea tradition. Healing teas like the five berry omijacha are coupled with tiny sweet morsels and patjuk, a bean and rice flour porridge known to clear the mind.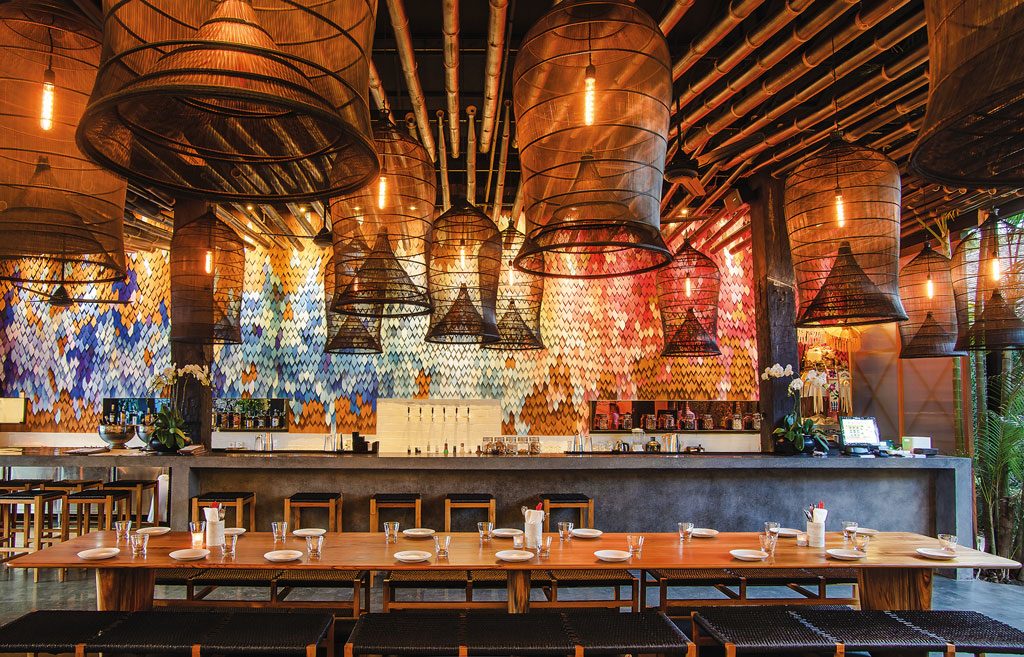 Billy Ho captures the essence of these gathering places, providing a calm and inviting atmosphere to kick back, forget the world outside and enjoy a meal and a few drinks away from Bali's crowded streets. The restaurant offers a communal dining table and a 7-meter bar that sits before Canggu's first 'beer wall', showcasing hand-crafted beer and the Billy Ho take on classic cocktails.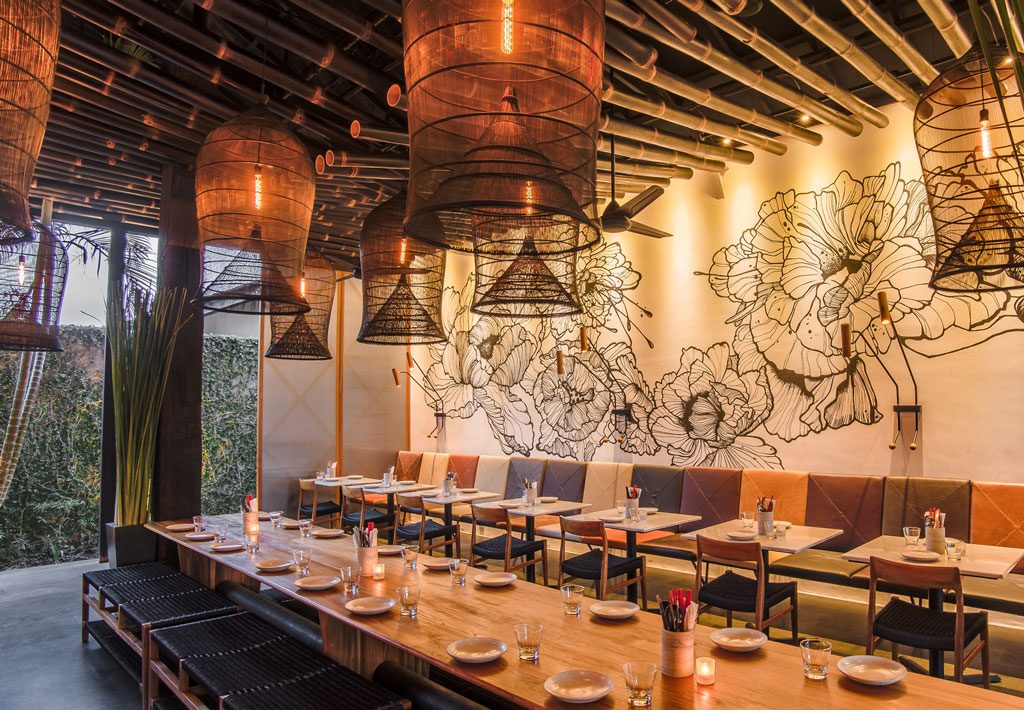 The menu at Billy Ho is a unique and sophisticated take on the comfortable cuisine of Hong Kong, Japan and South Korea. Guests might begin with a selection of starters such as tuna hoku sushi with umeshichimi, wasabi mayo, aonori and shichimitogarashi and lobster prawn tempura with sesame seeds, green shallots and numbing dried chillibefore a special salad dish such as salmon carpaccio with a ginger and citrus ponzu, purple radish and green herb dressing or confit tuna and potato salad with grated salted duck egg, tabasco, cucumber, wakame and shredded nori. And since has been Will Meyrick is back from Japan, unearthing secret techniques from the master butchers of Tokyo, he added a Wagyu beef specials section in the menu with selected Graded 4+ and 9+ meats.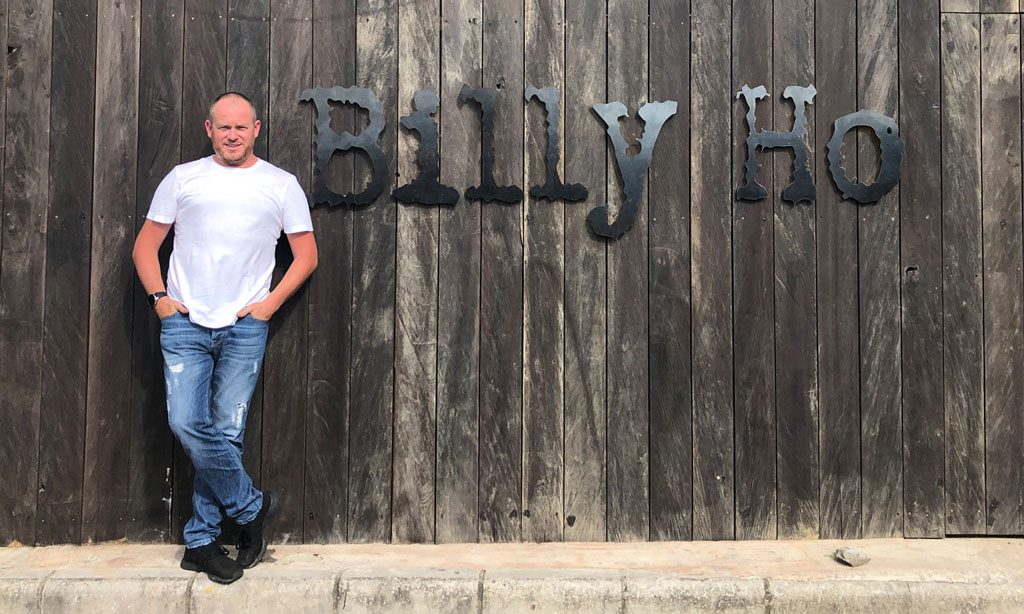 The space at Billy Ho has been beautifully designed by Rob Sample, with a high ceiling decorated with giant black bamboo. The wall behind the bar is created with colouredsirap wood whilst guests enjoy chairs made from local leather in the seating area, as well as wicker chairs, hand woven loom chairs and a tattoo-inspired feature mural showing native flowers, by local Canggu artist Ogud, well known for his work in Bali.
Billy Ho is the latest offering by master chef Will Meyrick, the genius behind some of Bali's best and most authentic restaurants. Will is well-known across the country and one of the most respected maestros of the South-East Asian food scene. He continues to explore the culinary landscape of Asia, taking inspiration from the unique food culture of each destination. He can be found at street stalls, in neighbourhood kitchens and backyards, at markets, getting off the beaten track to get to the heart of the dishes that move and shake him, tracking down the original recipes that are handed down through generations.
Billy Ho
Jalan Pantai Batu Bolong, Canggu
+62 813 5387 3272
www.billyho.co