Dubbed by many as a hipster paradise, Canggu is Seminyak's quieter little sister. The district's relaxed atmosphere serves as its most attractive appeal and travellers have fallen for its charm. Amidst the black sand and emerald rice terraces, we'll walk you through Batu Bolong, one of Canggu's buzzing streets, that is dotted with shopping spots and is a delight to experience first hand.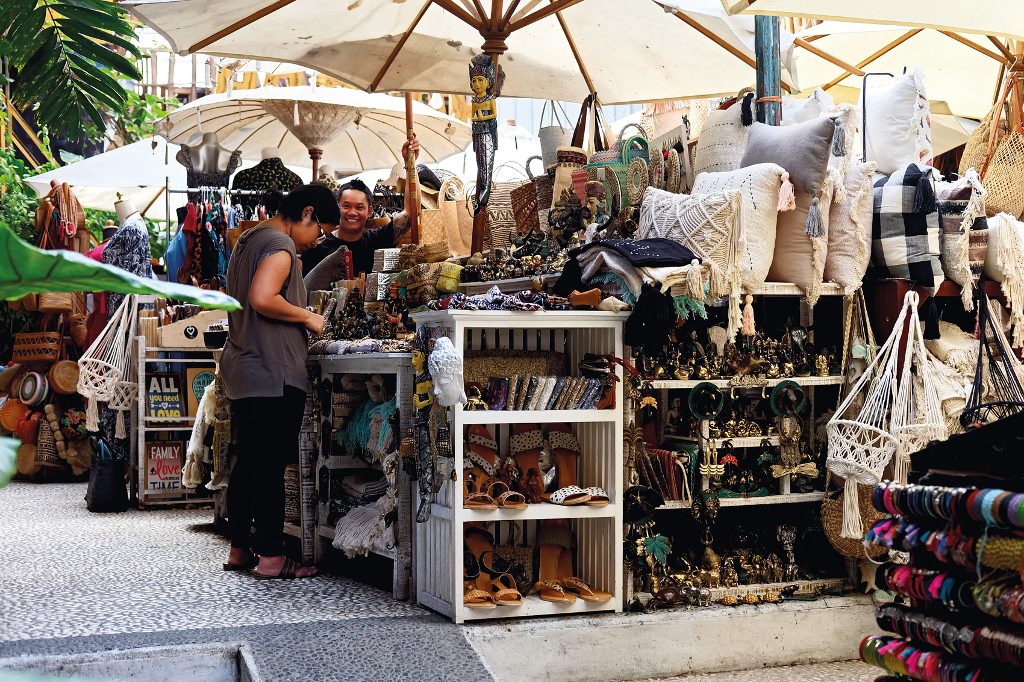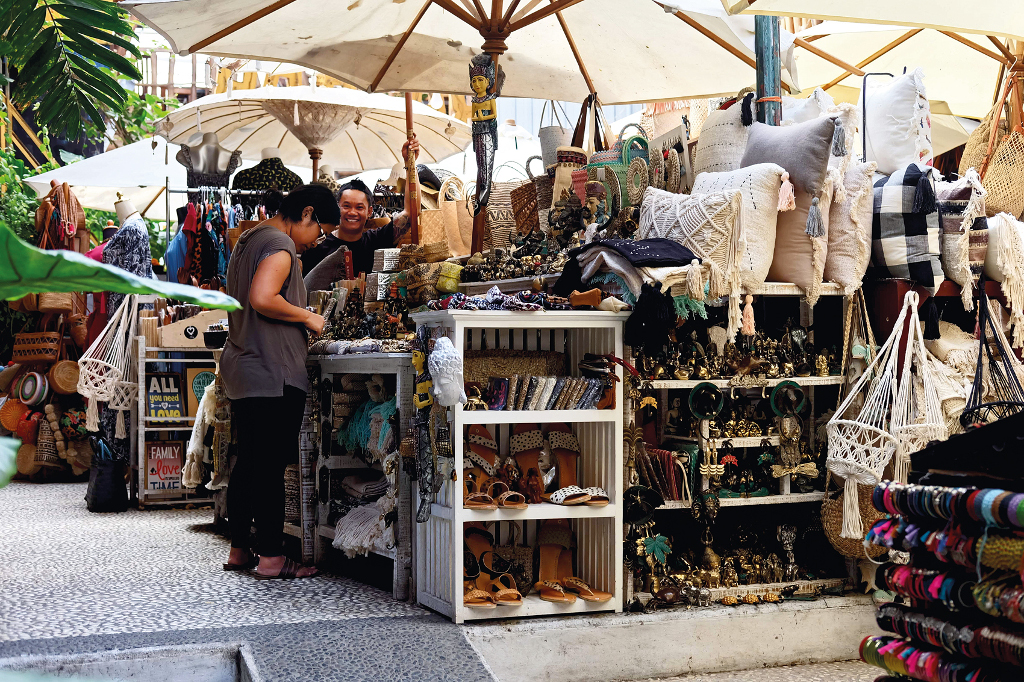 Batu Bolong street is a long strip that homes a plethora of boutiques, gastropubs, warungs, and markets. Pedestrians can enjoy a leisurely stroll along the stretch that leads to the beach, which is also one of Bali's popular surf hubs. Alternatively, you can cruise along the street and go win-dow shopping from the back of a scooter to save time and energy.
Starting in the heart of Batu Bolong, you'll encounter the iconic Love Anchor. The flea market-type boutique complex is a melting pot of creativity and culture and is a must-visit if you're galli-vanting around Canggu. Open seven days a week and hosting over 100 vendors, the bazaar has curated a line up of international and local brands catering to your island living essentials. Standing between a pool table up front are Australian surfing brand, Rip Curl, and the self-titled Love Anchor store that carries worldwide names, such as footwear giant Havaianas. Explore fur-ther into the markets for little trinkets and souvenir staples to bring home or spruce up your liv-ing room. It is the place to bag affordable gems; from handmade figurines, rattan bags, sa-rongs, Hawaiian shirts, wooden kitchenware, obscure paintings, to adapters and phone chargers! One particular handicraft that is displayed in the markets and especially attention-grabbing is the Balinese Lontar. These are palm leaf manuscripts engraved with the island's his-tory that originate from centuries back and are uniquely preserved to last for up to 100 years. The ancient relic advances through a meticulous process prior to distribution that involves cleaning, cutting, pressing, and rubbing. This means you'll be carrying home a piece of history.
Additionally, the market is equipped with a bar and a self-service frozen yoghurt shop that dou-bles as a Padang restaurant.
Going back to the main road and heading towards the beach are Bali's designer favourites: high-end Parisian chic wear Lulu Yasmine and Magali Pascal, Australian premium women's clothing Palma, German fashion and jewellery label Haze and Glory, clothing and lifestyle brand Moon Rocks; coexisting with a variety of beachwear selections from the likes of: Wan-derlust, The Beach Store, Lost in Paradise; and mini treasure troves such as: the hip and funky The Esoteric World and local inspired prints from Bali Tees. Trending for its skate and surf scene, Batu Bolong also has a list of lifestyle brands to accommodate the crowd: Volcom, Channel Islands, Christenson, Rvca, and more. Skate, swim, and snowboarding label Volcom has expanded to Canggu with its brand new store in Batu Bolong, featuring its entire beachwear collection ranging from board shorts, rash guards, sandals, as well as the full range of Volcom Bali inspired tees.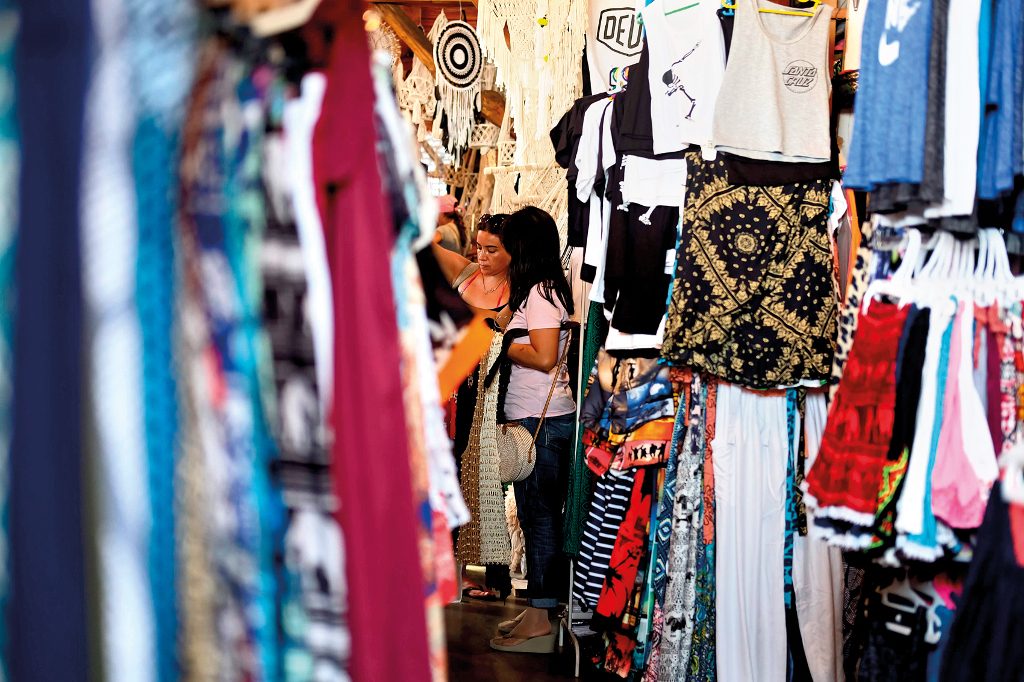 Swaying away from the beach and mainstream lines, the other end of Batu Bolong hosts chic thrift shops for the island's eco-conscious shoppers. OneLove is a clearance store turned vin-tage haven that stocks over 100 quality designer brands to choose from with new, pre-loved goods arriving regularly. Walking closer to Canggu's main road is My Yard, a small store em-bracing a buy-trade-sell concept for anyone. Stocked with maxi dresses, crop tops, caftans, leather boots, the store is a bohemian dream wardrobe at great prices.