Great news for Kuta's culinary scene as Jamie's Italian Kuta Beach recently launched a wide range of new dishes on their menu. Delight in an array of delectable additions to the ever-evolving menu, presenting diners with a fresh selection of starters, pasta, mains and desserts.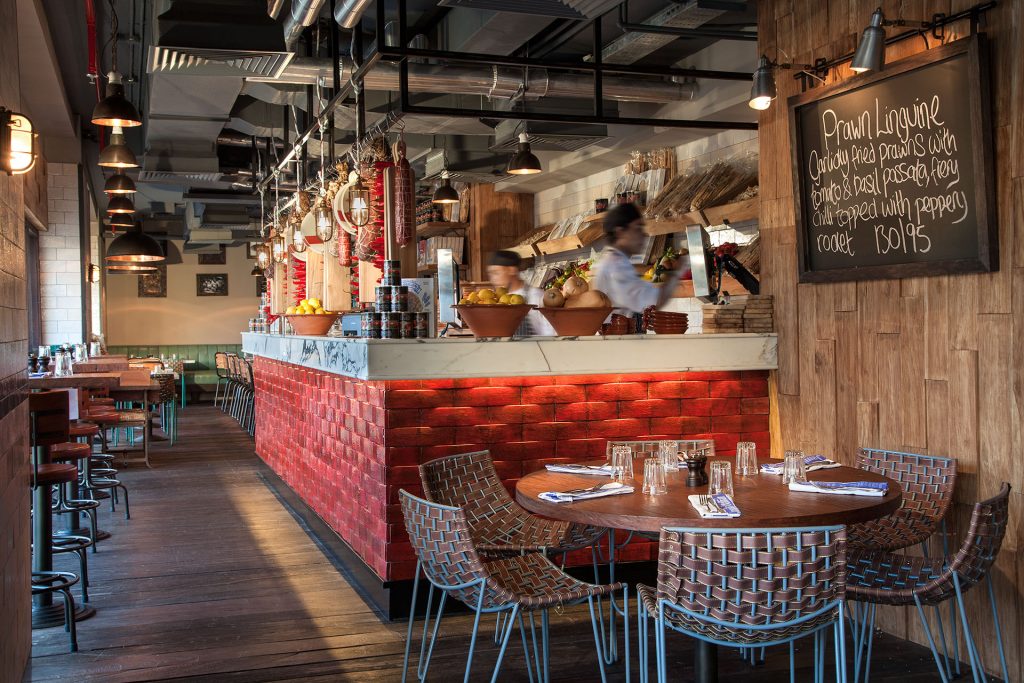 Keeping things fresh and presenting fantastic new offerings, Jamie's Italian Kuta Beach strives to maintain the excitement and curiosity of diners by exploring more flavours yet preserving their rustic and classic Italian roots. With the eclectic new additions on the menu, diners will surely find a dish that suits their taste buds.
For starters, the Olives on Ice is a delightful and savoury appetiser, serving up green mammoth olives served with chunky and creamy black olive tapenade complimented with the crispness of the carta da musica.
For the pasta options, the Sausage Ravioli is hand-stuffed with sausage pasta parcels in a cherry tomato & black olive sauce topped with bronze fennel & aged Parmesan. Lamb lovers must try the Lamb Pappardelle, which is slow-cooked pulled lamb, red & white herby ragù, fresh peas, pecorino & extra virgin olive oil. Other pasta includes the Gnocchi Genovese, which has Jamie's herby almond pesto, cherry tomatoes, Parmesan & extra virgin olive oil, and the Straight-Up Lasagna, which has wagyu beef ragù layered with pasta, tomato sauce, béchamel, Parmesan & mozzarella.
Sausage Ravioli

Lamb Pappardelle

Gnocchi Genovese

Straight-Up Lasagna
For the main course, feast on the 11oz Rib-Eye Steak served with char-grilled Portobello mushrooms, green salad & a choice of creamy porcini, herby garlic butter or balsamic onion sauce. The Steak Tagliata is a must-try, the juicy flash-cooked Australian rib-eye with rocket, slow-roasted tomatoes, Parmesan, balsamic & extra virgin olive oil. If you eat pork then the Gennaro's Porchetta shouldn't be missed, which is organic Balinese pork belly stuffed with apricot & sage, served with silky mash & apple sauce. For something lighter, the Pan-Roasted Salmon Fillet is a perfect choice, which is served with crunchy fennel, shaved onion, herb salad & garlic mayo.
11oz Rib-Eye Steak

Steak Tagliata

Gennaro's Porchetta

Pan-Roasted Salmon Fillet
If you're coming in with a big group, the new menu offers Pizza options for sharing. The Mortadella Pizza is a crowd-pleaser, which uses daily fresh kneaded dough topped with Bianco base with fennel sausage, balsamic onions, black olives & rosemary. The Porkie is also great for sharing which is topped with sweet tomato sauce with salami, smoky bacon, mozzarella & oregano.
Mortadella Pizza

The Porkie
Close off your dinner and satisfy your sweet tooth with several delicious palate cleansers including the Lemon & Ricotta Cheesecake, which is silky lemon & ricotta cheesecake topped with a blueberry compote, or try the Raspberry Pavlova, which is light & gooey meringue topped with zesty cream, macerated raspberries & mashed honeycomb.
Lemon & Ricotta Cheesecake

Raspberry Pavlova
All of the 15 new dishes on the menu is now available to order at Jamie's Italian Kuta Beach. For more information or for reservations please call +62 361 762 118.
Jamie's Italian Kuta Beach
Jl. Pantai Kuta, Kuta
+62 361 762 118
https://www.jamieoliver.com/italian/indonesia/restaurants/bali/