On September 15th and 16th, CasCades restaurant in Ubud will host the rising-star chef Bradley Kilgore of Alter Miami restaurant for two dinner events.
The first evening is a special Chef's Table of maximum 15 guests that will interact intimately with Chef during the event. At the exclusive Chefs' Table event, chef Brad will collaborate with our resident executive chef  Nic Vanderbeeken as well as the renowned pastry chef Will Goldfarb from Room4Dessert.
Born and raised in Kansas City, chef Kilgore has been working with various world renowned restaurants, such as Alinea before leaving to open L2o under Chef Laurent Gras. Later, both restaurants garnered the honor of 3 Michelin Stars. As Executive Sous Chef, he then opened EPIC restaurant also in Chicago which was named one of John Mariani's Best New Restaurants of 2010.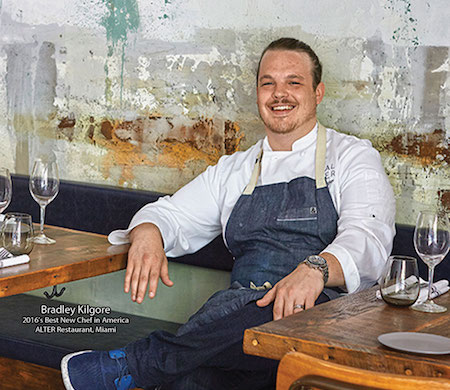 Bradley Kilgore: In the Summer of 2015 Chef Kilgore opened Alter in the art-focused Wynwood district of Miami. There he offers Progressive American cuisine, highlighting indigenous Floridian ingredients and Chef's table tasting menu experiences. Alter received 4 stars from the Miami Herald in November of that year, making it the only restaurant to obtain this rating in 2015. Alter was also named 'restaurant of the year' by Eater, and Chef Kilgore 'chef of the year' by the same publication. Most recently Bradley was named Best New Chef in America by Food & Wine Magazine and Alter was named a Diners Discovery from San Pellegrino "The World's 50 Best".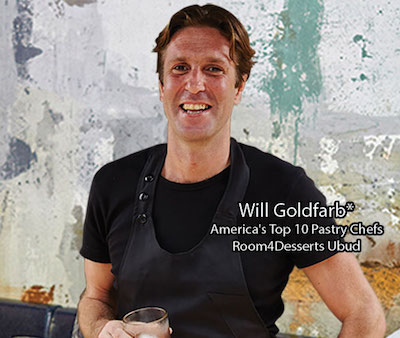 Will Goldfarb: For one night only (15 September) chef Will Goldfarb, regarded as one of the 10 Best Pastry Chefs in America by Pastry Art and Design, will be collaborating with the other chefs. He has also received the Starchef "Rising Star" award and earned a James Beard nomination for Best Pastry Chef in America. In addition to this chef Will was identified in Lisa Abend's book, The Sorcerer's Apprentices, as one of the finest chefs in the world to pass through the El Bulli kitchen.Now residing in Bali, and after leading the R&D team and pastry programs at Mejekawi in KU DE TA in Seminyak, Goldfarb opened Room4Dessert in Ubud.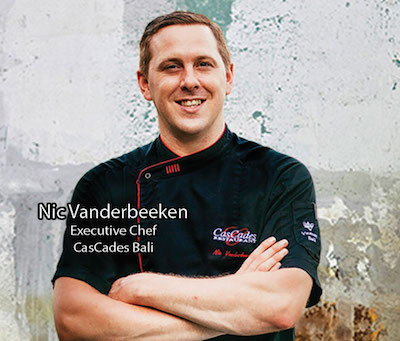 Chef Nic Vanderbeeken, of Cascades Restaurant, has 16 years of experience working in and establishing restaurants in France, Netherlands, Belgium, Vietnam and now Bali. His passion and creativity catapulted him to sous chef position in several Michelin restaurants such as 't Convent before owning his own Bistronomy style restaurant in Belgium. As Executive Chef at Viceroy Bali he has developed the fine dining menu to make CasCades one of the most recognisable and distinguished European restaurants on the island. Nic has also done a lot of collaboration with various Michelin Stars Chefs from across the globe.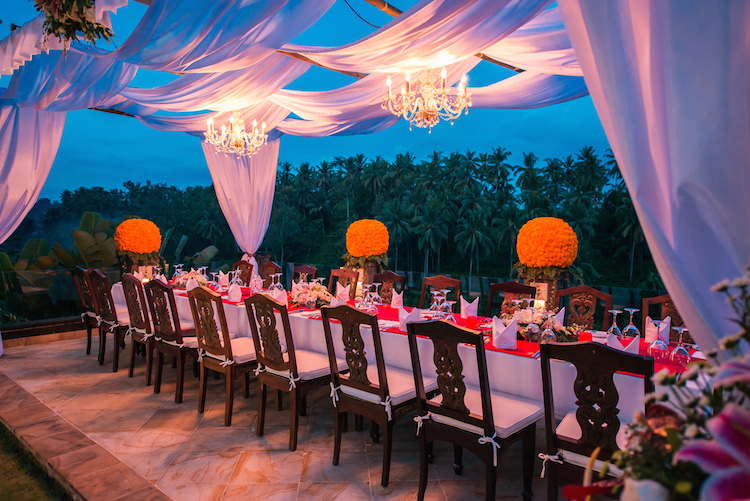 Book yourself in for one of two exceptional dinners at CasCades Restaurant at Viceroy Bali, which offers stunning tropical valley views, great service and a contemporary fine dining menu making it a culinary priority during a visit to Bali. Choose either the Chef's Table featuring all 3 masters of the kitchen, or the 4-Hands Dinner with Chefs Bradley and Nic:
 Friday, 15 September 2017
Chef's Table (Limited to  15 people)
7pm  onwards
6 courses
IDR 2,200,000++/ person (inclusive of wine pairing)

Saturday, 16 September 2017
4-Hands Dinner
7pm onwards
6 courses
IDR 1,950,000++/ per person (inclusive of wine pairing)
TO BOOK 
CasCades Restaurant
+62 361 972 111
pr@cascadesbali.com
res@cascadesbali.com