Did you know that the 1930's silent comedy legend Charlie Chaplin came to Bali? Well…
"In 1932, undergoing a midlife crisis aggravated by the coming of the talkies [non-silent movies], Chaplin decides not to return to Hollywood after touring Europe to promote "City Lights". Instead, with his brother Sydney, he "escapes" to Bali.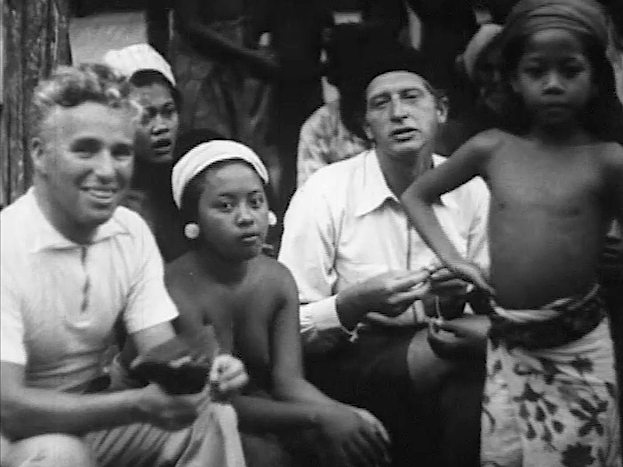 The island seems a real peace haven, as he is virtually unknown there. Fascinated by the serene lifestyle of its inhabitants, Chaplin finds rejuvenation and inspiration in their dances, which he films extensively with the help of his brother. Bali helps him resolve his fear of sound, thus enabling him to embark on a new phase of filmmaking that will lead him to "Modern Times", the first movie in which he does even better than speak, he sings!"
"Chaplin in Bali", the feature documentary, is directed by French filmmaker Raphaël Millet and produced by Nocturnes Productions (France), Man's Film Productions (Belgium) and Phish Communications (Singapore) and is supported by the Chaplin Association.
Director Raphaël Millet has skillfully woven the black and white footage Charles Chaplin had filmed in 1932 with contemporary shots to tell the story of Chaplin's first visit to Bali – his interactions with the Balinese people, their art and culture from which he drew inspiration, as well as his first-hand encounter with colonialism and its brutal policies, which contributed to his political awakening.
The movie will make its world premiere at this year's Balinale, Bali's International Film Festival (24-30 September 2017). This premiere, along with 108 other independent films, will be played and enjoyed during this week long film fiesta.
Don't miss a second of Balinale! Ticket are available here. 
Trailer for Chaplin in Bali: